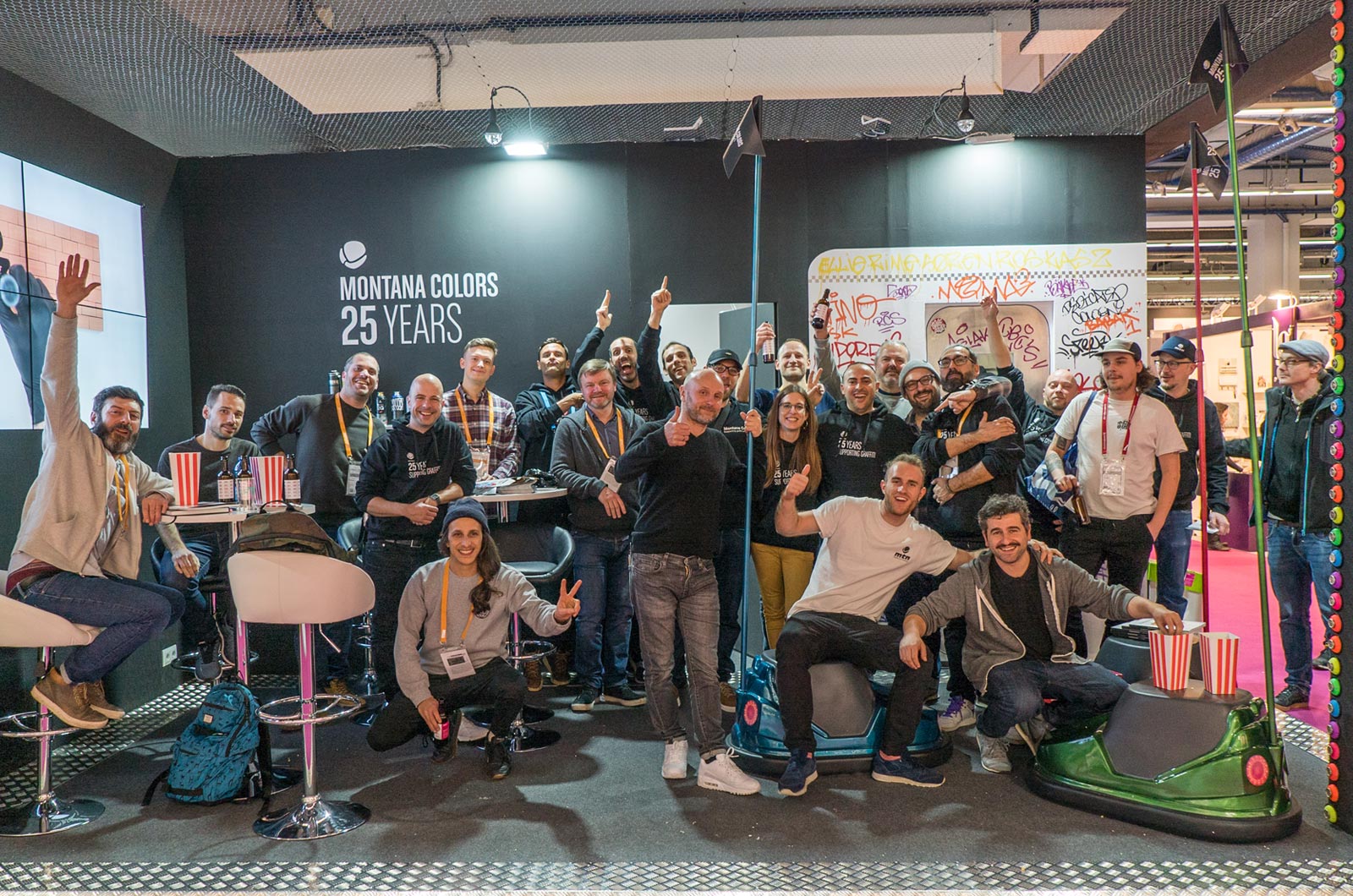 Creativeworld, held in the city of Frankfurt, is one of Montana Colors' main annual events, given the importance of the fair as a corporate meeting spot. It's an occasion for us to meet with many of our distributors and customers, and to strengthen our relationships and create new ones.
---
In addition, this year was special because we celebrated the 25th anniversary of Montana Colors. To celebrate, we turned the stand into a bumper car track, and it became a fun and exciting place to meet with people. Yet another consecutive year, our original booth concept proved that creativity is what has led us to the present updates brought by 2019, such as the brand new official website, Tramontana Magazine issue 2 and the much awaited expansion of the MTN Water Based range.
One more year, we toast with our own beer, to the future and to friendship, and we hope to share this joy with you.