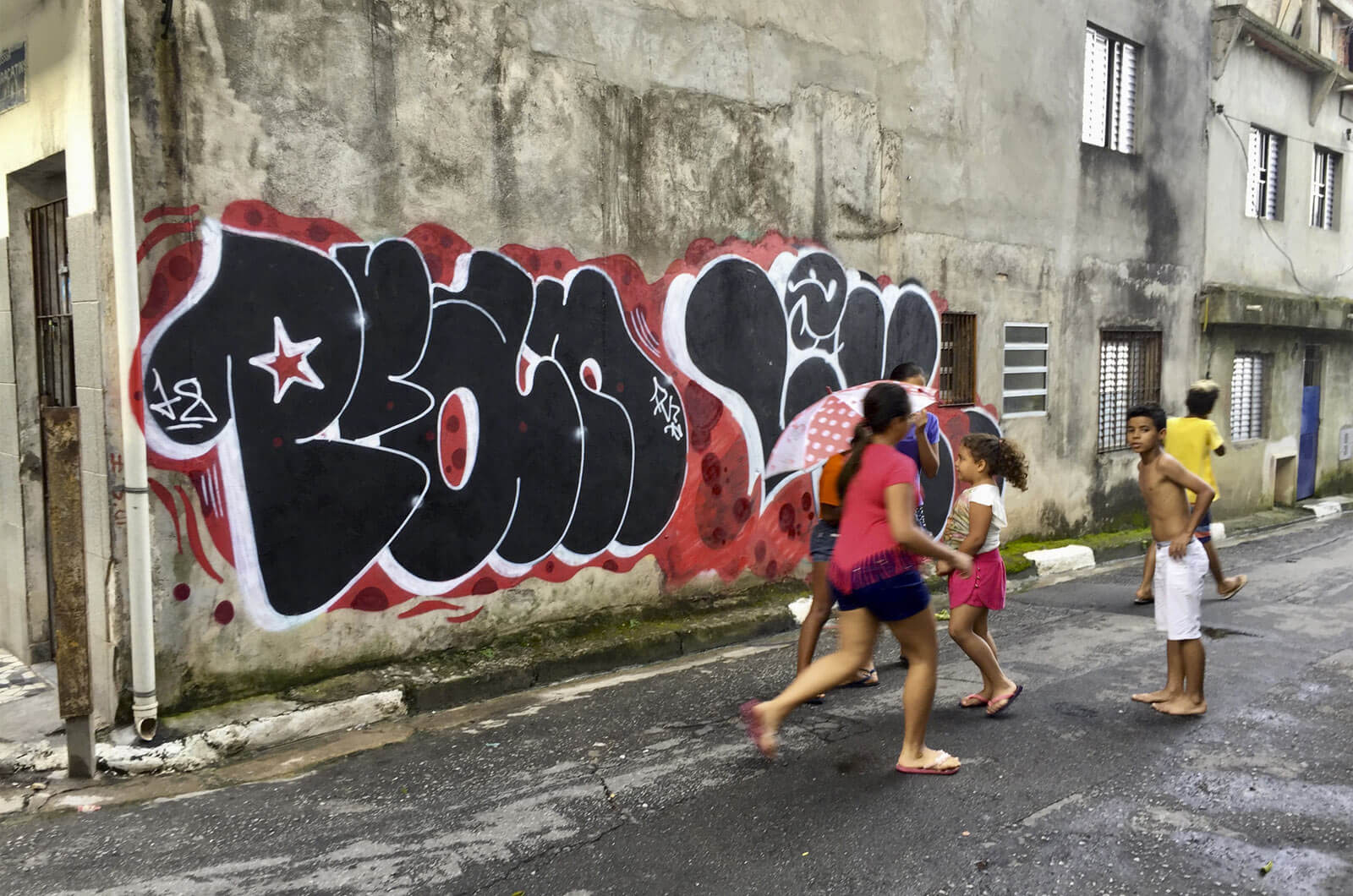 The personality of Pran is particularly interesting because it coincides with a series of characteristics that defines different phenomenons of current graffiti: a Brazilian train writer who lives in Europe and is beginning a professional career in the world of tattooing.
---
And it is precisely this combination of factors that makes her especially interesting, since her perspective as a hardcore writer, female, Latin American, immigrant and artist serves as a reflection for a very varied spectrum of graffiti writers. All this accompanied by a very effective style which usually includes cartoon characters.
The people behind Joia Magazine have had the pleasure to interview her. The report is accompanied by a video edited by Lavoe, which we have added below along with the most important quotes.
"I do not remember the last time I traveled for a reason that was not related to graffiti, this is always my main motivation."
"If you have to use these types of material when bombing, and you have little time, you end up creating a very particular style, different letters and forms come out."
"The abuse of power and macho-culture among the police is very common in Brazil, you can not trust the authorities in terms of security."