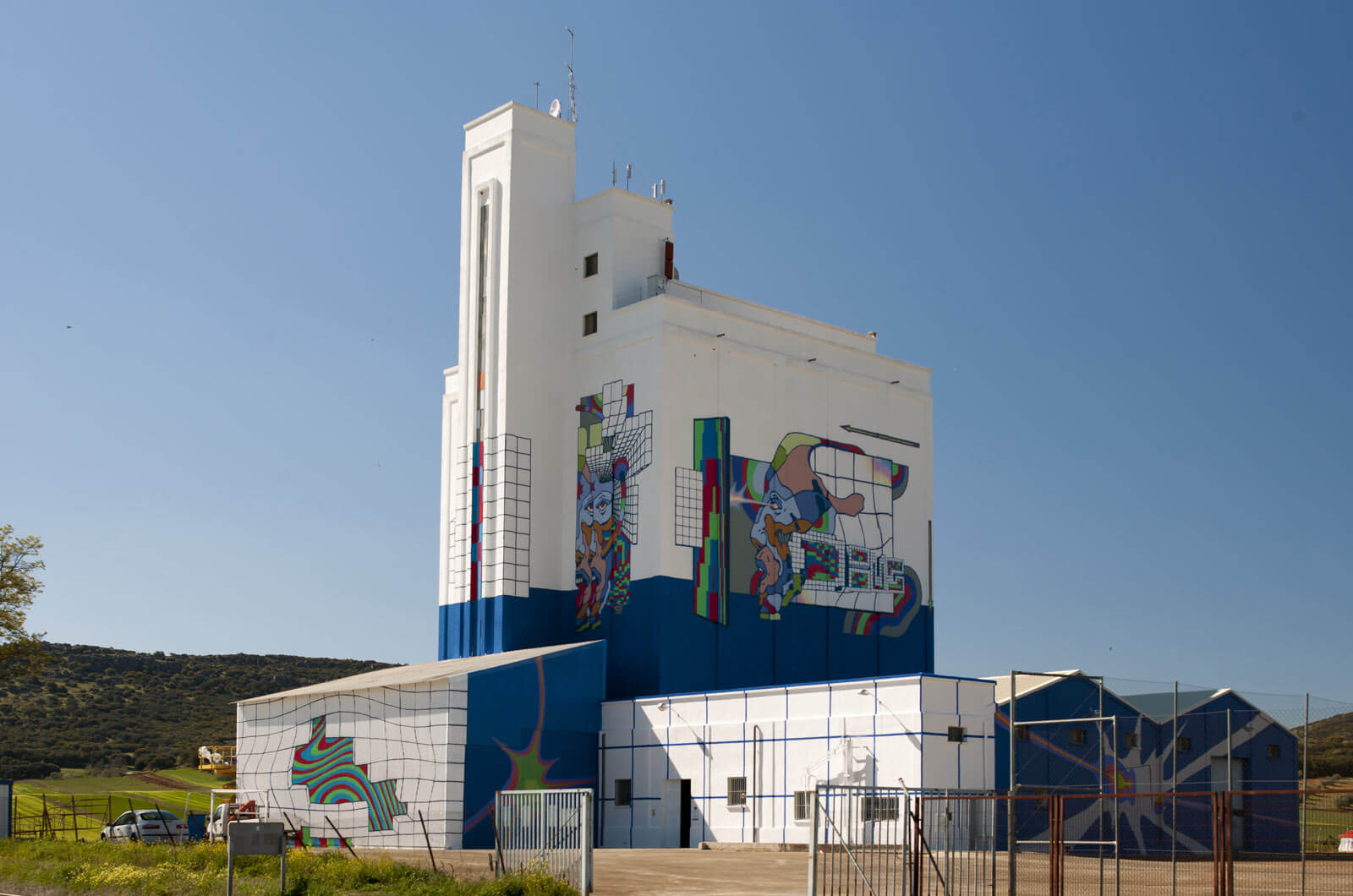 Ciudad Real (Spain) becomes the largest street art museum in the world thanks to a colossal project directed by Ink and Movement.
---
Silos are constructions designed to store grain or other materials. Due to their gigantic size, these buildings stridently intrude into the countryside in a somewhat unsympathetic manner. With the idea of taking advantage of these enormous surfaces as artistic surfaces of cultural and social interest, Ink and Movement has launched the Titanes Project.
However, the aim of this act was not simply to bring aesthetic and artistic value to a building. During the execution of the murals, the participating artists interacted and worked on different activities together with learning disabled people, thanks to a collaboration with the Laborvalía foundation.
"This is a transversal project that manages to unite social inclusion, commitment to street art and the recovery of our rural heritage. The province is now an open-air museum where our towns are a part of the works. The people with different abilities who participated are our true "titans"."
The carious artists who participated cover a wide stylistic spectrum: Okuda, Hell'O, Daniel Muñoz, Spok Brillor, Bicicleta sem Freio, Smithe, Demsky J and Equipo Plástico, all devised, executed and directed their artworks for this initiative which, in Okuda's own words, "aims to change society's image of people with disabilities through art".