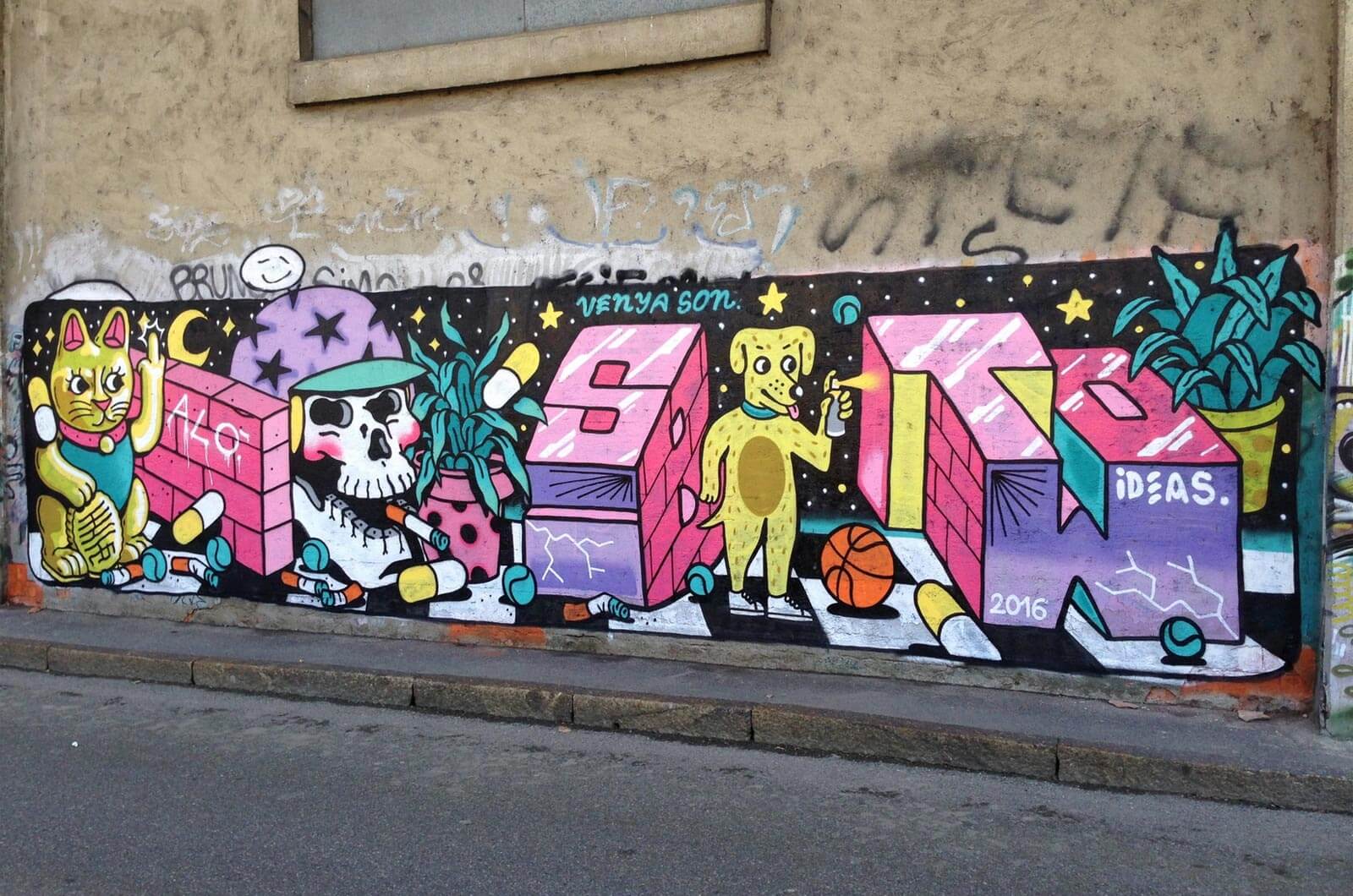 Venya Son's audacity arrives this Friday, May 24th at the Montana Cafè Restaurant in exhibition form.
---
Do you remember the video we prepared a couple of years ago to show how the MTN Water Based Markers work? The artist in charge of demonstrating his style with these tools was Venya Son. Born in Moscow in 1994, he considers himself of Ukrainian origin, but has been living in Barcelona for some years now.
His shameless style is defined as "Lowbrow", a colorful, funky, lazy aesthetic that tackles issues ranging from police abuse, street fun and the decriminalization of drugs.
Despite his work's pronounced personality, we are dealing with another "Swiss Army Knife" artist: he can navigate all kinds of mediums, from graffiti to digital design and even animation. Proof of this is his latest resounding collaboration with Barcelona sock brand, Pacific & co.
We are quite intrigued by the type of works he will present in "Just Another Day", so if you would also like to discover what he's prepared for us, don't hesitate to stop by Montana Colors' bar this Friday. You can meet the artist personally and as always, enjoy beverages by Moritz and Jagermeister, in an abso-f*cking-lutely great atmosphere adorned by the music of San Remo (Urano Players).