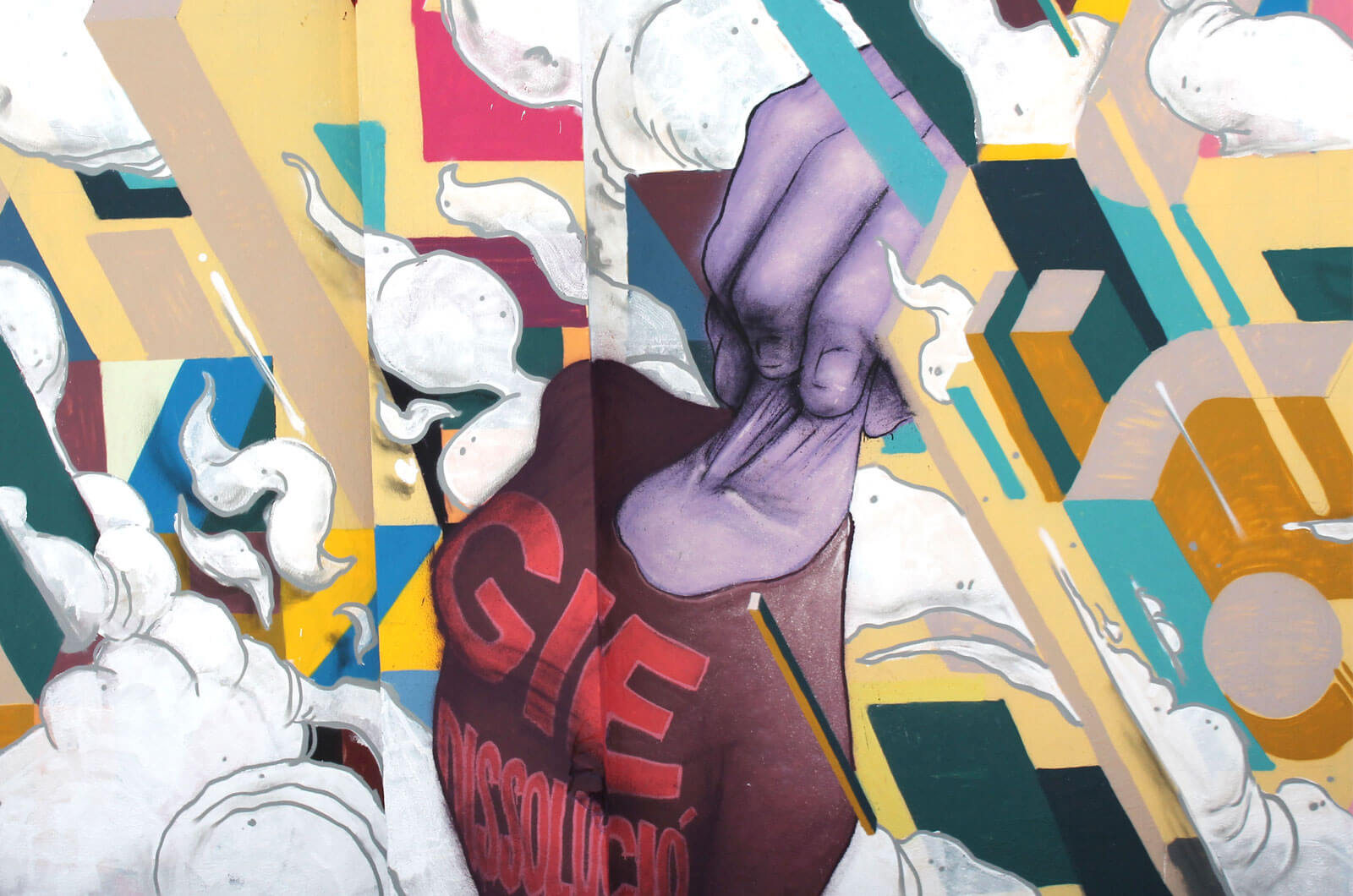 Name: Gerard Pla, Edmundo Garcia, Largo Divad, Ari Shiny, Itois Bru, Sergi Lanau, Ambi Waki.
Crew: Majara Collective
City-country: Terrassa, Barcelona, Catalunya.
Active since:

We started painting with 12, 13 years old.

We painted for fun, following the steps of the old school in the area.

Majara Collective emerged around 2013, when we started, beyond graffiti, in illustration, graphic design or fine arts.

Personal motivation/message: 

The line of work that we follow in the creation process is based mainly on the fact that there is no single center or starting point, but rather we approach the projects in multiple and collective ways, in community.

We adopt all the styles of the members in a creative amalgam.

No mural is the same because we never work in the same way and each one contributes what they can in each moment.

We have the versatility of 7 people. Our work is the result of a set of projects aimed at muralism and audiovisuals, creations on the street without any limits, scholarships, exhibitions, socio-educational workshops, private commissions … we participate in the organization of diverse events and try to collaborate in the artistic space of Terrassa.

We do not have a message, but if there was any, it would be love for all, perreo and fuck ego trip. We're only here once and we're going to fill it with color.