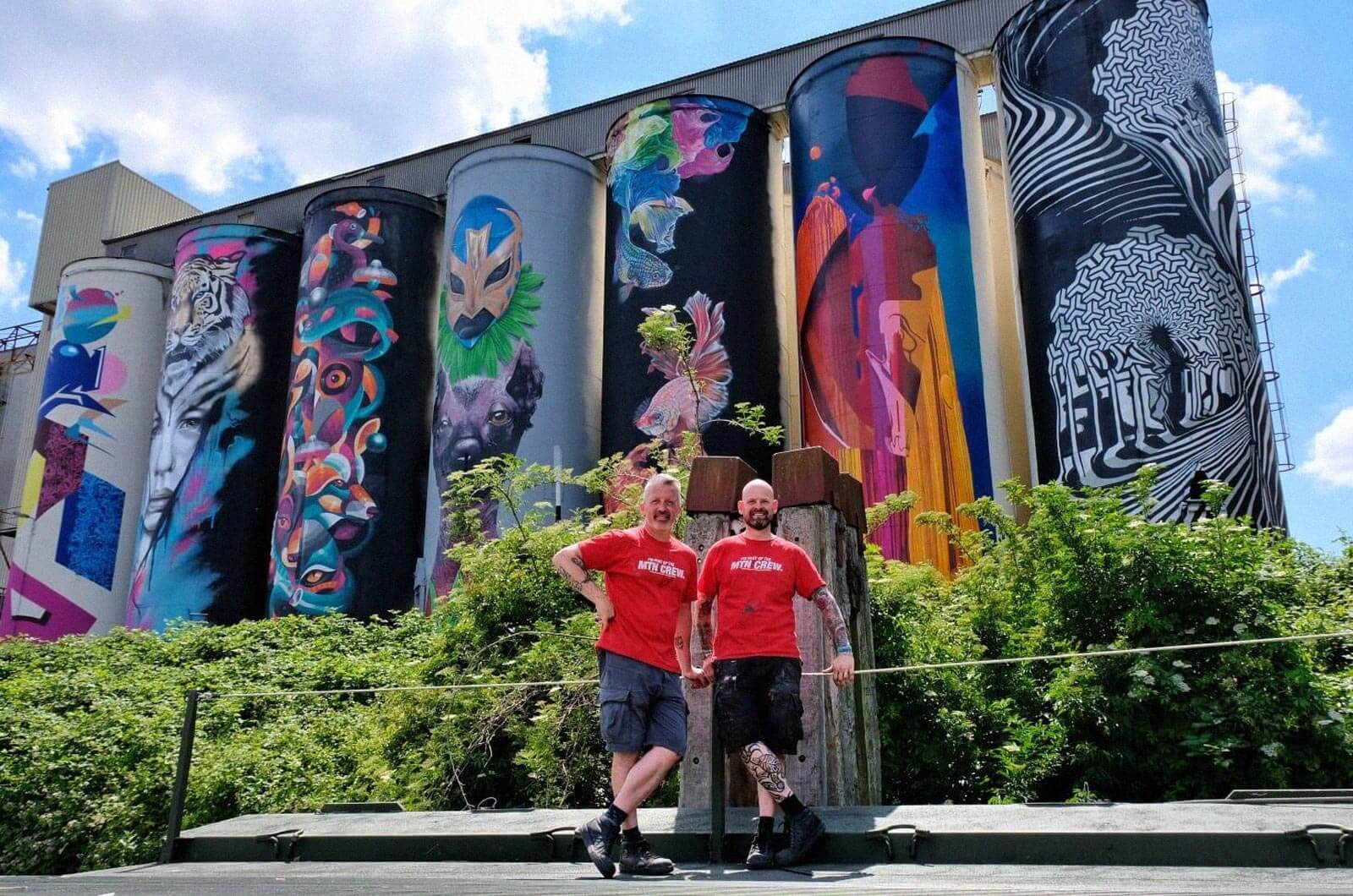 Kings of Colors opens the summer with an ambitious festival dedicated to all forms of urban expression. Gigantic interventions, music and dance in the heart of Netherlands.
---
On June 14, 15 and 16, the urban art platform "Kings of Colors" organized for the fifth time the Urban & Food festival at Tramkade in 's-Hertogenbosch. It was, without a doubt, a great moment to celebrate the 5 years of a festival dedicated to urban culture and Hip-hop. They have put a special focus on art, dance, music and graffiti, the event is accessible to everyone for free. Young people and seniors participated together in all kinds of activities throughout the weekend, all accompanied by the pieces and gigantic interventions on silos of artists such as Nash, Dusk, Karski or Page 3.
As if this were not enough they also had a terrace of 200 m² floating on the water and foodtrucks to serve food while the children where entertained at the playground. 3 days of creative explosion in which Montana Colors offered its support as one of the sponsors.