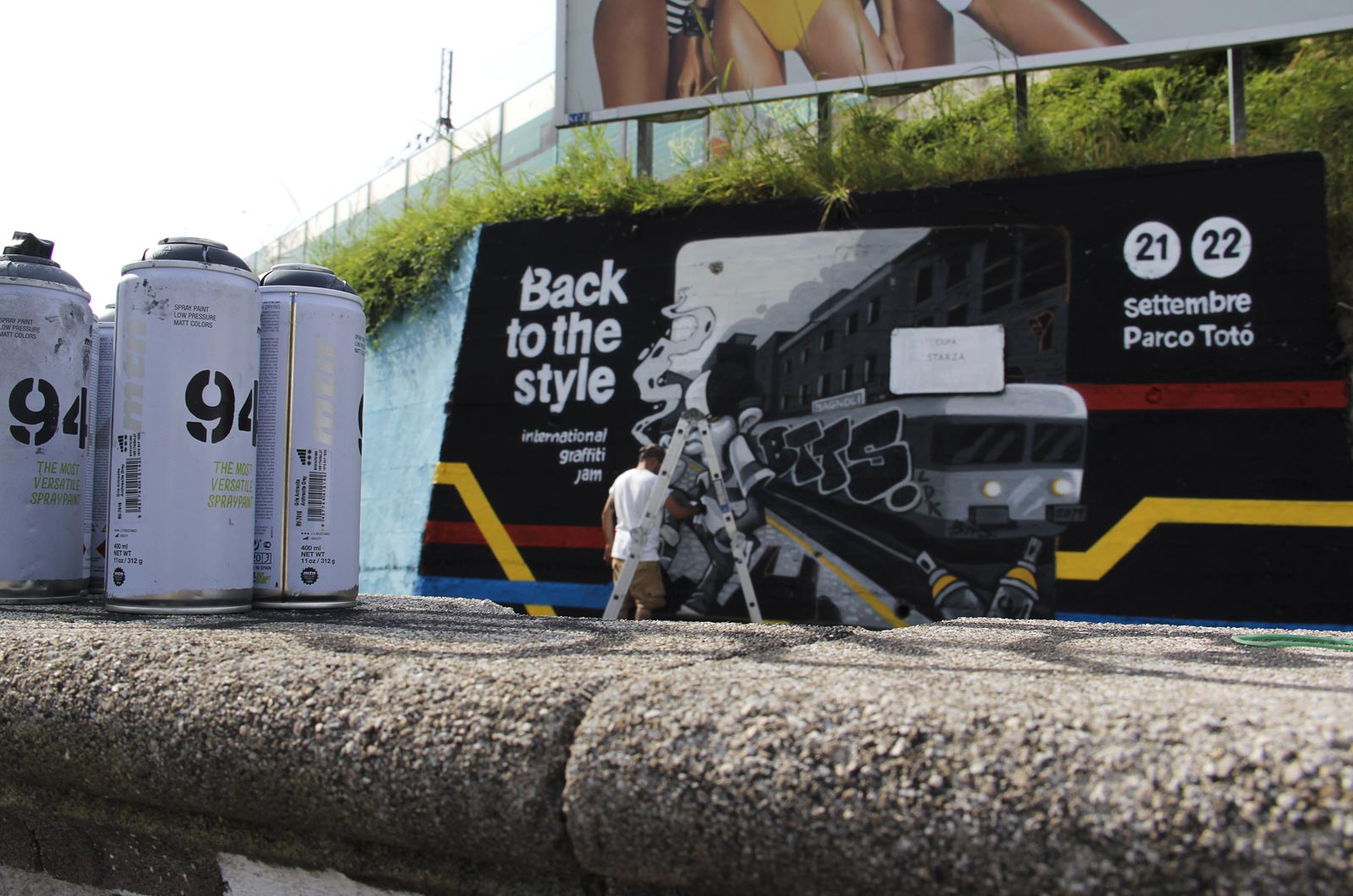 The graffiti artist Nedo stars in the latest promotional action of the Back to the Style 2019 jam held on September 21 and 22.
---
Michele Palmieri, better known as Nedo, is a graffiti artist from southern Italy dedicated exclusively to the making of characters. With nice comic style he usually accompanies writers' pieces like Tony Tres.
Continuing with the promotional tour of the jam, the guys behind Back to the Style have granted a complete wall for this graffiti artist to dispatch at ease with an intervention framed in the aesthetic concept that surrounds the event.
Once again, V. Ioannou has documented the action with brilliant photographs.