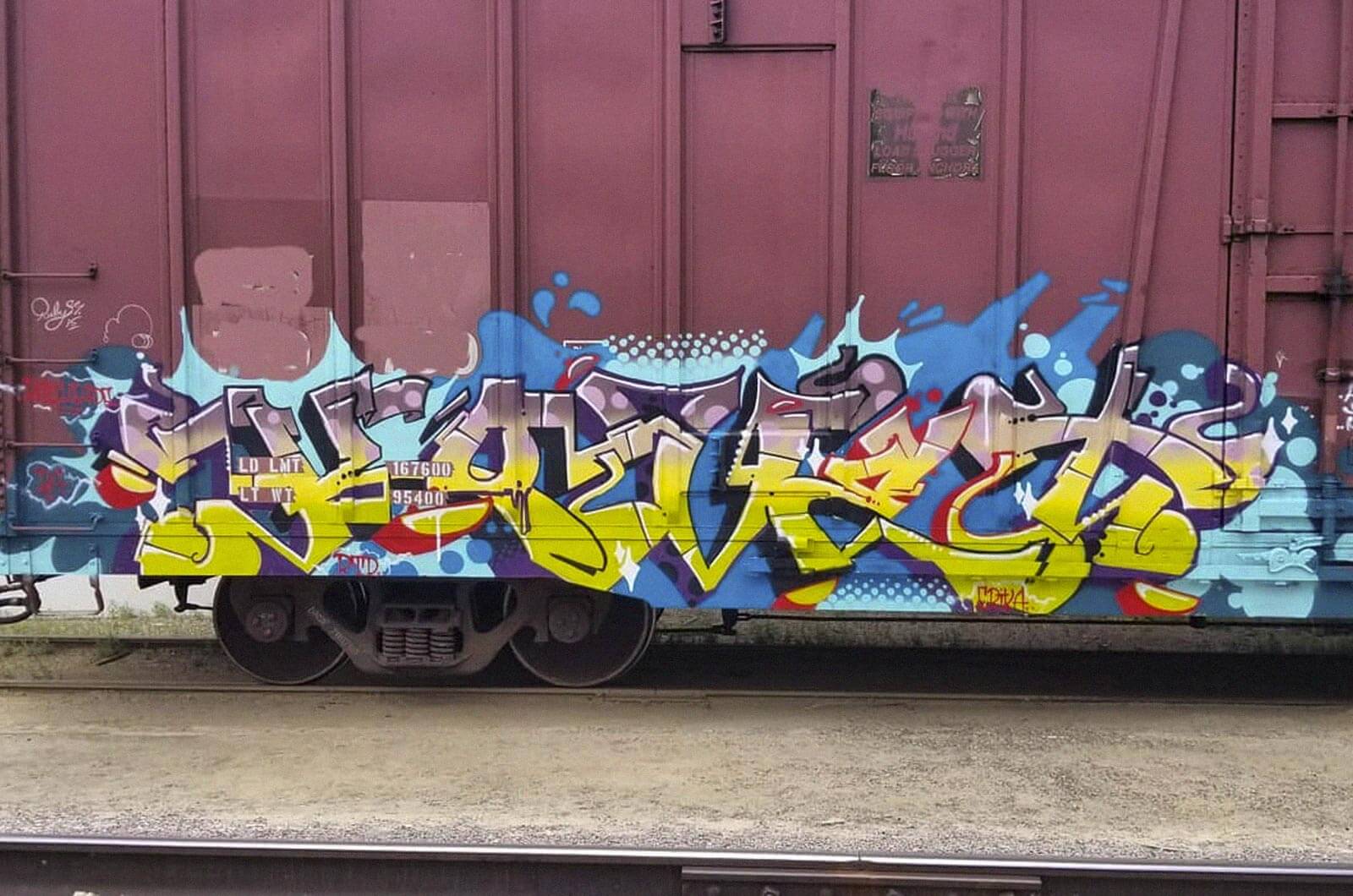 On the Instagram Rails True Deities we can find an endless collection of pics of pieces on freight trains of Kovet RTD BA and some of his friends.
---
The world of freight trains in the United States is big. As large as the kilometers and kilometers of railways on which they run. In this world of metallic giants of all colors, Kovet RTD is a true royalty. His Instagram shows proof of that, because on his account we find a constant and inexhaustible posting of photos of his pieces on all kinds of freights that you can imagine. Almost a thousand publications among which, since 2012, shows all possible combinations of colors and shapes that his style offers to the five letters. His fierce wildstyle does not allow us to determine a specific origin within North American graffiti, something normal considering that Kovet is from the very heart of the United States.
Don't miss the latest memes that is combined with the pieces, made with MTN paint as seen in the images.