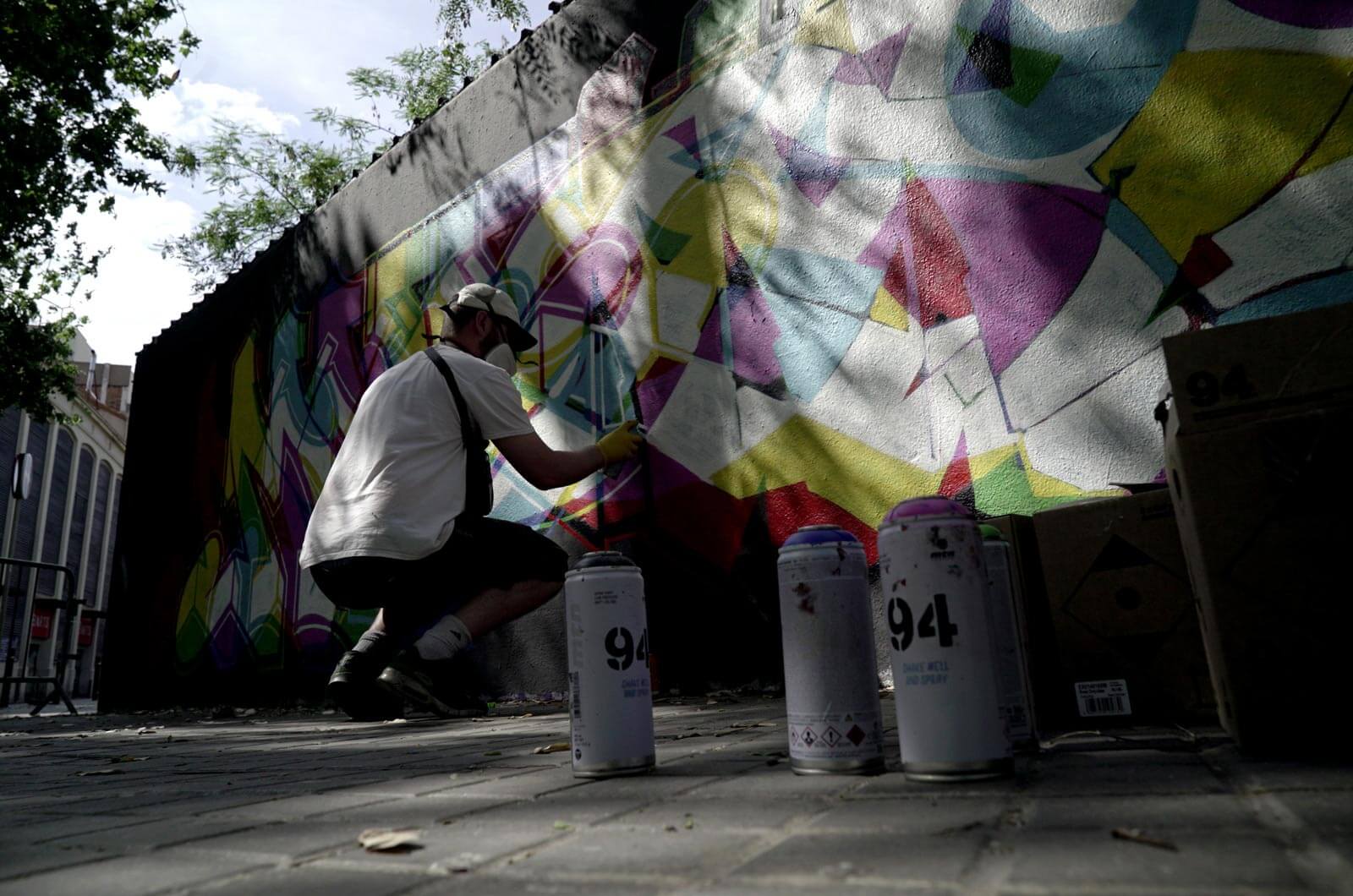 When we over a year ago interviewed Aches, this peculiar writer had already found his way into international graffiti: a recognizable style that from the different combinations of his name with beveled markers was presented on the wall through different chromatic alterations, more typical of digital effects than traditional graffiti.
Today Aches has consecrated himself not only as one of Instagram's most impressive graffiti writers, but he has also managed to find an aesthetic line of a artistic language that is in perfect tune with the recognizable style of his pieces.
The Arnau Gallery project featured him within the lineup of artists scheduled for 2019, so during the summer the wall of the Arnau theater presented an intervention in which the personality of the Irish writer blends in with the characteristic forms of Musa's graffiti. While once here, Aches also made a piece the cubicle of the Park of the Three Chimneys.  Two actions that were worth following up on in video format so that we could learn about the amazing technique of Aches. This document, filmed and edited by David B. Rock is also perfect to show the laborious technical work necessary in each of the creations of this great writer from Dublin.