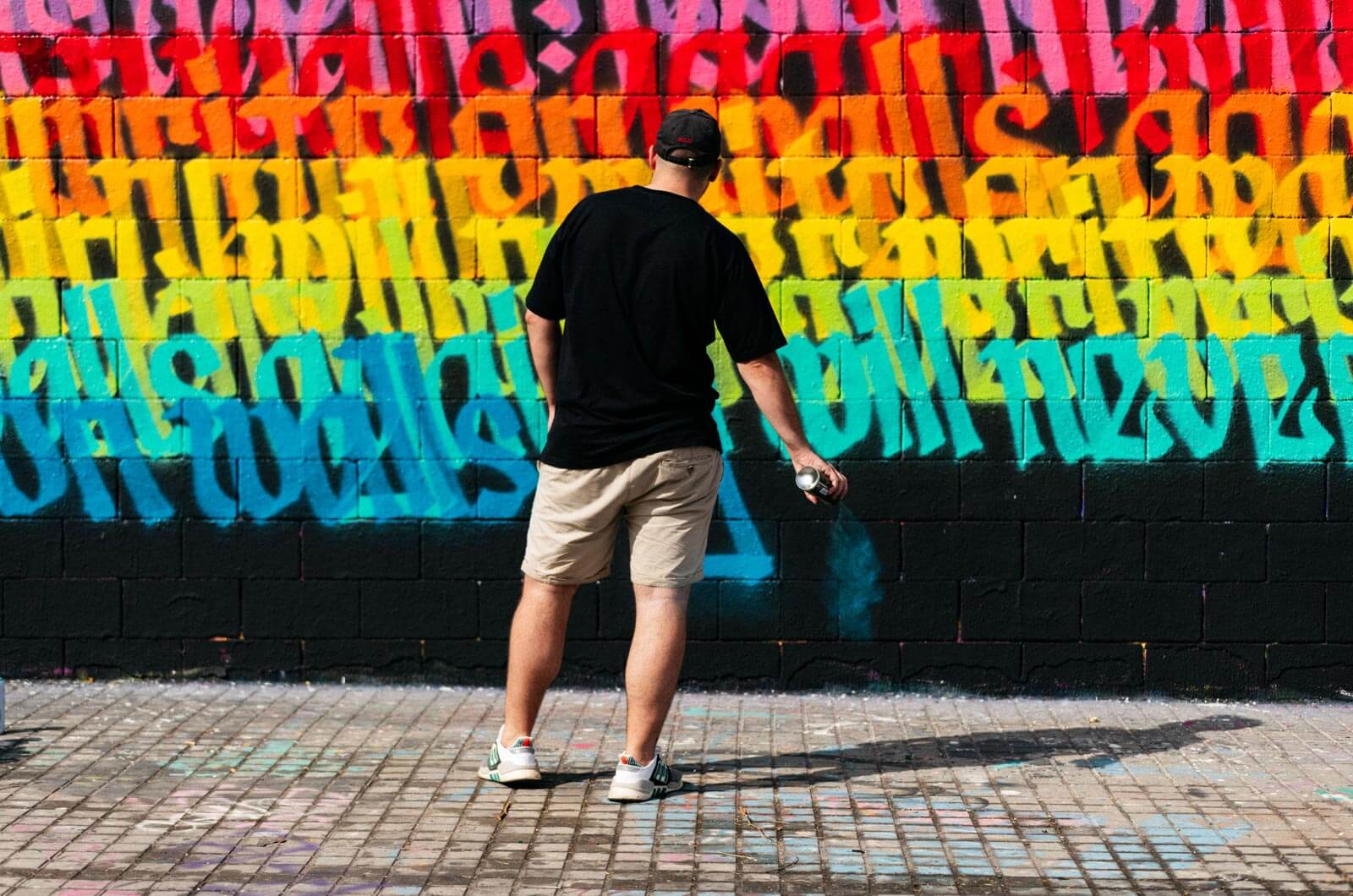 MORE "TRANSVERSAL" THAN EVER
We present you the Transversal Fat Cap, a cap with a function equivalent to the Transversal Cap but wider and with more reach.
---
Pictures by Clara Antón.
In the eyes of non-experts, Montana Colors' cap catalogue can be surprisingly ample. But, are so many types of caps really necessary? Experienced users know: a minimal cap change translates into a huge difference in the final result of what you're doing. That's why this area of the spray paint technique is constantly undergoing development.
That being said, we present the Transversal Fat Cap. As its name indicates, this cap projects a chiseled shot of paint that produces the same effect as a beveled marker. This new cap functions comparably to the Transversal Cap, allowing for a wider line (from 3.5 to 9 cm), but can reach even further. Its exit mechanism is adjustable just like that of its smaller cousin, making it possible to adjust the transversal inclination of its shot within 90º.
The Transversal Fat Cap is specially designed to paint typography but it is also very useful for filling in spaces efficiently.
A cap with these characteristics could only be tested out by a handstyle virtuoso like the Valencian Bloke TDC. Showcasing his technical mastery, he executes an ironic and showy punishment. The phrase "I will not write on walls again" is repeated mockingly on the wall, as if it were a punishment imposed by a teacher, and at the same time emulates the repeated reiterations of tags known as punition. A throw-up, representing his bombing style, brings the experiment to an end. Music by Cookin Soul.
Remember, in order to prolong the lifetime of your caps, it's essential to purge them after each use. Spray the can upside down until the paint stops being released. The gas that is released will help to prevent the cap from becoming clogged with the remaining paint inside. You can also clean and unclog your caps using our MTN PRO Solvent.