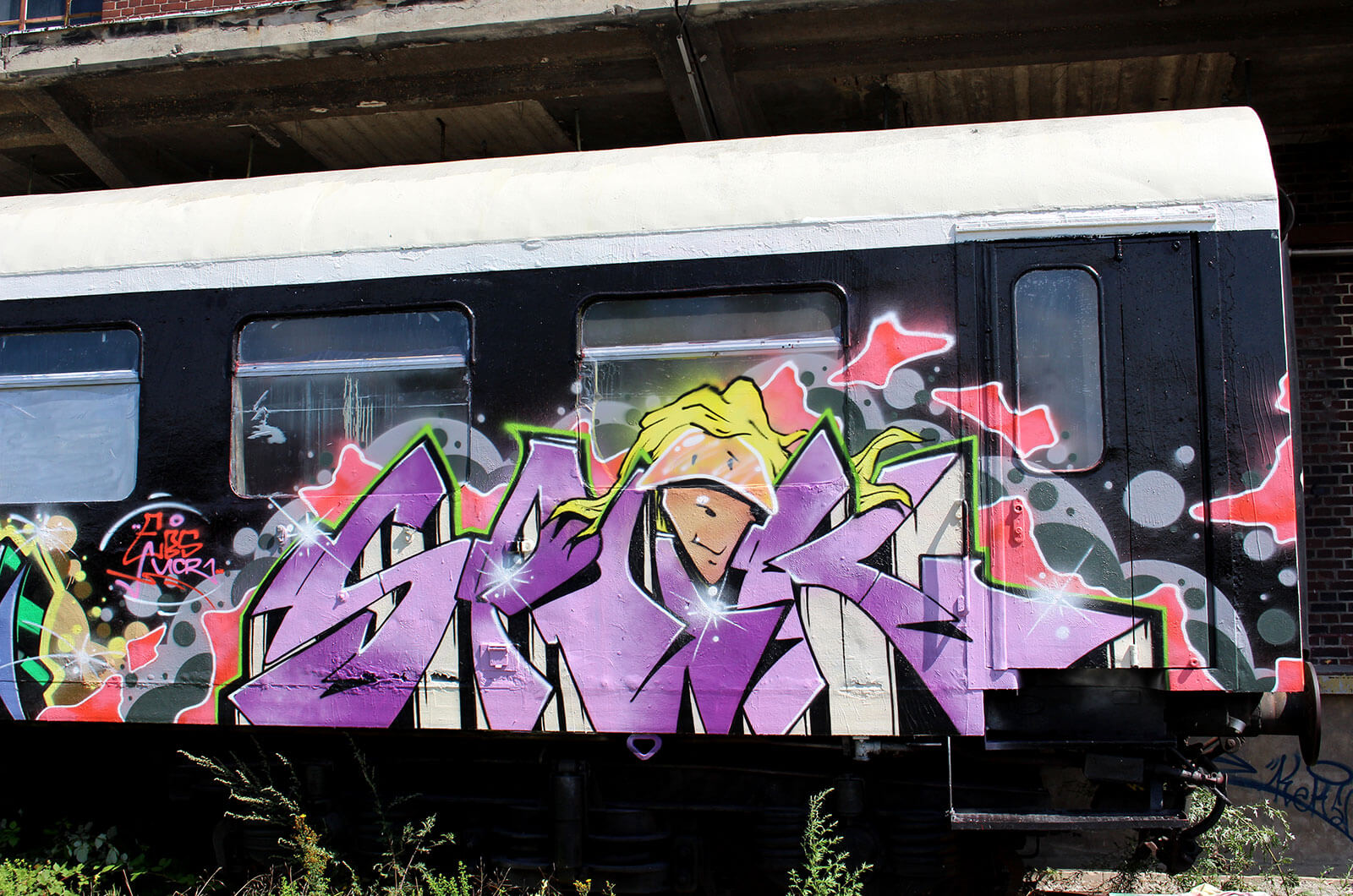 Name: Spuk (210)
Crew: EBS and MCR
City-country: Hanover, Germany.
Active since: I started painting pack in 2008, had a break for almost 2 years and started seriously in 2010 to paint Spuk.
Favorite surface: My favorite surface to paint on is freights out of metal…an really smooth walls are also great!
Personal motivation: The most important motivation to paint is the construction of letters an to transport oldschool flavor as good as I can.