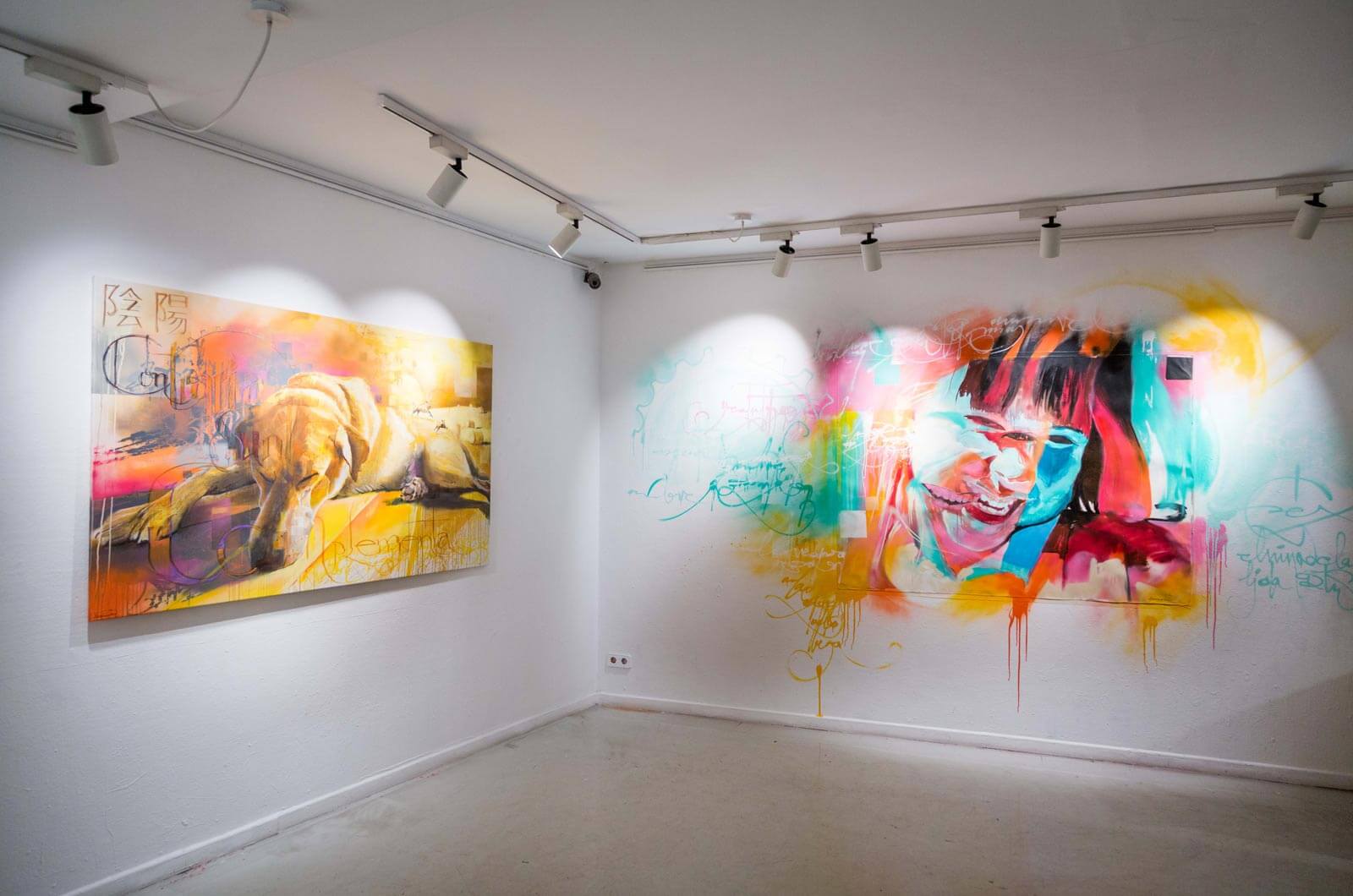 "El  niño de las pinturas" returns to the Montana Gallery Barcelona to show us his latest studio works, with a more intimate message than ever.
Pictures by Esther Boyarizo.
---
Active since 1991, Raúl Ruiz aka Sex69 was introduced during the transition to the new millennium as one of the most amazing graffiti artists of the moment. His sensitive visual aesthetic, which mixed expressive characters with dreamlike elements and poetic messages, generated a great impact in a time when the concept of urban art did not even exist.
"El niño de las pinturas" remains faithful to his influential style, evolving it with the power of riskier color combinations and new effects that give his pieces an even more attractive and interesting visual dimension. As for his message, he continues to express a poetic beauty of everyday life, but with an increasingly intimate and sincere perspective.
The inauguration of "El sueño del barrio" (The dream of the neighborhood) brought together the local friends of the artist in Barcelona, but also a nostalgic crowd of people who grew up with his works, and parts of the later generations that identify his work as an established style. Until December 14 his works will remain hanging on the walls of the Montana Gallery Barcelona, ​​so do not hesitate to visit the exhibition to enjoy a pure, close and humanistic style of art.