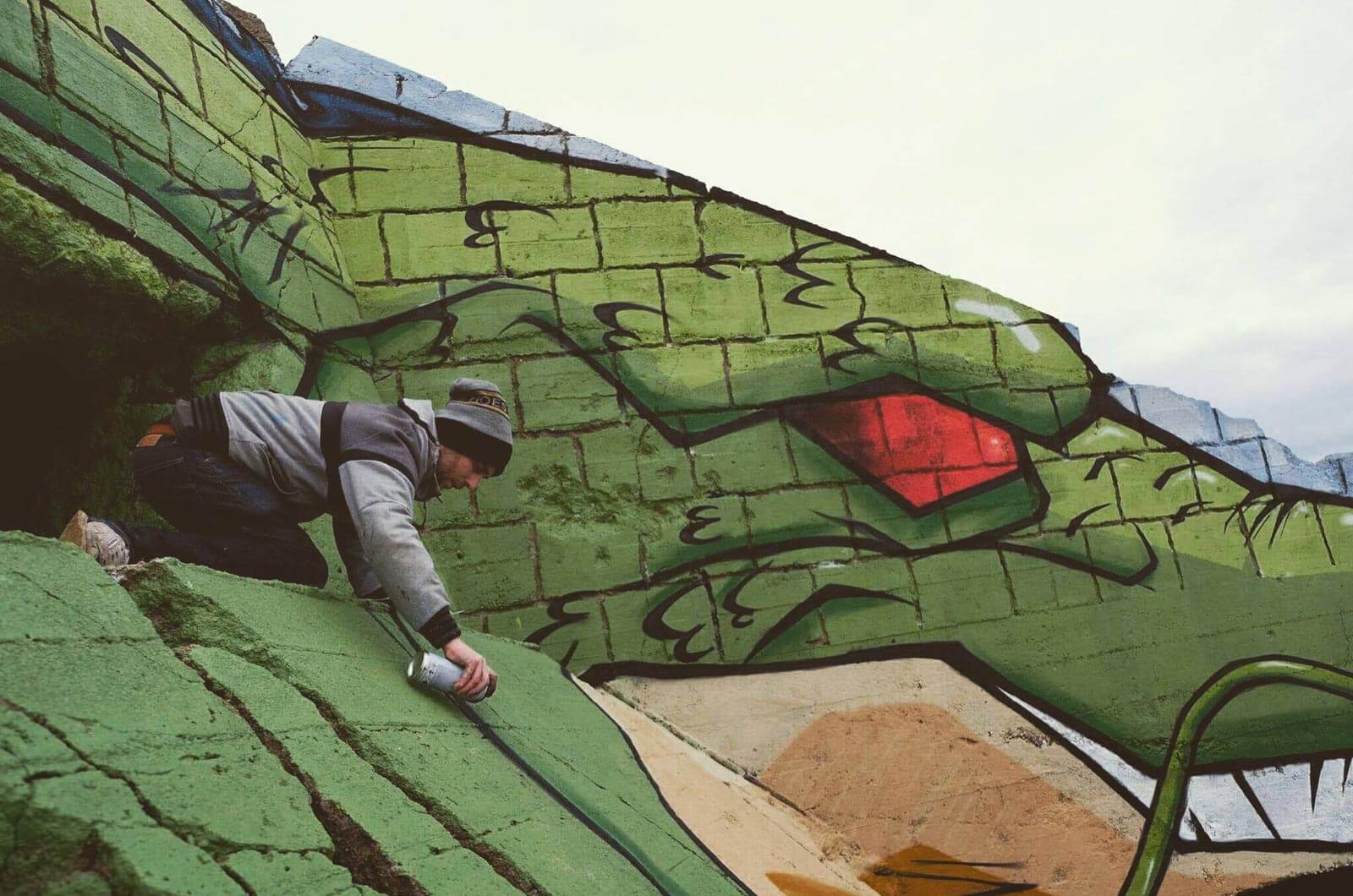 The video released by the video production company Mogab Productions about the intervention of Blesea and Baby K in a bunker in Normandy goes viral.
---
Blesea and Baby.K are two urban writers and artists specialized in wall painting who also develop a type of interventions that offer new interpretations of the forms of the environment.
Baby.K from the French crew C29, is another writer assiduous to the remains of the bunkers of World War II that populate the French Atlantic coast. His experience in intervening them has here been combined with the fanaticism of Blesea  concerning the world of Dragon Ball. The result of these facts is the giant dragon Shenron in which the two artists converted one of the buildings that rests on a Normandy beach during the past year.
The video which shows us the process of creating this outstanding work has begun to circulate through social networks due to the popular interest it generates beyond graffiti and urban art fans.