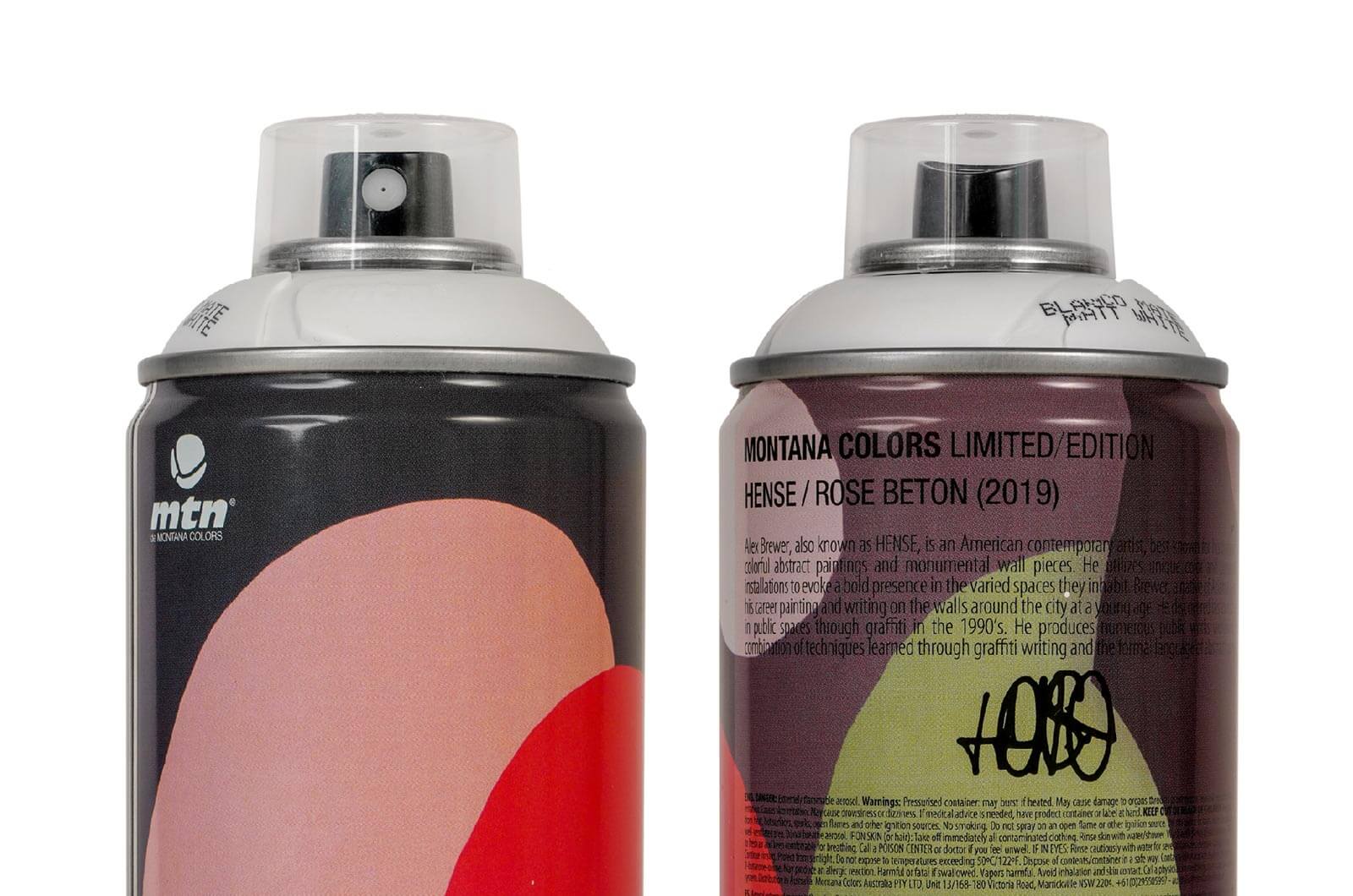 Introducing a new MTN Limited Edition, continuing our collaboration with the Rose Beton festival held in Toulouse. Alex Brewer aka HENSE is the artist whose work gives color to the design of this limited series of spray cans.
---
There are many examples of graffiti writers converted to contemporary artists. But it is perhaps the case of Hense where we see the most notable divide between the profile of his clandestine productions and that of his artistic works. Gone are the myriad of pieces bearing the recognizable style of the Mad Society Kings, giving way to radical abstraction that is minimalist yet personal. His work incorporates elements of contemporary abstract painting through a dialogue between the textures, colors, shapes, and architecture of the places where his creeations take place.
Montana Colors presents a Limited Edition can designed by this Atlanta-based artist. This spray can serves as a symbol of the alliance between our spraycan brand and the Rose Beton festival, which was inaugurated 4 years ago in the same format with a Limited Edition can by Remio.
"Alex Brewer, also known as HENSE, is an American contemporary artist, best known for his dynamic, vivid and colorful abstract paintings and monumental wall pieces. He utilizes unique color and composition in his installations to evoke a bold presence in the varied spaces they inhabit. Brewer, a native of Atlanta, Georgia began his career painting and writing on the walls around the city at a young age. He discovered his love for creating art in public spaces through graffiti in the 1990's. He produces numerous public works worldwide through a combination of techniques learned through graffiti writing and the formal language of abstract painting."