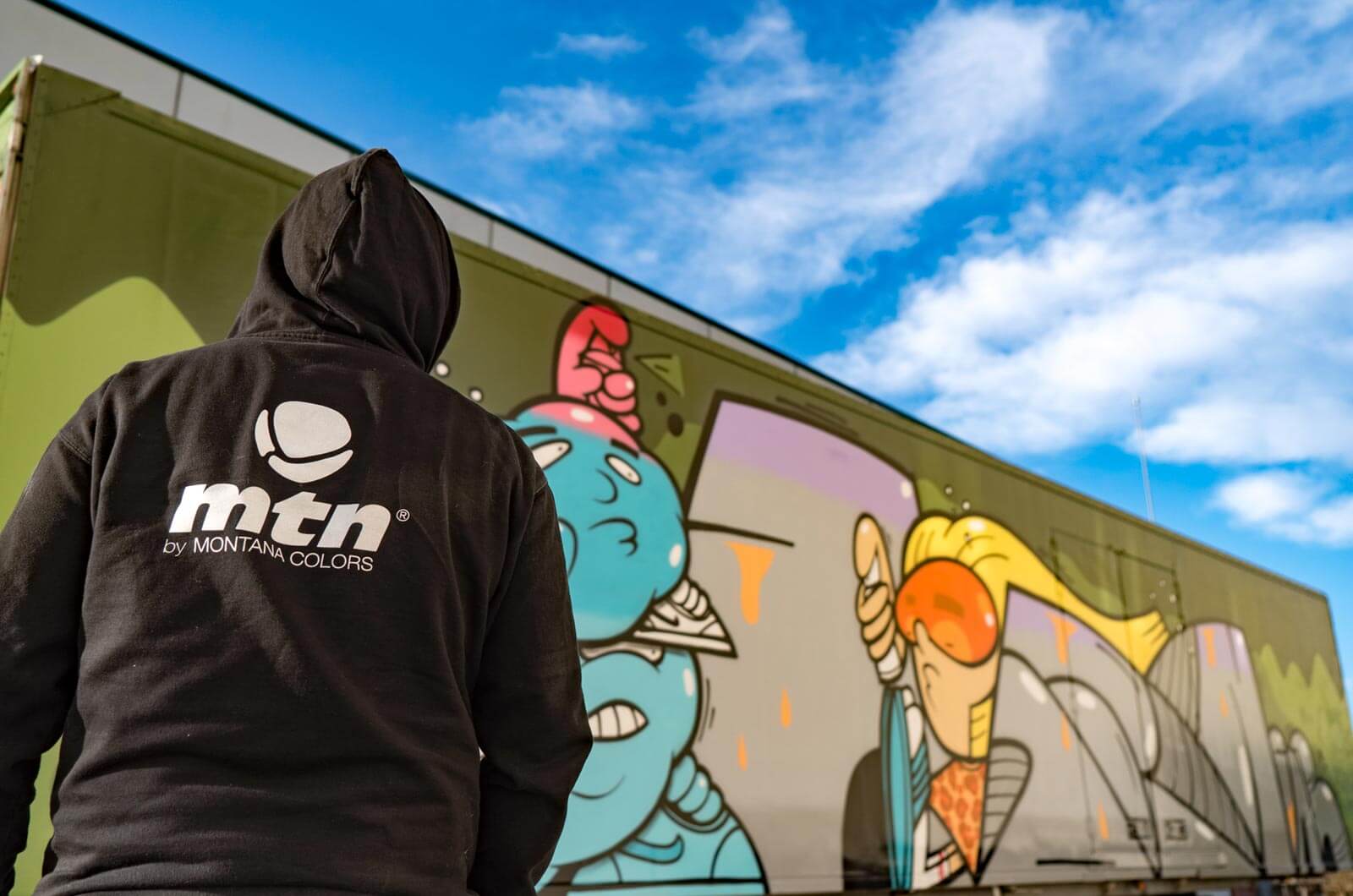 Two gigantic pieces has been made by Aryz and Japon on one of the trucks that are used to transport products of Montana Colors.
---
When Aryz and Japon gets together it is not hard to imagine that the results will be powerful. Their two styles, completely different but perfectly mixed and very complementary, serve as an example of how to squeeze the purity of graffiti through the simplicity of forms and originality.  This fact becomes really majestic in the project that we show you in this post: 16-meter-long pieces that covers the total surface of a truck.  Specifically this is one of the trucks used for putting the products of Montana Colors into circulation from our facilities located near the famous mountain of Montserrat.
Bernat Escorihuela has documented this unique and selfless project that will keep the superb pieces of two of the most important graffiti artists in Barcelona in perpetual motion.