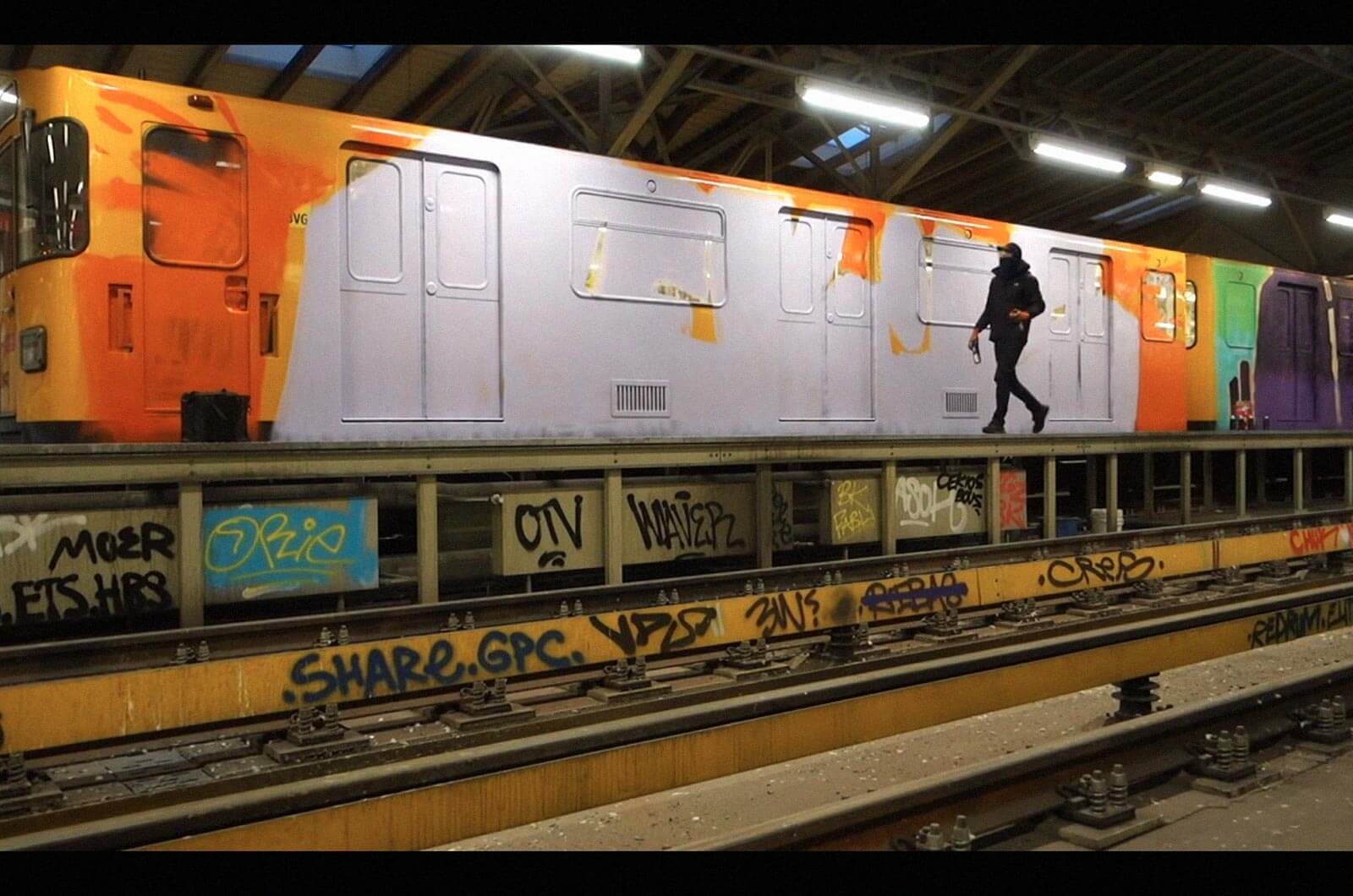 The video series of Cekios that documents train and metro actions in real time is back with a spectacular sequel. This time we get a one man wholecar made in 18 minutes.
---
Obviously, speed is a determining factor when painting a train. Undoubtedly, it is the type of graffiti that is made under the most amount of pressure, and the faster you are, the more likely it is to be completed successfully. That is why train writers are specialized in maneuvering aerosols at full speed, and the ability of some of them can be really impressive.
Cekios has already shown us before how his particular skills with spray and his dynamic style are perfectly adapted for fast graffiti, but the challenge presented below is worthy of ovation. The graff-champ Cekios is here seen while making a Berlin subway car, alone and in color, in nothing more and nothing less than 18 minutes.  And with outstanding result!
Can anyone beat that?