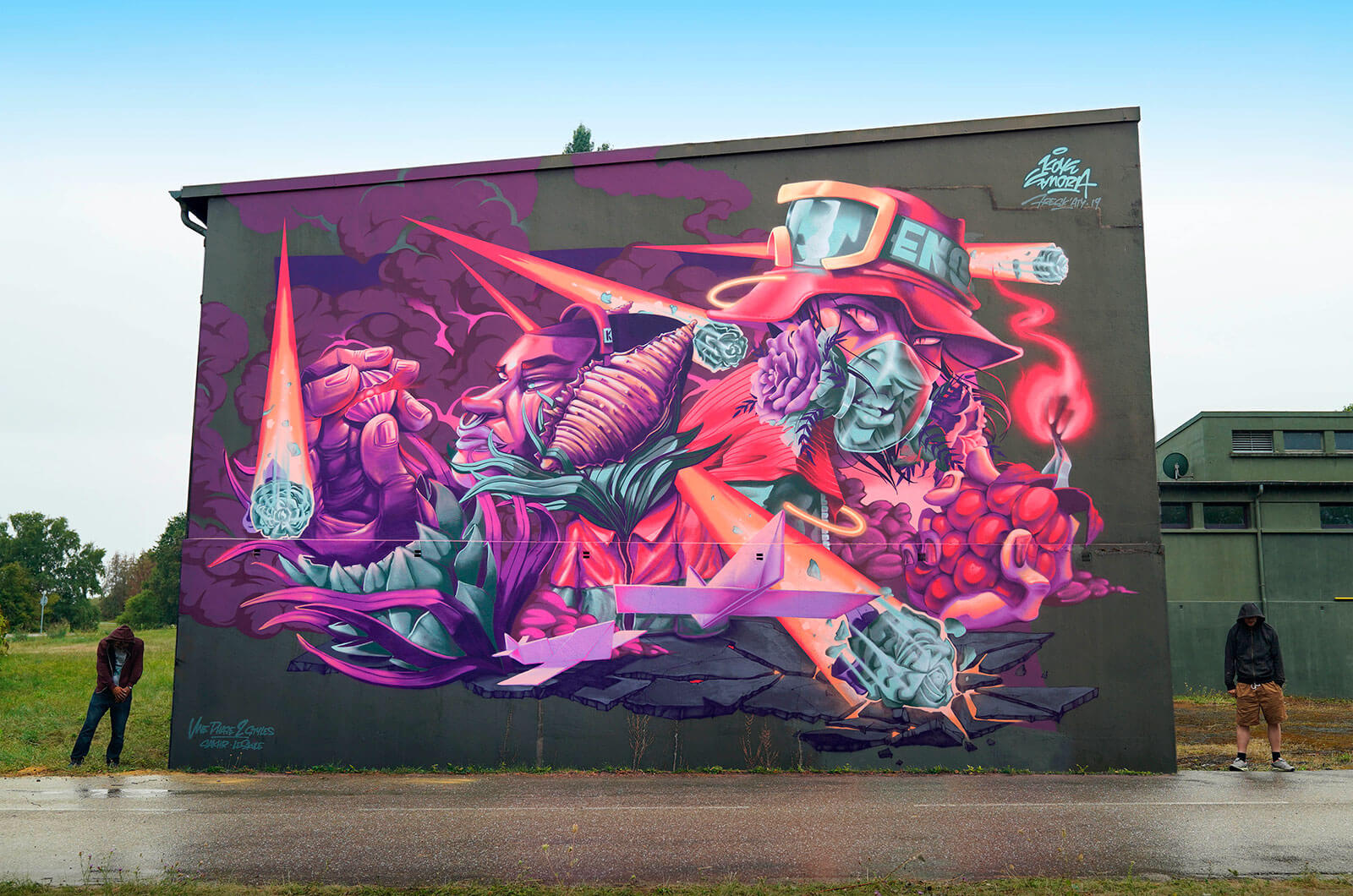 Crew: Game Crew
City-country: Orléans, France
Active since: We paint over the past decade but together as a duo, since 2017.
Personal motivation-message: We draw since we are child, and now painting is like a drug and a therapy at the same time. It's an habit and it allows us to express emotions, to put down ideas, to experiment and discover. Inspired by many things, we want to retranscribe through our painting what we find interesting and beautiful, but also sad and worrying in the world around us.
As a duo we are still looking for a balance and harmony that blends our two techniques to find and develop our specific style.
We try to share our pictorial universe on walls, in order to reflect our vision of life and sometimes to question the place of man in his environment. It's a way to travel and meet people and to talk about painting/drawing/graffiti and more.