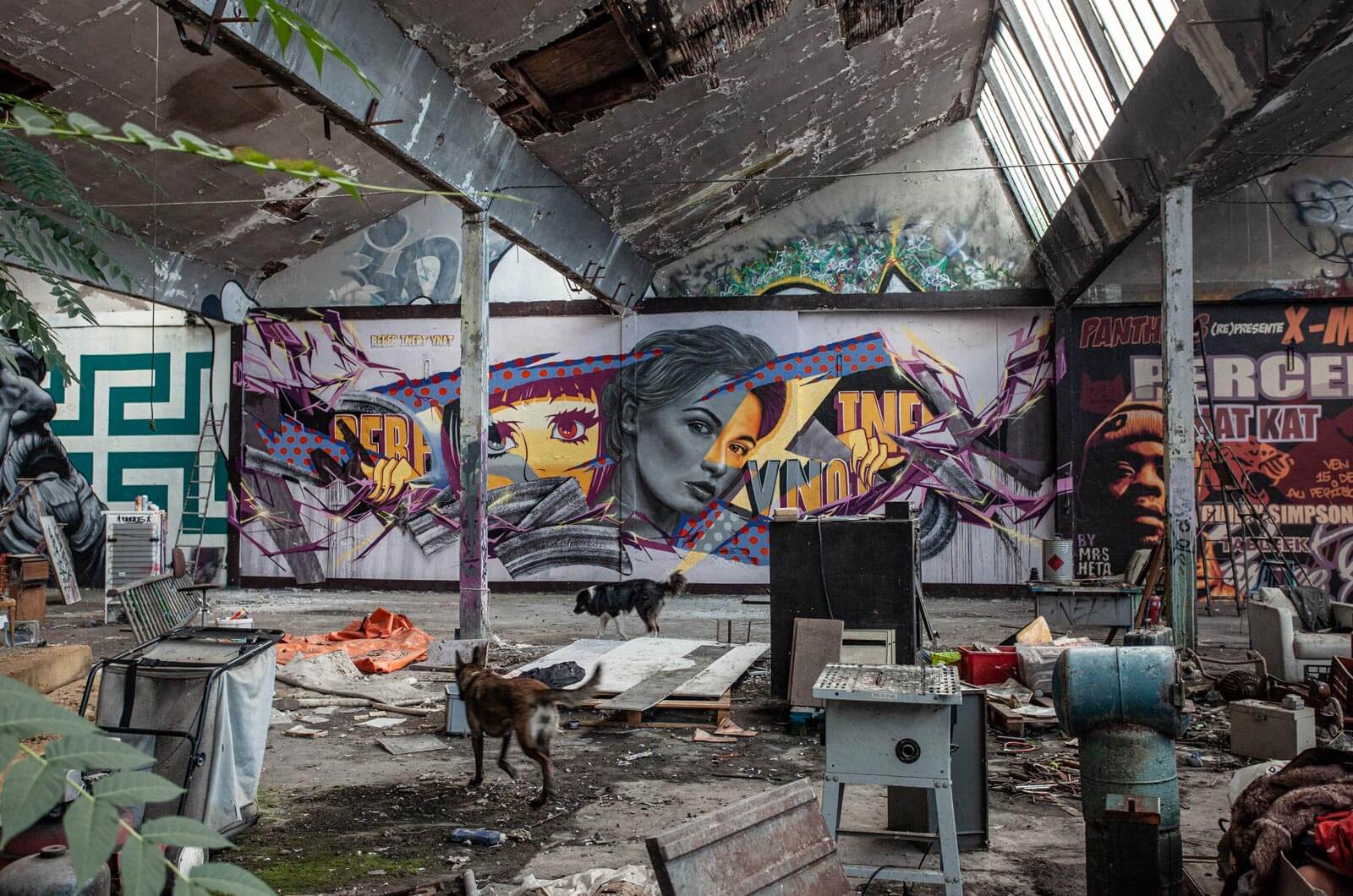 INERTOID, YNOT, REBEB, Halle Debug, Lyon
We return with a new update of "Vincent Cornelli's Diary". In the following chapters documenting his adventures, the photographer has focused more on the visual experience than the storytelling that goes with the images. That is why we have put together three episodes to present them together.
---
CHAPTER 3
A message worth it's weight. Herakut.
"They're called patience and hope, and their fate lies in my hands." (Sie heissen Geduld und Zuversicht und ihr Schicksal liegt in meinen Händen.")
Created for the Kurafestival in #Wittenberg, Germany.
---
CHAPTER 4
TREZE – on the seaside of the Black Sea in Ahtopol, Bulgaria.
Photo taken September, 2017.
#TREZEFOREVER
---
CHAPTER 5
Last April, during the production of the first edition of Peinture Fraiche Festival in Halle Debug, Lyon, I met INERT while he was preparing his installation. We kept in touch, and when I returned to the city in October to document the RED project, in support of eradicating HIV/AIDS, I was invited to stop by his home and studio. Was an absolute pleasure spending some time with INERT and YNOT, shooting around this spot, whilst breaking for wine, beer, cheese, smokes, etc etc. Certainly one of the more amazing spots I visited in 2019.
INERT
YNOT; Chufy, Los Metzican
YNOT
unknown
INERT, YNOT, Kabrit