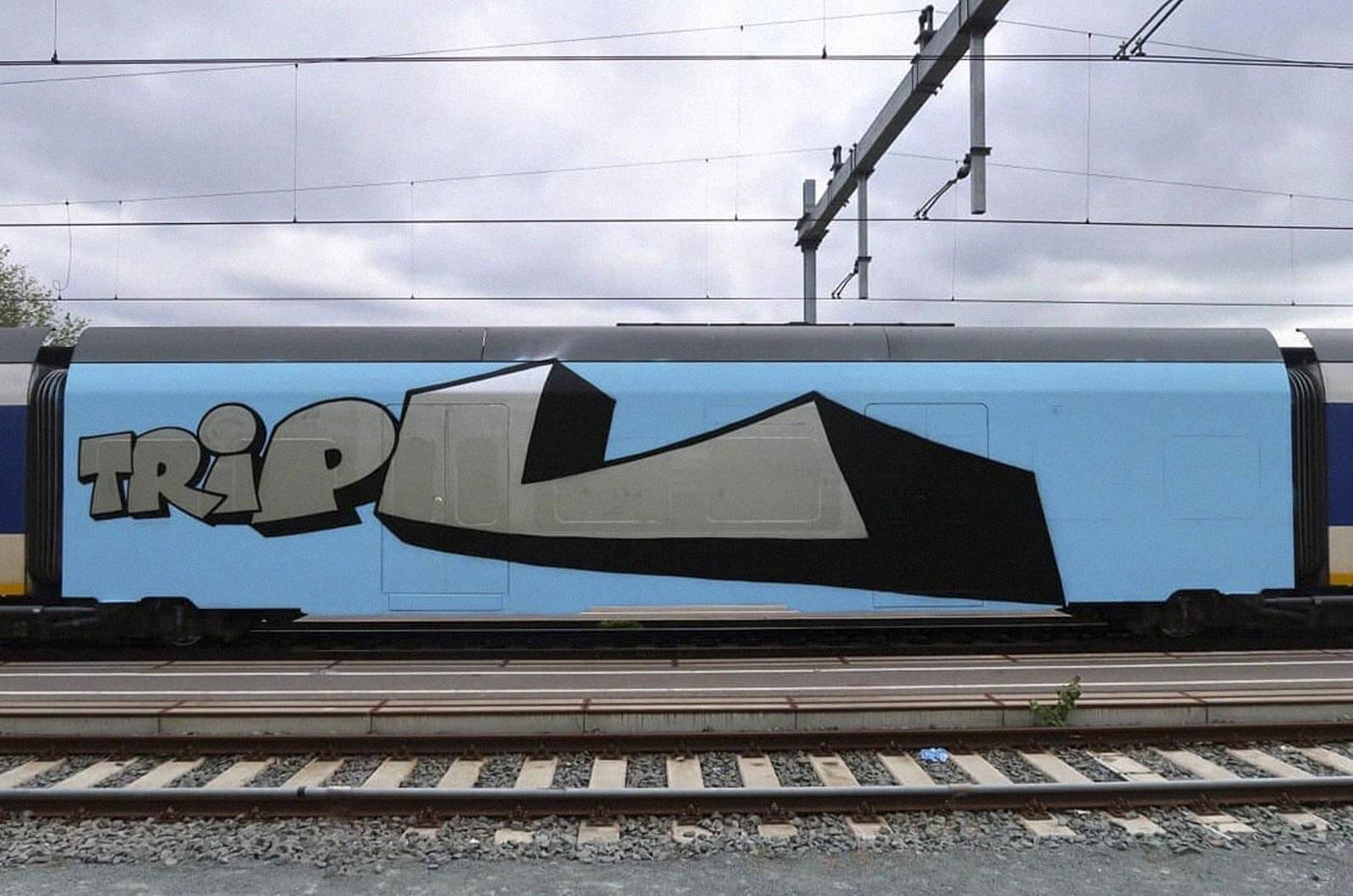 The prolific Dutch train writer Triple dumps all kinds of interesting material on his Instagram: from the stories and experiences of some of his actions both in the Netherlands and in other places, to his latest meta-graffiti productions on trains. Pure fire.
---
It was in October of last year that Tripl launched his "official" Instagram account. Also known as Furious, this writer is undoubtedly one of the most famous panel producers in the Netherlands, and that is thanks both to his constant activity as to the conceptual expressions with which he experiments in many of his interventions.
However, and despite the fact that his work is interesting in itself, the people behind RFA decided that the platform would also be of use to share some of their experiences in writing. Thus, generous texts which meticulously describes the actions whose results are reflected in the published photos, giving more value to each of the exhibited productions.
"I started this page with stories to do something slightly different and show people what funny/dangerous/whatever situation might go behind any kind of piece."
As if this were not already interesting, Tripl has been producing particularly conceptual pieces in recent weeks. Some of them manage to express the qualities within a Instagram format in which, through videos and gifs, the creations fulfills their meaning. One example of this are the pieces where Triple mutates to become Furious, the floating spiral panel that becomes readable when digitally modifying the photo or the anamorphic wholecar.
"(…) But now all of a sudden I find myself working on a story book. That means I won't be spoiling everything out here on this page. However I'll keep posting some stories every now and then, together with some other footage. Stay tuned."
As Tripl himself has already announced, these publications are not a spoiler of the editorial project he is developing. This goes to show the surprising ability that this writer has to generate material, and his expertise in selecting what best suits each field. Without a doubt, an optimal strategy to make the launch of his future book a success.