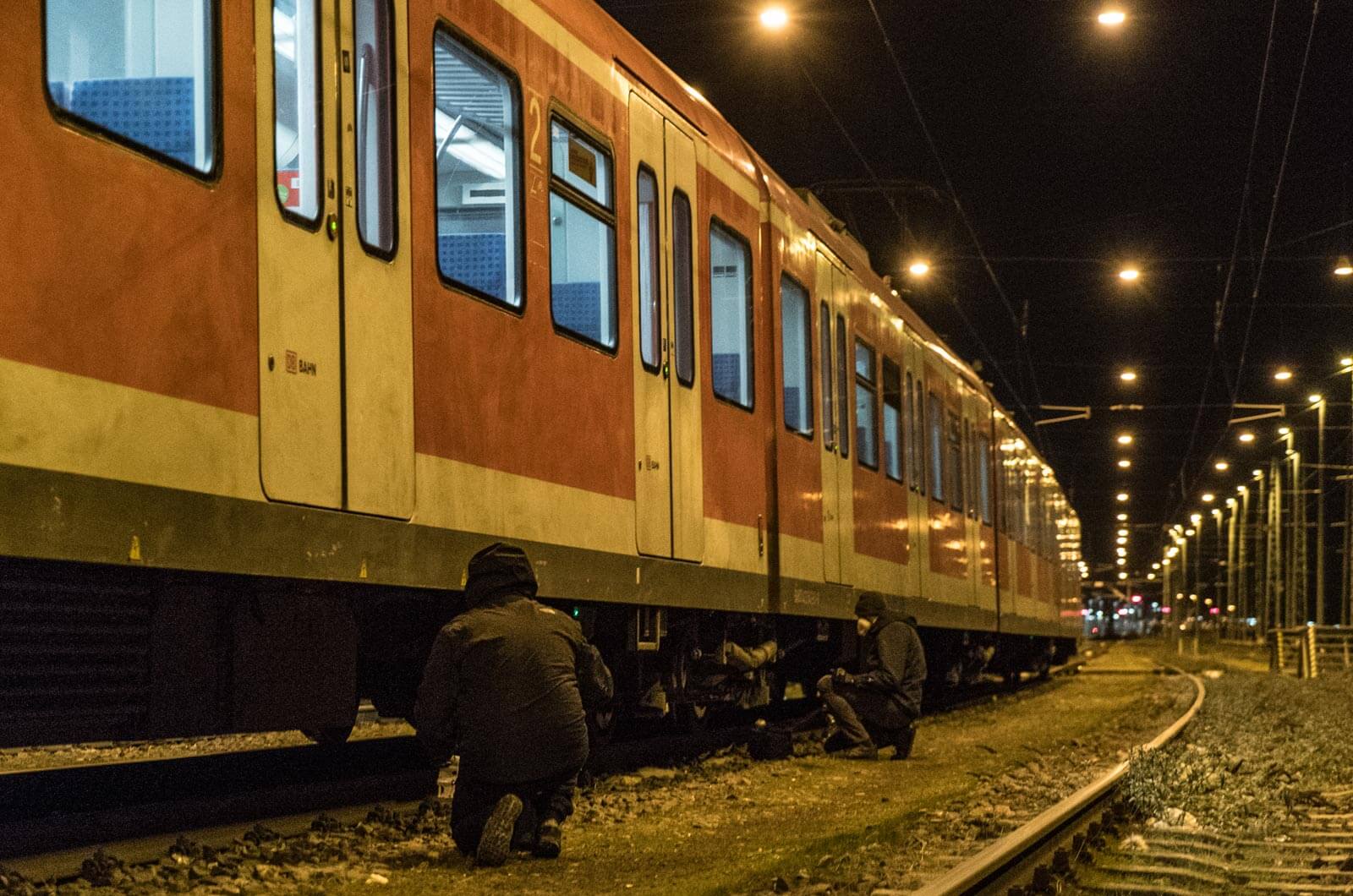 Ibes is one of West Germany's most visible train writers. This is thanks to a very personal style and a technique adapted to racing against the clock. Estasky has been in charge of portraying his activity in audiovisual format.
---

"I love the freedom to do as I please (..). Of course, I've neglected many things, but I can't say that this has done me any harm."
More than fifteen years after he began painting, Ibes, the writer from Cologne, maintains a fierce commitment to trains. This member of Nice Guys is one of the most prolific on the metal horses that run the banks of the Rhine today. His recognizable style makes him particularly visible amongst the huge range of writers who perform in the cathedral city.
"Here in Cologne active writers generally get along quite well. In the past there were more conflicts. Nowadays you barely see people fighting over graffiti. "
Our war reporter Estaski has accompanied Ibes in some of his hasty missions. Fast as a lightning bolt, the German executes huge pieces at high speed, thanks to — among other things —  using the two Hardcore cans at the same time and thus covering more surface in less time. To accompany this video, we've selected some excerpts from the interview published in 2014 by Backspin magazine.

"I buy the paint, but I've also managed to get it through other ways. However, as work, I can pay for the sprays and therefore support the local store. "

"One of my principles is not to go out and paint with people when they are drunk or under the influence of drugs. For one thing, this is also a disadvantage for themselves if something happens. On the other hand, people can't take photos in that state."
"I want to try more things in the future, even if it's on legal walls, for example. I don't want to be too narrow-minded."