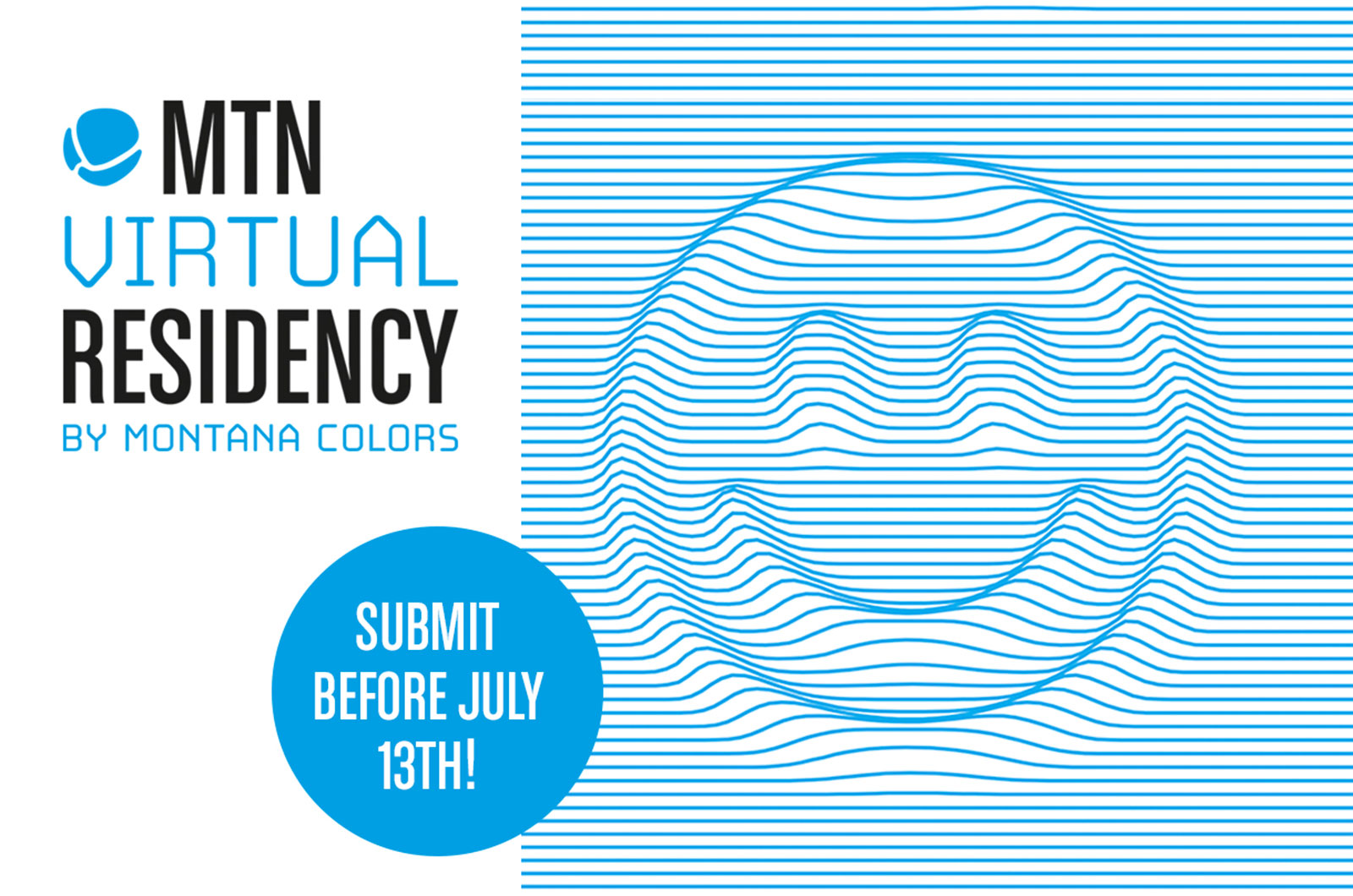 Montana Colors continues their work of supporting cultural creators, many of whom are affected by the current precarious circumstances. Because of this, we invite and convene for our first virtual residence – MTN Virtual Residency by Montana Colors – in which artists from any country in the world can participate. Those selected will receive financial support to produce an artistic project during one month (from August 10 to September 10, 2020) that revolves around the theme of "the new normal." The residency is virtual in that the works produced within the framework of the residency will be carried out in the city of residence of each of the participants. In turn, the dissemination of the creative process and its results will be carried out entirely digitally, through the official channels of Montana Colors.
The call will be open to receive proposals from June 29 until July 13, 2020. Proposals may be submitted under the categories of Muralism, Painting, Drawing and Illustration, and Digital Creation.
The jury, made up of a Montana Colors committee; Joan Tarragó (artist and director of the residence), Inocuo (artist) and Btoy (artist), will choose 2 participants who will carry out their projects for one month, from August 10 to September 10, 2020.
Selected artists will receive €1500 and their works will be shared through the Montana Colors communication channels.
TOPIC: THE NEW NORMAL
The works carried out during the residency should explore this theme.
We are finally beginning to see the light after a long season of confinement. The pandemic brought the world to a stop and kept us locked in for long days, waiting for the moment to be able to go outside. In this period, we have been able to observe different phenomena, such as the animal revolution or virtual addiction. The flora and fauna seem to have taken advantage and have expanded and conquered new territories. We find wild boars and foxes walking the streets of large cities, dolphins appearing in the vicinity of the Mediterranean coast and the flora expanding wildly and erratically throughout the urban corners of our cities. Our cellphones are on overdrive as we take refuge in our avatars and set records for the number of video calls. Screens and more screens, from the computer to the phone and back again.
Now the fog begins to clear but we still don't know what this "new normal" holds for us.
Will we become more socially conscious?
Will we abandon that intense virtual life or instead, will we immerse ourselves in it more than ever?
Will we learn to respect the animals around us more?
Will we get used to the curtailment of freedoms to which we have been/are subjected to?
Will we lose respect for COVID-19?
On August 3, 2020, the selected proposals will be made public.
Send your proposals now to residency@montanacolors.com
Consult the legal terms and conditions here.
Good luck!