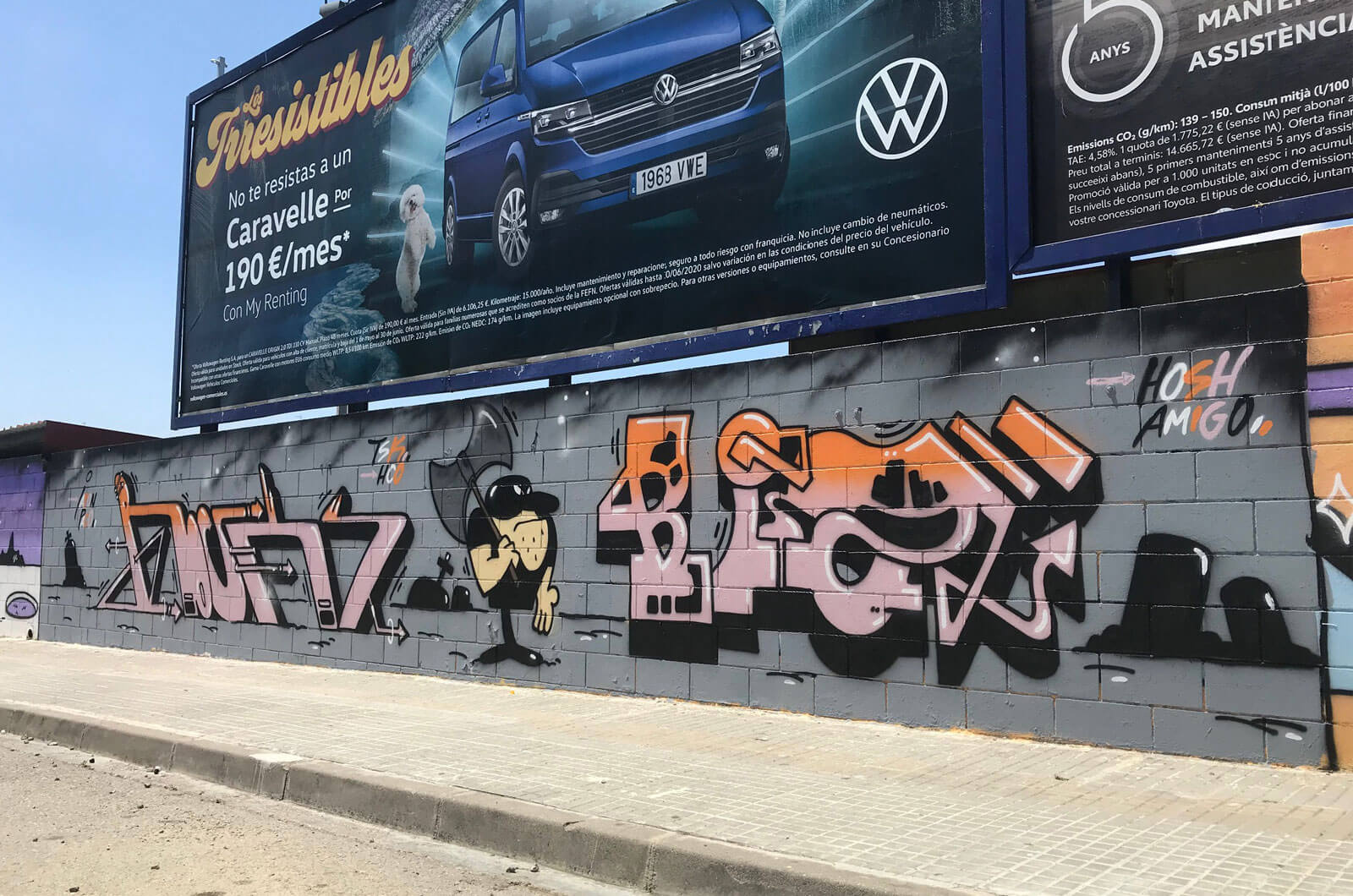 With the worlds stressful new normality and pandemic situation so difficult to identify it is highly appreciated to have some people which always deliver at the same level as we are used to.
One example is this duo of writers from Barcelona which has starred on more than one occasion among the flow on our social media channels.
Biz and Rocky are back, and this time they are endorsing the spanish motto "en el bote pequeño está la mejor confitura", which can be compared to "good things comes in small packages". They bring us this great new wall saying "Black Sabbath" inspired by the famous heavy metal band of the 70s.
Simple, and with the impertinence that defines them, they seek a contrast between the warmth of the fill and the clarity of the gloomy background with the image of the executioner as the cherry on top.
In Rocky's own words: "We always seek to tell a story and to create a scene. We have been painting together for more than 20 years and we combine very well when it comes to capturing ideas. We are not ambitious or pretentious, we look for contrast and movement in our murals, eliminating the typical effects of classic graffiti and introducing cartoon techniques".