2020.
 It seems incredible that we continue to have to talk about issues such as protecting the planet. But once again here we are, and we will continue as long as necessary.
This time, we put a little light on a subject that might seem unimportant, but, you know, do your best, and the rest will follow.
---
The place is Ulldecona, in the province of Montsià, in Catalonia, and the protagonists are the ancient olive trees in the area that lack protection and are pulled up, sold and shipped to any part of the world as decorative elements.
The environmental group "Salvem lo Montsià" is behind the project "Salvem lo Montsià, defensem la pagesia i les oliveres", (Let's save Montsià, defend the peasantry and the olive trees) and this is a project that aims to stop the plundering and claim protection for the trees and the natural heritage of the area and that are part of the landscape of the UNESCO Natural Reserve.
Within this protection they ask for the backing up of the local farmers who have been harvesting the olive trees for generations, supporting the sector under criteria of sustainability and respect for the environment.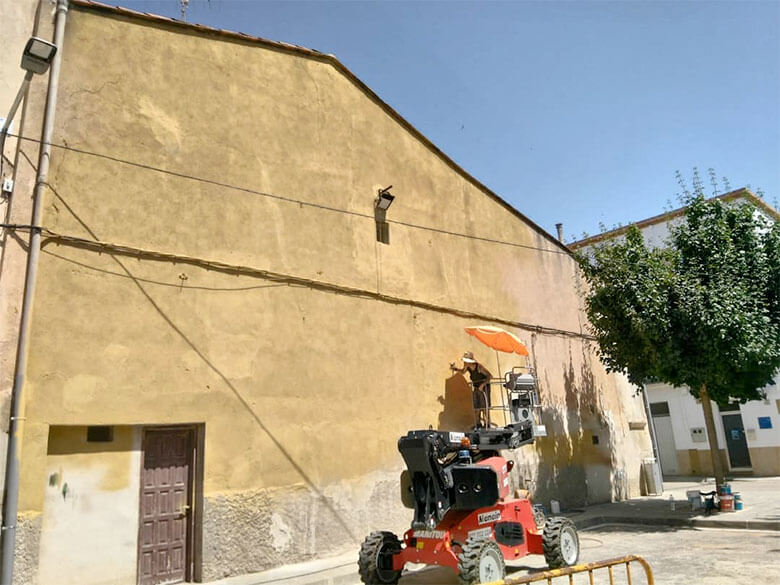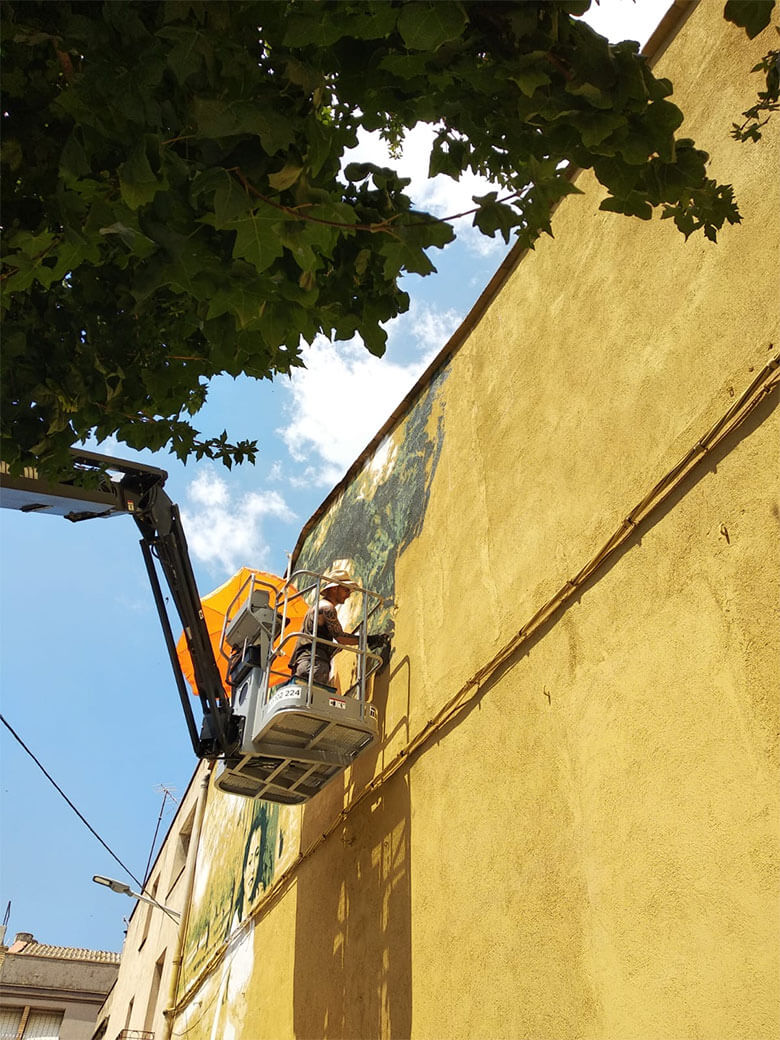 To do this, they have decided to paint a mural of a photography dated back to 1940 taken by Joan Sorlí aka "Tribulete", known for his wide portraying of everyday life in rural areas such as the one in question.
The photo chosen to give strength to the project is a image of the women known as the "plegadoras", the ones who for generations has been working with these trees. It aims to give value to the role of women in rural areas, an their indisputable participation that has become very invisible.
Roc
is the artist in charge of transferring the idea to the wall.
Here
you can see another of his projects.