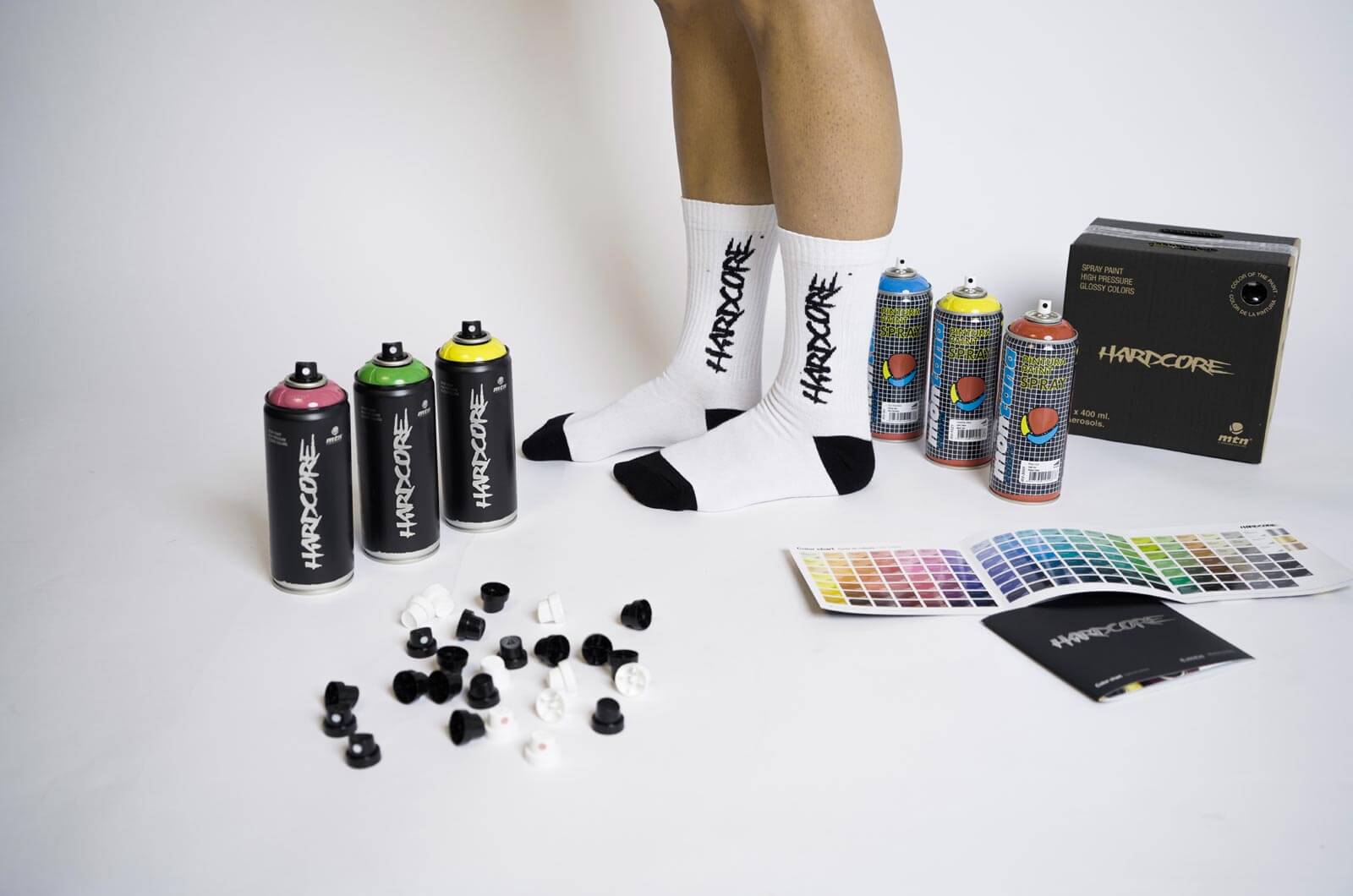 It's the little details in life that make it extraordinary. Maybe that is why, when it comes to streetwear, socks have become an increasingly visible element.
Although our specialty is spray paint, we also want to give people the opportunity to project their personality, and ours, through the subtle fashion detail like socks.
Montana Colors is launching a line of socks. 4 models that fit into 2 different categories: one that's casual and the other more sporty.
In the casual line we find two "METRO" models in white and red, and in black and blue, adorned with a print that resembles a metro map.
In the sport line we have two "HARDCORE" versions showing the logo vertically: one in black and red, and the other in black and white.
In both models, the designs are based on codes designed for graffiti writers, giving personality to their clothing and, by extension, to the style of those who wear them.
From now on, don't be surprised if people ask "what are those??" when they look at your feet.
2 available sizes
Made in Spain
Designed in Barcelona
80% cotton
17% polyamide
3% elastene