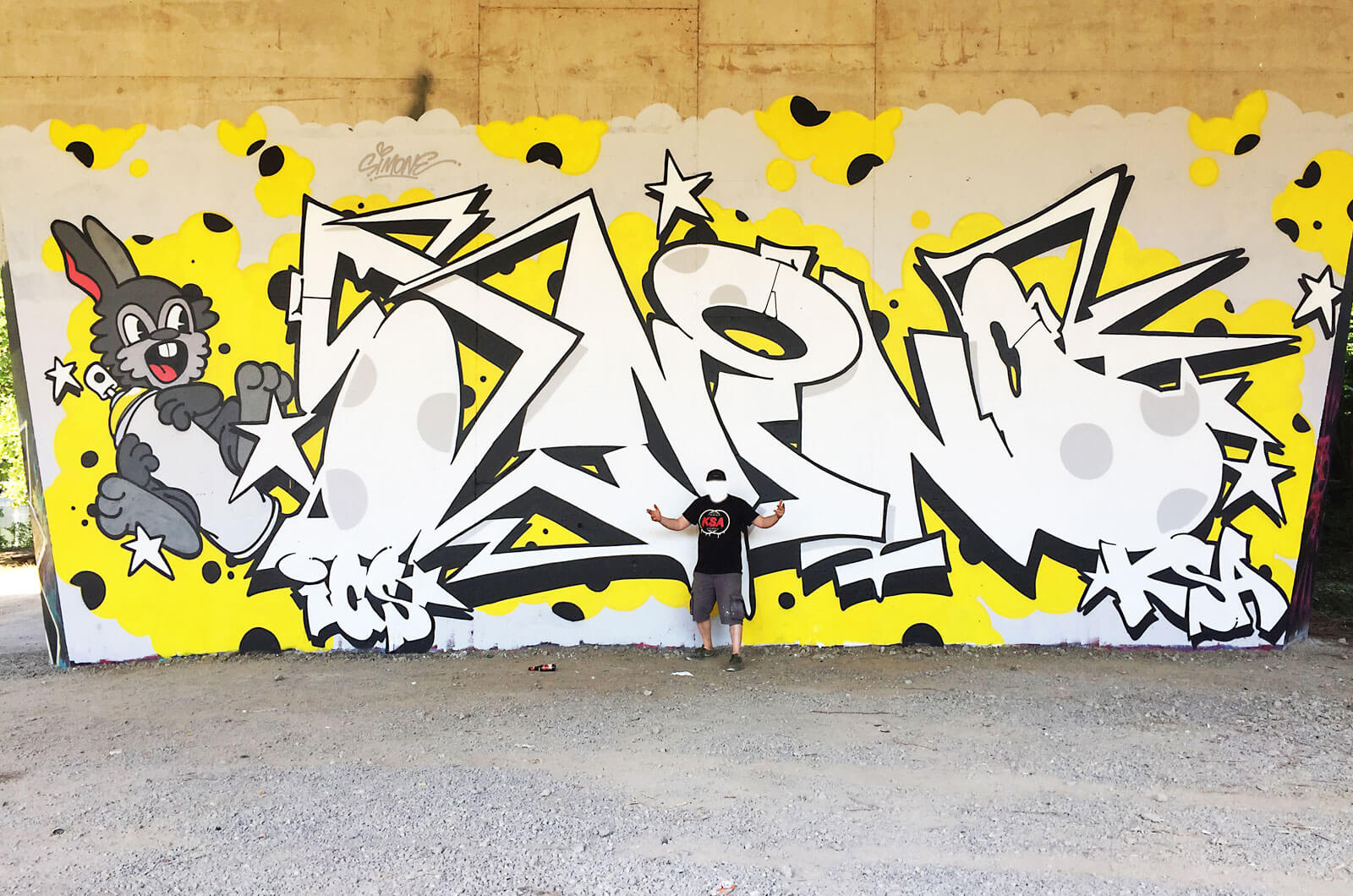 Name: Elnino76
Crew: ICS KSA OBNP
City-country: Belgium
Active since: 1987
Favorite surface: Untouched concrete bridge pillars
Personal motivation: Painting presents me with surprises, because you can venture deep into the alchemy of letters, like a gold digger looking for a nugget. Sometimes you find treasure, and sometimes you don't. Painting trips always offer unpredictable possibilities for what you are going to paint, with whom, where and how. That's what I love.