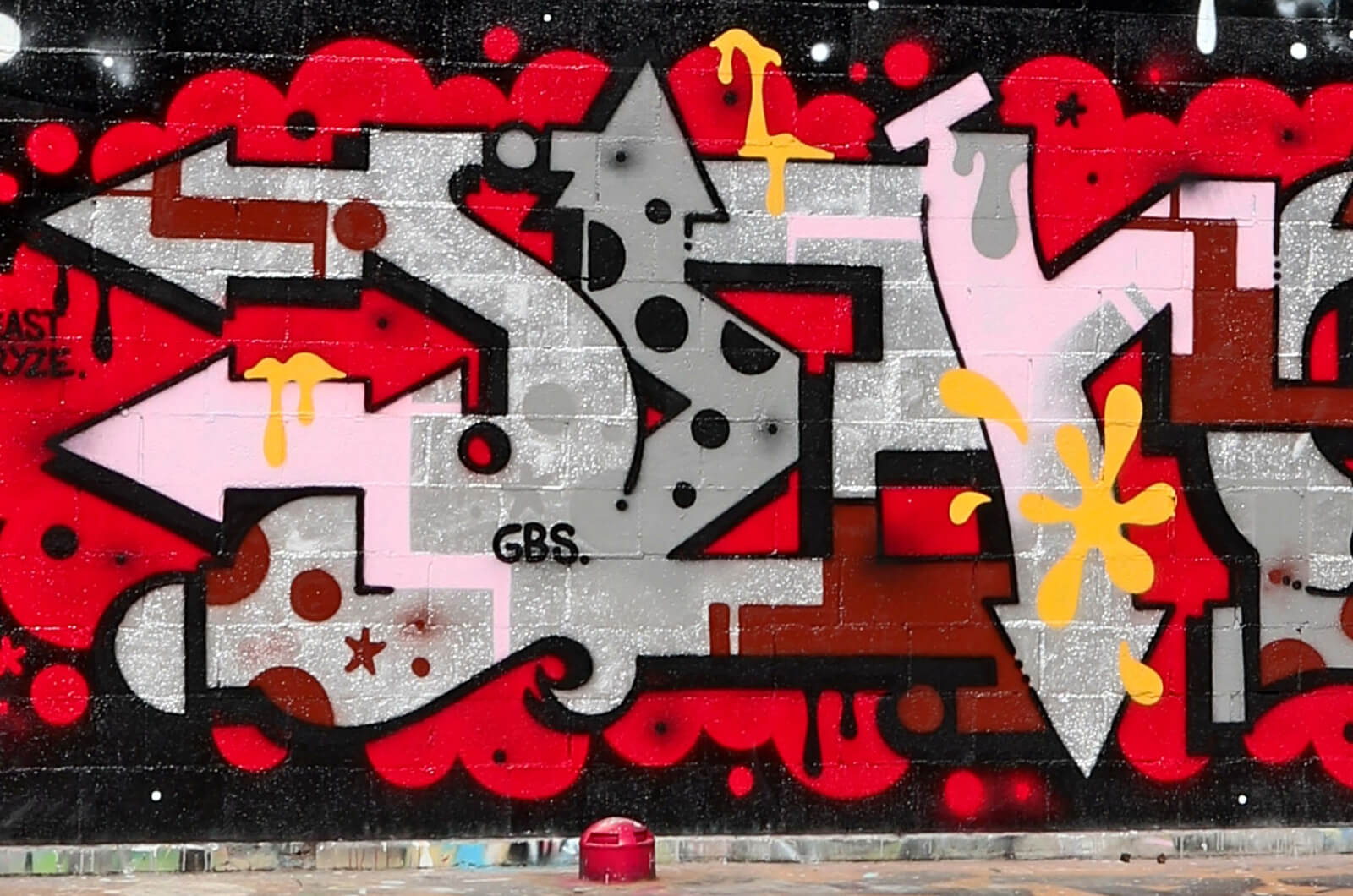 So far this year, Derok has been involved in an interesting project related directly to MTN Hardcore. The Basque writer who is based in Barcelona has made a series of pieces using only the latest colors released from the Hardcore range. He himself had the courtesy to include the list of colors in each production as well as some brief comments.
---
This one is special to me, since it was the first piece I painted after lockdown.
Rust Red
Natura Green
Pale Green
Ripley Grey
Regina Grey
Arkalis Grey
Hand in hand with my good friend Sega.
Pure Purple
Julione Blue
Universe Blue
Nazgul Grey
Cream
Lewis Blue
Verde Menta
Hortensia Blue
Ripley Grey
Major Blue
Mururoa Blue
Here I joined forces with Sawe, Nrea and Mey – a guaranteed laughs.
Aurora Blue
Reggae Green
Natura Green
Mantis Green
Rust Red
Pure Purple
Universe Blue
"This day I painted with Tontos. It's a spot that has a certain special something, and we repaint it every now and then."
Pure Purple
Universe Blue
Violet Treze
Apricot
Mantis Green
Verde Menta
Arkalis Grey
City Grey
Typical summer day where you get a big crew together, with beers and good times.
Cream
Caribbean Blue
Ocean Blue
Natura Green
Lewis Blue
2×1 with myself.
Reggae Green
Cream
Rust Red
Hortensia Blue
Natura Green
Golden Green
Major Blue
Pure Purple
A quick visit from my brother Seck.
Gala Blue
Vintage Blue
Cream
Natura Green
Nazgul Grey
With The Bridge Banditz, in the shade as always.
Caribbean Blue
Golden Green
Himalaya Blue
Gala Blue
Violet Treze
Pure Purple
Lines and arrows with Fres and Skow.
Alice Pink
City Grey
Rust Red
Ripley Grey
City Grey
Cream
Aurora Blue
Gala Blue
Lewis Blue
Pure Purple
Ripley Grey
Natura Green
Golden Green
Apricot
Hortensia Blue
Lewis Blue
Puchineli White
This one and the last one I did with Wizoe in Bages county, kilometres of tracks and cement.
Gala Blue
Hortensia Blue
Violet Treze
Regina Grey
Pure Purple
Apricot
Lewis Blue
Nazgul Grey
City Grey
Water Lily Blue