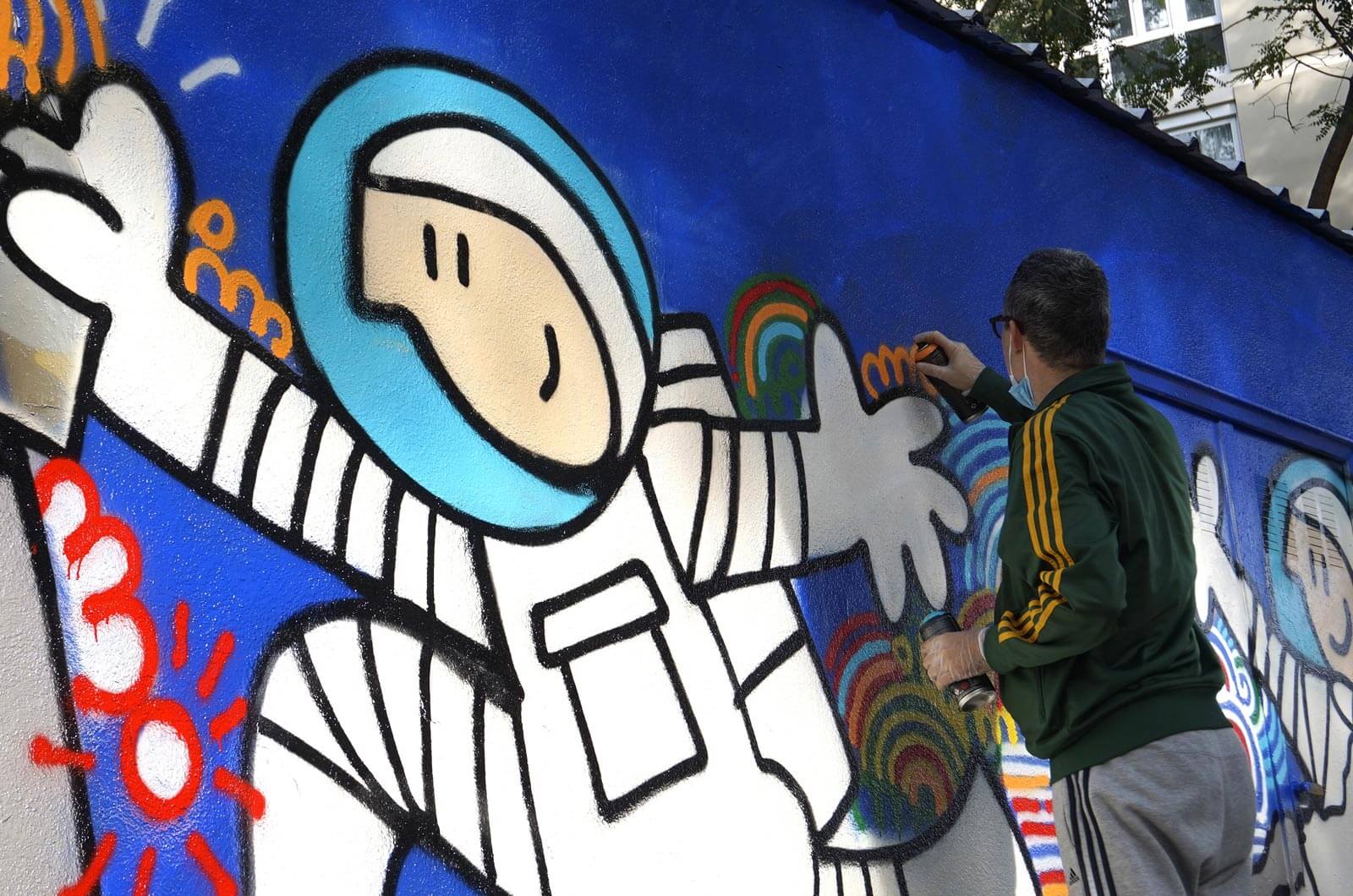 Pictures by Toni Garcia Camps and Arnau Gallery.
It's time we took another look at the latest interventions at the Teatre Arnau wall in Barcelona, after the recent collaboration mural carried out by a duo of artists: Kamil Escruela and Nami also known as the legendary LA MANO.
---
Veteran writers will surely remember La Mano, the famous writer from Barcelona, ​​pioneer of logo-art, who won the hearts of creative fans of urban culture with his simple and effective aesthetics and the minds of the street with his extensive clandestine excursions.
After years in the shadows, Nami has returned to using a spray can in public, thanks to the encouragement of Kamil Escruela. As is often the case, the achievements of the disciple can exceed those of the teacher, at least in terms of artistic success. And while Nami has preferred to stay anonymous – furthering his legend yet more – Kamil, also from Barcelona, has managed to break through into the art scene through a cordial style that has caught the eye of a discerning  audience.
The wall of the Teatre Arnau provided the backdrop for the meeting of the two artists, representatives of different generations united by the desire for creative freedom, who have projected color through their style for all passers-by. On the occasion of the intervention, we'll take the opportunity to publish some of the latest pieces painted at this wall, including productions by Art is Trash & Soem and Estoy & Allan Halley.