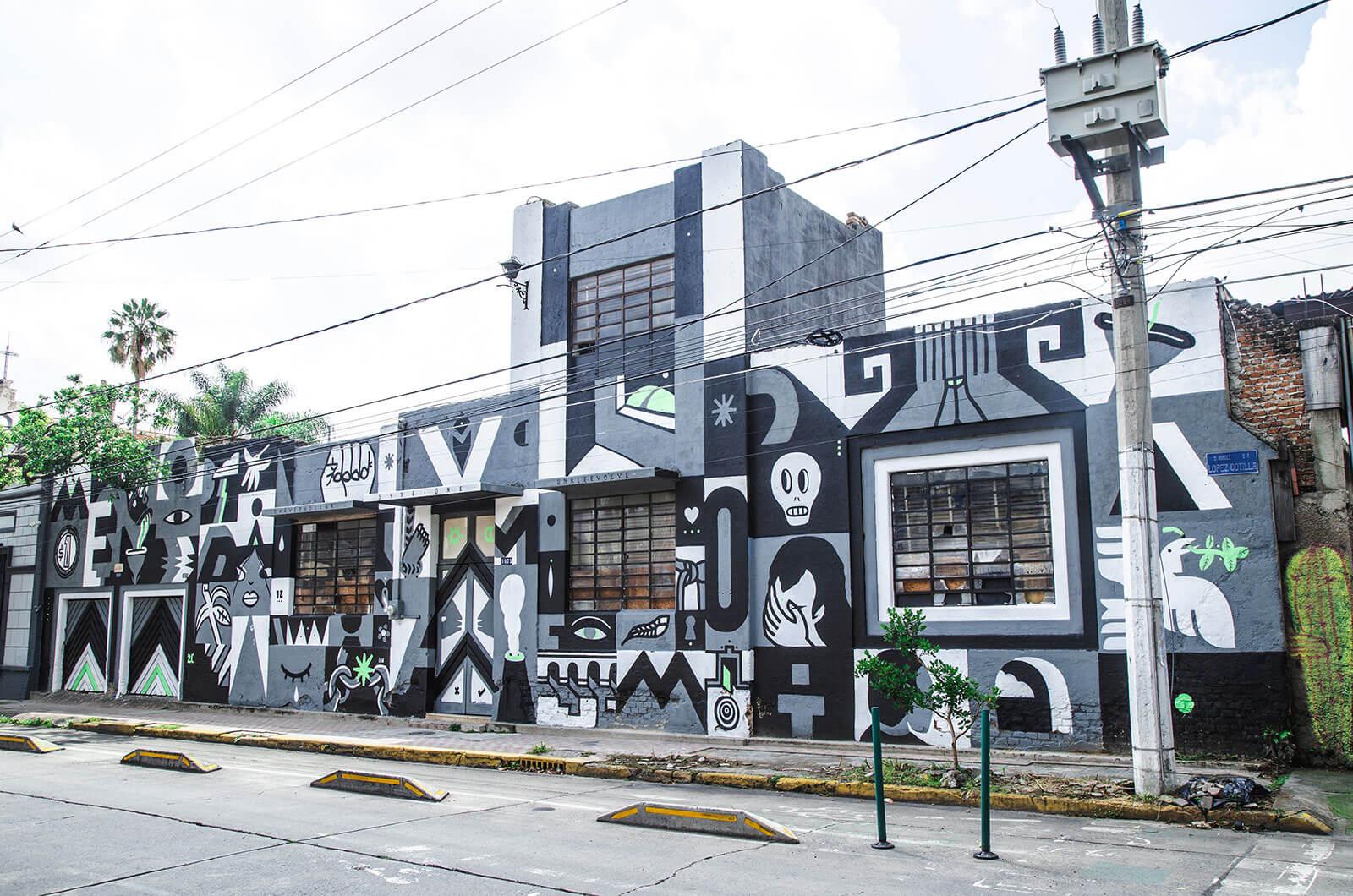 Name: Unkle
Crew: EYOS & C.A.C.A.O.
City-country: Guadalajara, Jalisco, México
Active since: 1998
Personal motivación-message:

Since I was a child, I was struck by the shapes and colors of the letters that I saw on the walls through the commercial signs. Years later, I discovered the similarities that these had with graffiti, which is a practice that can motivate you to carry it out due to various factors, among which I personally highlight: the brotherhood of your crew, the adventure and the execution of the act. Over time, the motivations change and you can realize the responsibility you have to intervene in the public space. It is no longer just a matter of writing your name or the name of your crew. There are other possibilities, other solutions that even the same architecture can help you solve. More than a message, it is about an adaptation and assessment of one's own environment, of the social conditions that are part of your community, inviting ordinary people to get involved if this is the case, and contributing through a graphic proposal the value of being able to create art as an act of offering.