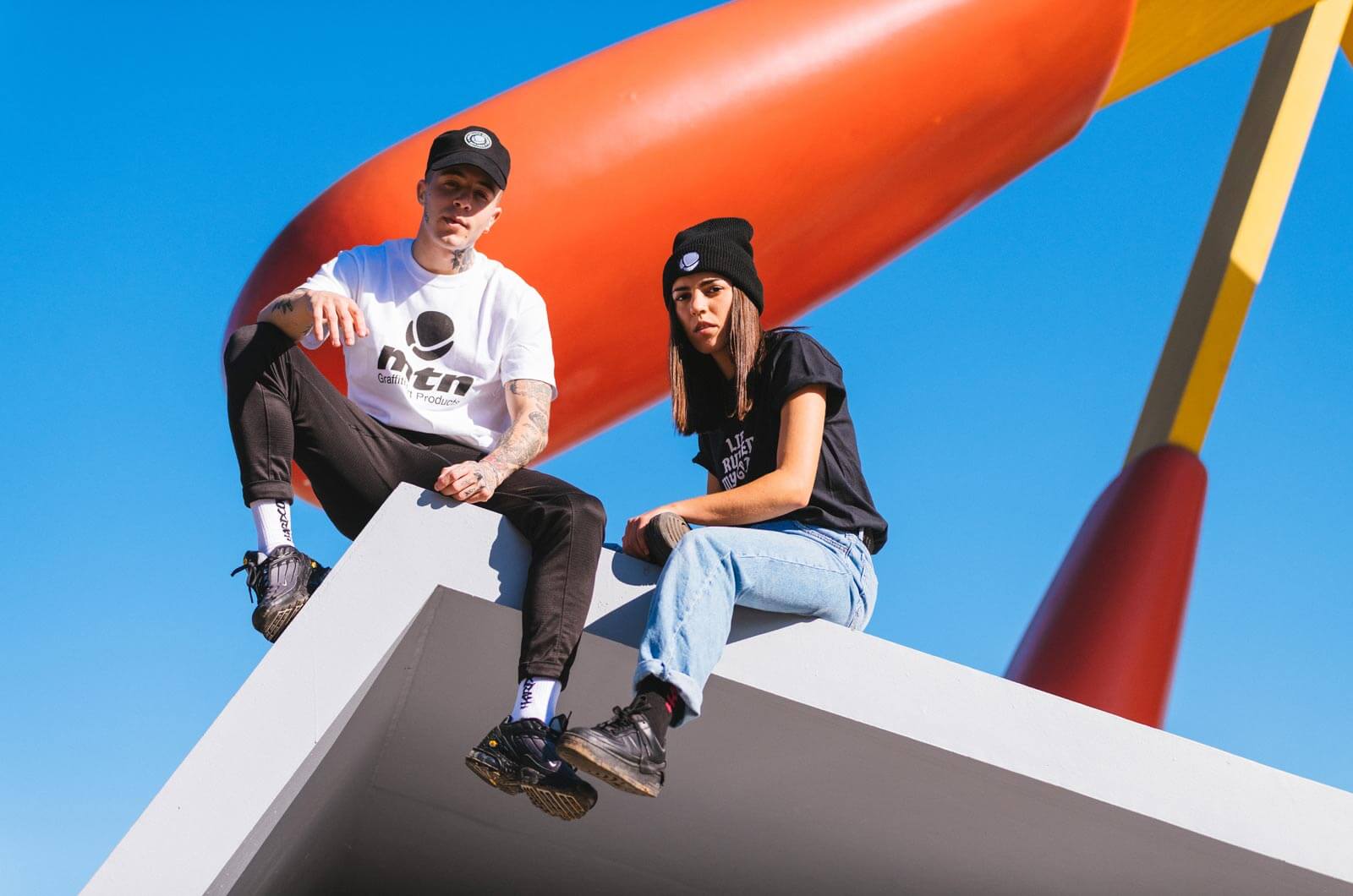 Pictures by Clara Antón.
WHAT HAVE YOU GOT ON?
For the latest drop of Montana Colors apparel you can find some accessories that could become basics for your day-to-day outfits.
Like the fanny pack to carry your personal belongings and stash in comfort. The caps that will protect you from the element in a silhouette that best suits your style. And our scarf which is an ethical style statement in addition to neck protection.
A t-shirt sporting our favourite new slogan and an elegant black sweatshirt complete the new range of articles that represent our commitment to the purest urban aesthetics. Designed strictly  for the street.
MTN Est .994 Sweatshirt
"Life Ruined My Graff" T-shirt
MTN Est. 1994 Waist Bag Black
MTN Snapback Black Cap
MTN Polo Cap: Est. 1994
MTN Love Graffiti Black Scarf