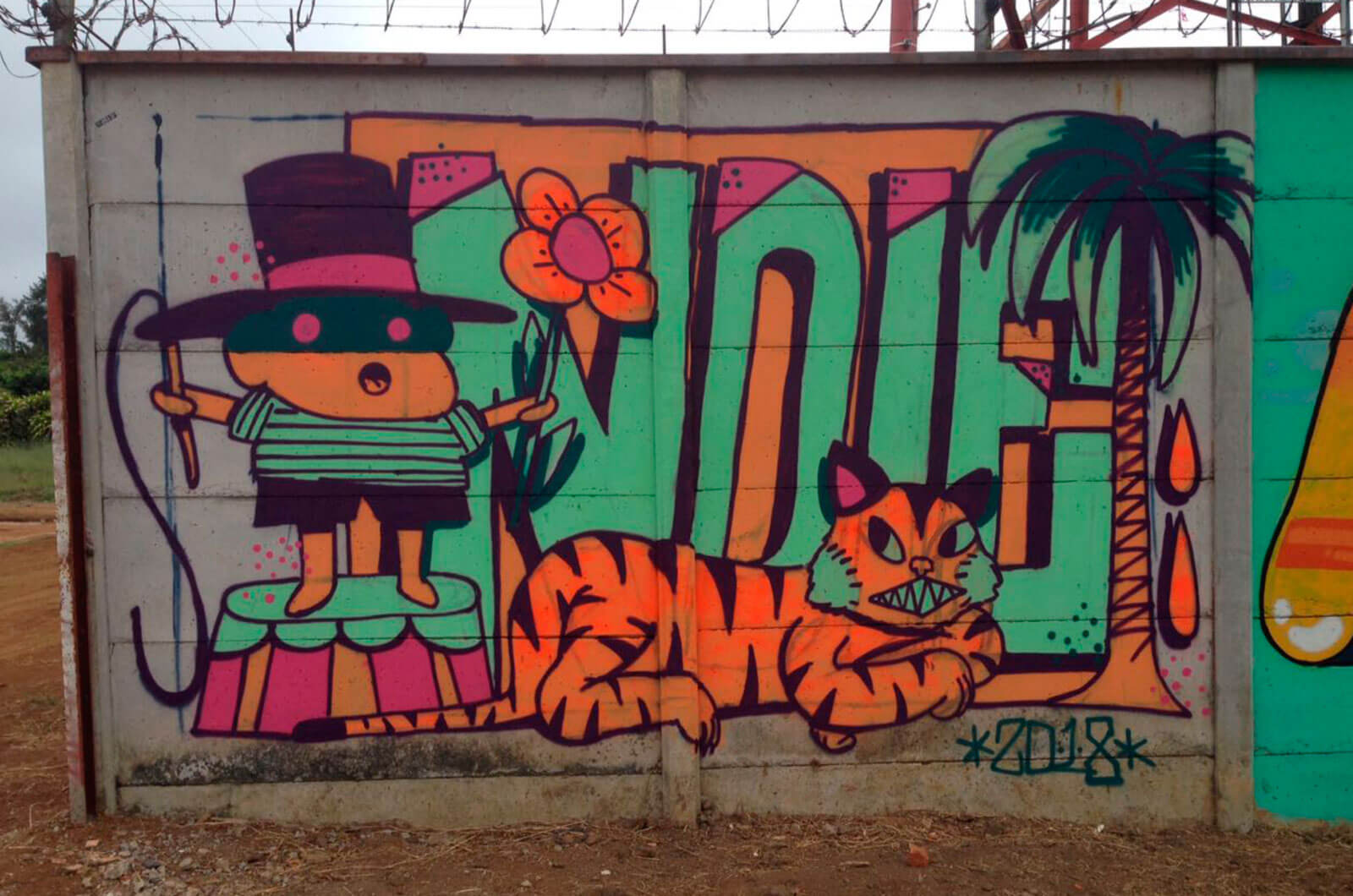 Name: Ndie
Crew: Tres Crew/Collective y F.I.S.C
City-country: I paint in a small town called San Ramon, located in the province of Alajuela, Costa Rica.
Active since: I started approaching Graffiti culture in 2012, and started painting Graffiti with my name Nadie in 2013, but quickly after I got hooked doing Graff I started doing it without the 'A' so it became NDIE, and I started to like it that way better, it became more like a code than a word, but it's still understandable if you know.
Personal motivation and message: I remember being interested in graffiti since I was a kid, it always took my attention and I used to put my name initials everywhere in my school notebooks, later when I grew up and find it was not something impossible to do graffiti myself I literally got hooked up since, I love graffiti so much, there is nothing in the world that can compare to the sensation to be out there doing something for pure passion, I just really love it and all the culture around it.