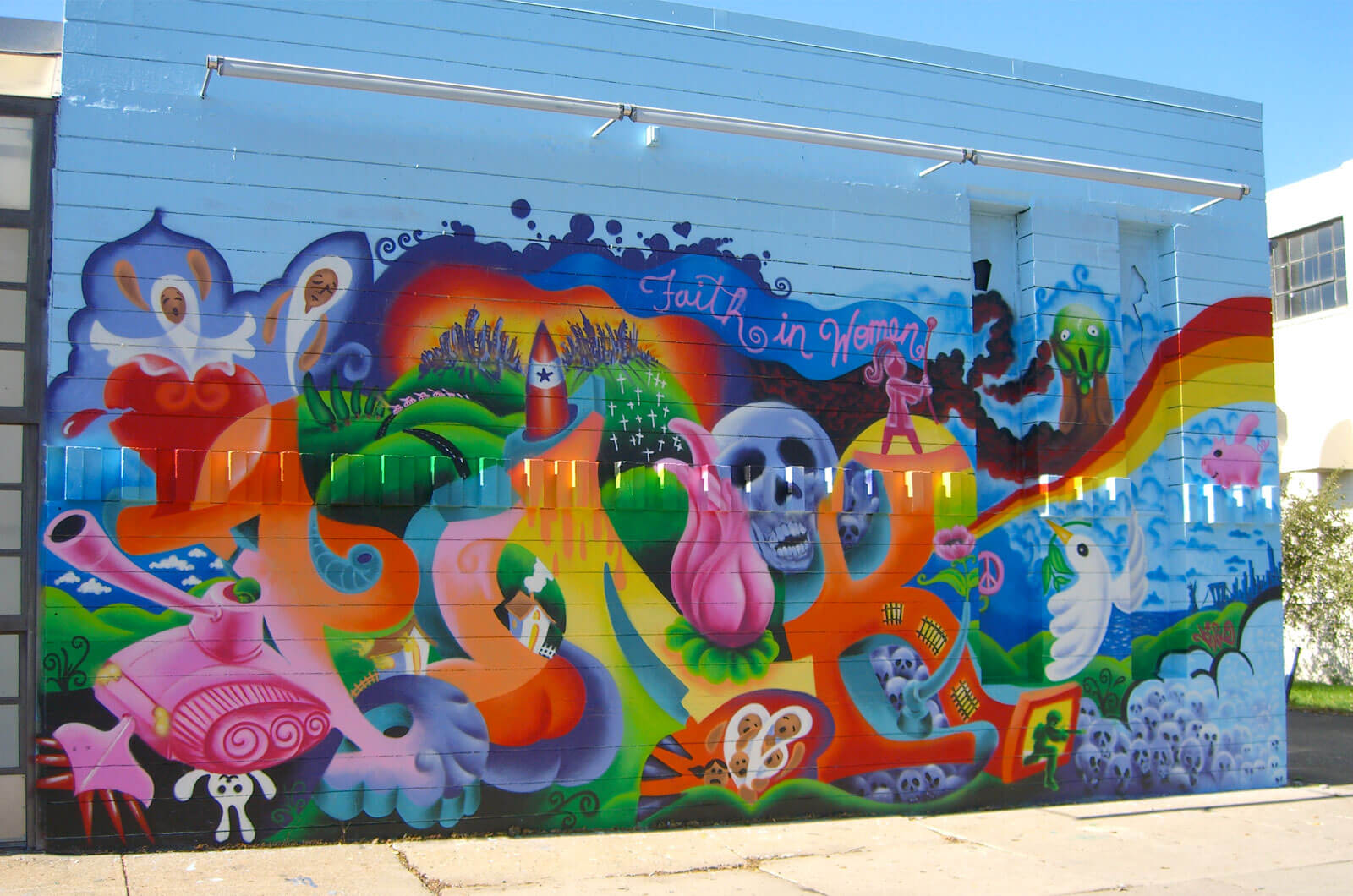 Lady Pink presents a solo show of archive photographs and studio work at the Museum of Graffiti in Miami. Entitled "Lady Pink: Graffiti HERstory", the exhibition is an exploration of a lifetime of work, from painting New York subways in the early period of style writing to her development as a socially conscious fine artist and muralist.
---
The fame of Lady Pink began with prominent appearances in the seminal documents of graffiti, Subway Art and Wildstyle, and enjoyed a deserved reputation as a female writer that could hold her own in the male-dominated world of subterranean graffiti throughout her most active period of painting, between 1979 and 1985.
The artist, who was born in Ecuador before moving to Queens at the age of seven with her family, was also one of the first aerosol artists to enter the art world. After holding her first solo show at the age of 21, her work now features in the collections of the Whitney Museum, the MET and the Brooklyn Museum in New York, plus the Groningen Museum in Holland.
Her latest show appears at the Museum of Graffiti, a leading voice in the promotion of graffiti art.
"Lady Pink: Graffiti HERstory" is a chance for the public to appreciate both sides of Lady Pink's legacy. with a collection of canvases, photography and digital prints which reveal her lifelong commitment to graffiti and muralism and the studio output of the artist, rich with references to feminism and human rights causes.
The exhibition includes a new series of work, dedicated to teachers and peers from the world of graffiti art. The personal tributes include portraits of celebrated figures such as Dondi White, Lee and Seen, amongst others, which reinforce the time-honored tradition of master and apprentice in the craft of graffiti in all its manifestations.
The show, which opened on 5th March, will remain open at the Museum of Graffiti until the 20th May. Tickets are available through their website. For anyone who can't make the trip to Florida this Spring, the museum plans to offer a 360 degree virtual tour in the near future.
As part of the #mtnwomensmonth, we will present a live conversation with Lady Pink and the curator of the Museum of Graffiti, Alan Ket. Hosted by Musa71, the interview will go out on Instagram Live on Thursday 25 March at 18h CEST, and will be available to watch back on the @montana_colors IGTV channel.