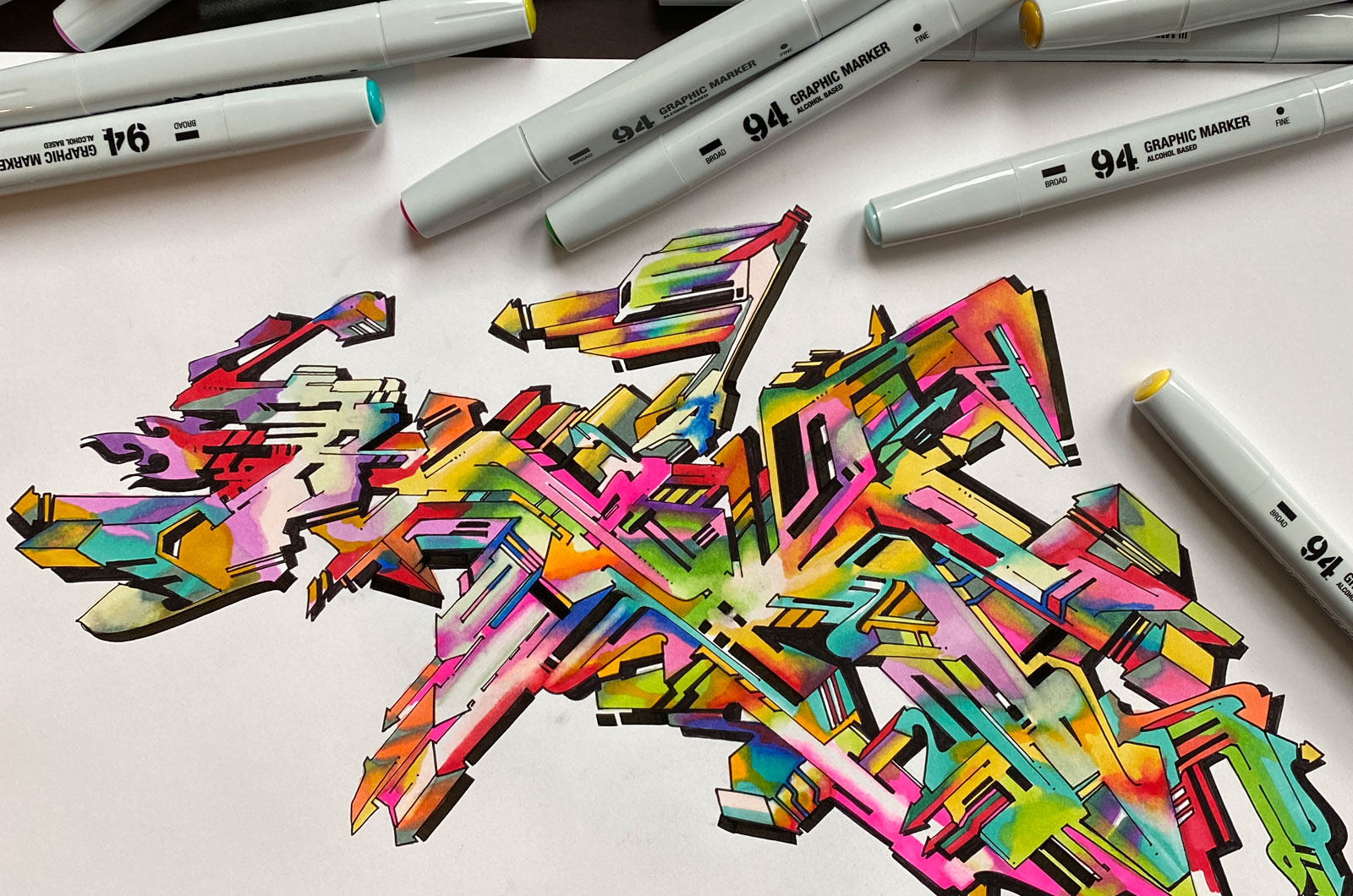 Alive 4000 is a member of the Cosmic Ghetto crew that cleverly mixes classic graffiti with progressive techniques of incredible originality. The result is an explosive style, intricate and fresh at the same time, that shines both on the wall and in the black book, as well as any other media that he might find.
Who is this writer? Where did he come from? Why haven't we heard about him until now? Today in MTN World we reveal all.
---
As its name suggests, the Cosmic Ghetto brings together a series of writers whose graffiti is oriented towards the retro aesthetics and vintage classic wild style. But among the ranks of this group there is a writer notable for executing a particularly intricate and technological forms: Alive 4000. From his skills we can deduce that he is someone with extensive knowledge in the field of letters. So why don't we know more about the trajectory of this writer?
The origins of Alive's graffiti go back to 1996, at the age of 13 in the city of Jena, Germany. He would quickly become the youngest member of the MFS (Mobile Funk Service), an old school crew founded by Earl One, a renowned mid-90s writer from East Germany. Around the same time he joined the XQ crew.
His early years were marked by a complete devotion to tagging, but his work in black books led him to experiment with different styles from 1999 to 2005. Silver and black were the colors he used to gain notoriety for his crew, employing various techniques and styles.
Jena would to play an important role in the evolution of the so-called "antistyle", albeit in a very hermetic way. The work carried out by the city's writers – focusing on crooked letter shapes and styles far removed from classical graffiti – generated considerable influence on the rest of the German writers who witnessed the scene.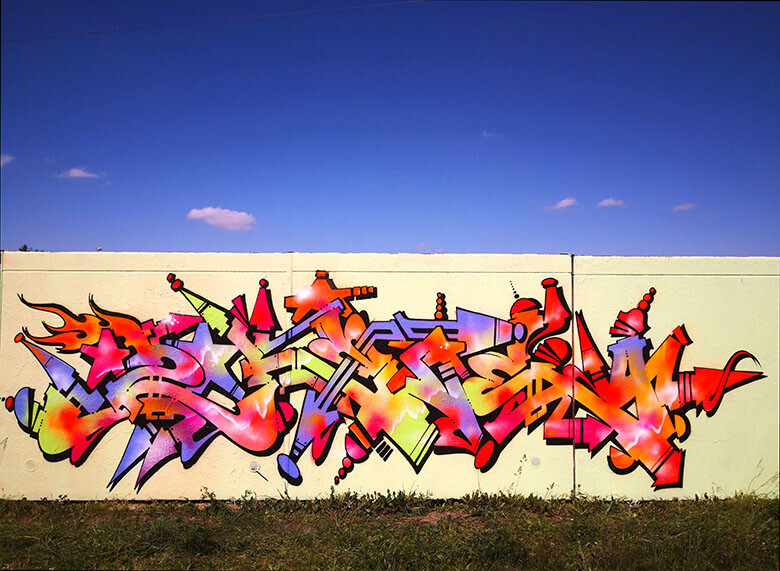 However, in 2005, Alive stopped painting to concentrate on his artwork. A pause that lasted over a decade, explaining the gap in his graffiti career that marks two distinct periods of his output.
Studying Fine Arts in Dresden and Paris on the way to getting a master's degree, in 2014 he presented a performance called "A STILL LIFE", an piece that combined dance, stage design, sculpture, lighting, visuals and photography: a new approach to graffiti and a piece that was shown in various museums, theaters and galleries.
After so much time away from the walls, Alive has returned to the universe of style writing with considerable force. By associating himself with the SOX (Sick Of Xistence) and "COSMIC GHETTO" crews, his style has developed into one of the most original on the scene, as these photos clearly show.
September is #mtnmarkermonth at Montana Colors. Use the promotional code MARKER15 to apply a 15 % discount on all pens and inks today.