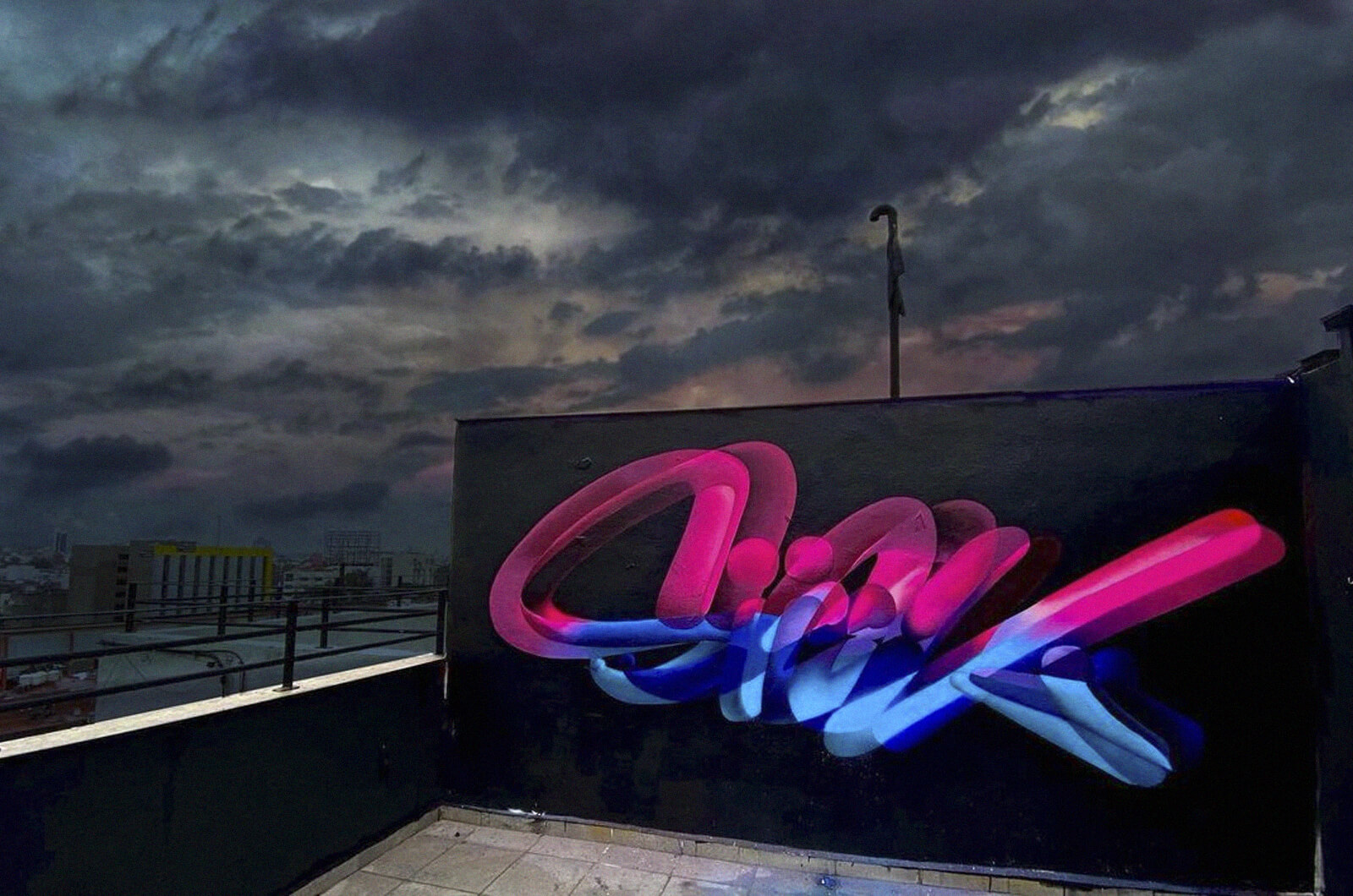 by Alberto F.
From the evolution of video games to the growing importance of the digital world on everyday life and design, technological advances have undeniably affected the evolution of graffiti styles. Since Kase 2 coined the term "Computer Rock", the tech aesthetics of letters in style writing has evolved exponentially. Today you can find countless writers whose impressive output is inspired by technology, either conceptually or aesthetically. Whether it be writers who emulate digital aesthetics or vandals inspired by virtual universes, we've selected a list of the most impressive names in the international scene.
---
Zedz
First we head to the Netherlands to comprehend the evolution of technological graffiti in Europe. If Boris Tellegen is the pioneer on the continent in this approach to forming letters, Zeds flies the flag at the forefront of a storied stylistic evolution in the present day. Based on rectilinear figures and building parallelepipeds in the form of technical drawings, Zedz turns his letters into robots, and he is as capable of rendering simple and constructions.
Xeme
If there is one writer synonymous with a digital influence on their pieces, it's Xeme. The Hong Kong native has developed a very personal pixelated approach thanks to his perseverance and keen eye for letters, embellished with his ever-tasteful color combinations, making each new piece an elegant exercise in technological aesthetics.
Dixit
Dixit also applies the aesthetics of the pixel, but instead of applying it to the structure of the letters, he incorporates computer stylings to the backgrounds of his pieces. The Frenchman has been developing a video game aesthetic for two years now and has found a niche for lettering and chromatic skills with innovative digital effects.
Dante Arcade
Combining vintage futurism with a comic book look, Dante Arcade employs striking color combinations which should carry a warning for people with epilepsy. As his name suggests, the main inspiration for his interventions are vintage video games. His pieces experiment with a variety of techniques, from adapting his work to the textures of the walls to implementing characters from video games, manga and pop art.
Drik the Villain
Some of most explosive combinations of chrome effects, reflections and Tron-esque grids come from the mind of Mr. Drik the Villain. The RTZ crew member is behind some of the most progressive examples of aerosol art. The Villain is a true virtuoso when producing his own line of gothic futurism.
Nomad
Nomad has included chrome and iridescent effects in the pieces for several years, resulting in a groundbreaking personal style. His recent hypnotic, psychedelic work is seriously pushing the boundaries of graffiti art.
Mazeone
Although not the most active artist on our list, each new outing by Maze is an exercise in original ideas which are virtually unique in the world of aerosol art.
Tacos
Renowned for using the Chinese alphabet, tacosone boasts can control that gives his pieces the appearance of being digitally designed. From the complex to the minimalist, the results are as extraordinary as they are eye-catching.
Dems
Dems' ultra-dynamic burners guarantee him a spot on this list. Always staying true to his traditional graffiti roots, the Spanish writer is an indisputable master of style writing on a global scale. However, his sophisticated constructions are always accompanied by technological aesthetics executed with exceptional skill and his trademark color palette. Add all this to his tenacious levels of production and you have a truly special artist.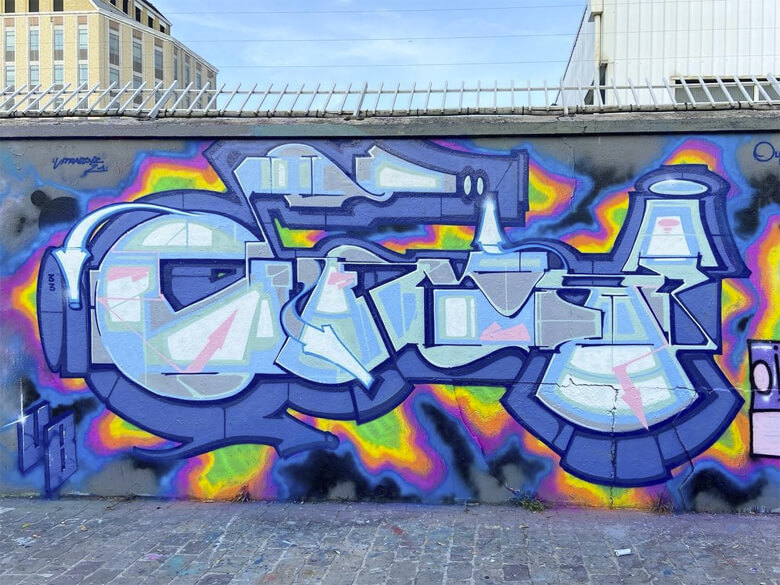 Siek
Siek's graffiti usually stands out for its reliance on geometric shapes, simplicity, sharpness and striking finishes. But not always. Last summer he embarked on an adventure of three-dimensional pieces that seemed to have been designed on a computer. The Mexican has even experimented underground with glow-in-the-dark paint and combined with pieces with electrical storms. In any case, his spectacular creations will make you wonder whether he is really human after all.
Think you have what it takes to feature on this list? Tag your productions with the hashtag #mtntechnologymonth for a chance to be featured this month on the MTN channels!