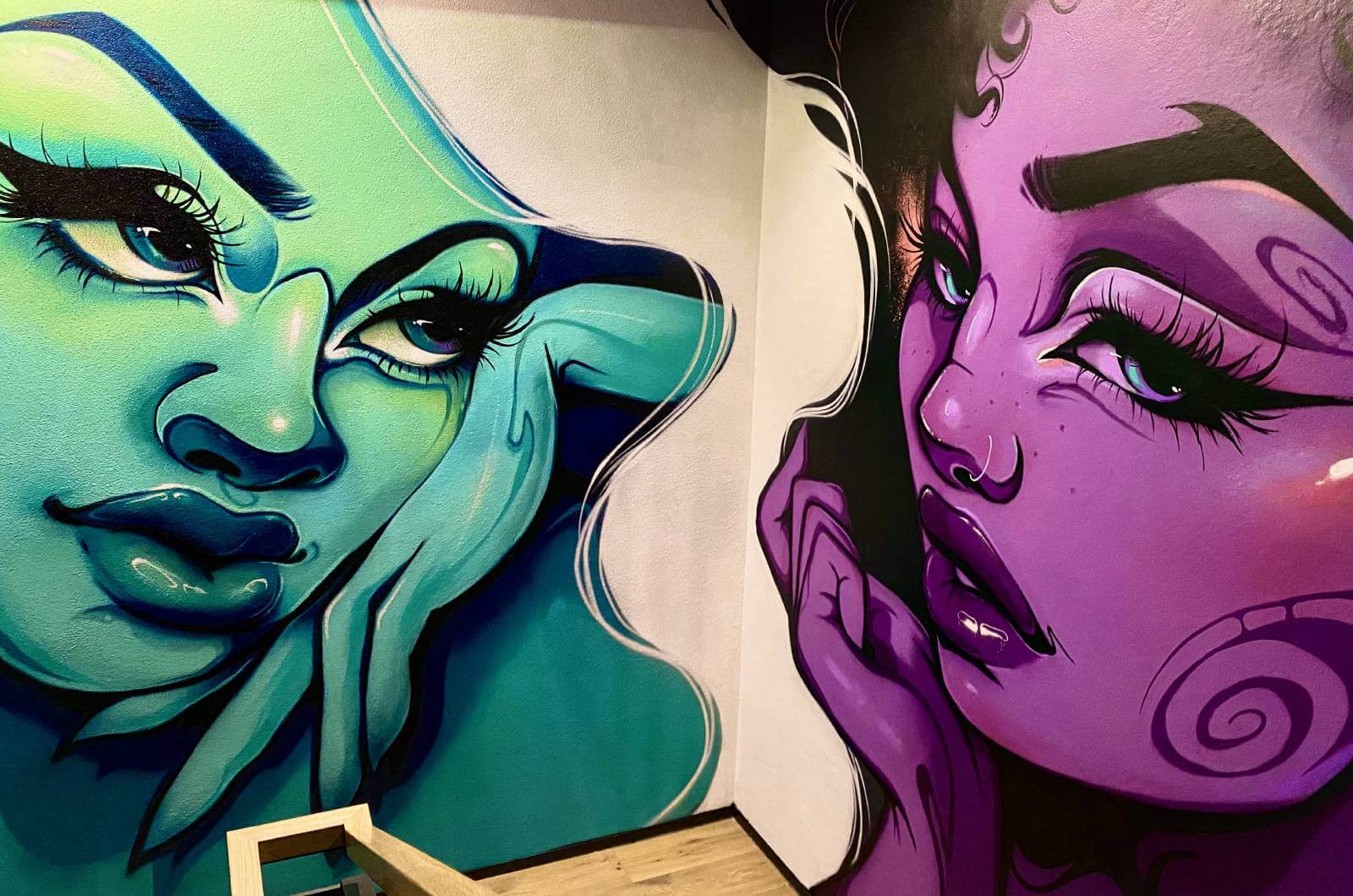 Name: Emesa
Crew:
City-country: Offenburg/Karlsruhe, Germany
Active since: 2016
Favorite surface: wall, metal, canvas
Personal motivation: Spread happiness and positivity! I love to see people smile when they approach me working.
Career highlight: 2019 Loolapaloza in Berlin with Seat and Montana Colors was one surreal experience! My first biiiig big wall – 10x7m. I had the most fun with the other great artists who I looked up to! 2021 Expostation2 very big walls in a few days, it was also a very proud moment! ❤️
Emesa is currently taking part in the Femmes Vandales show at B.Murals in Barcelona, which includes 50 female artists from Hamburg and Barcelona.