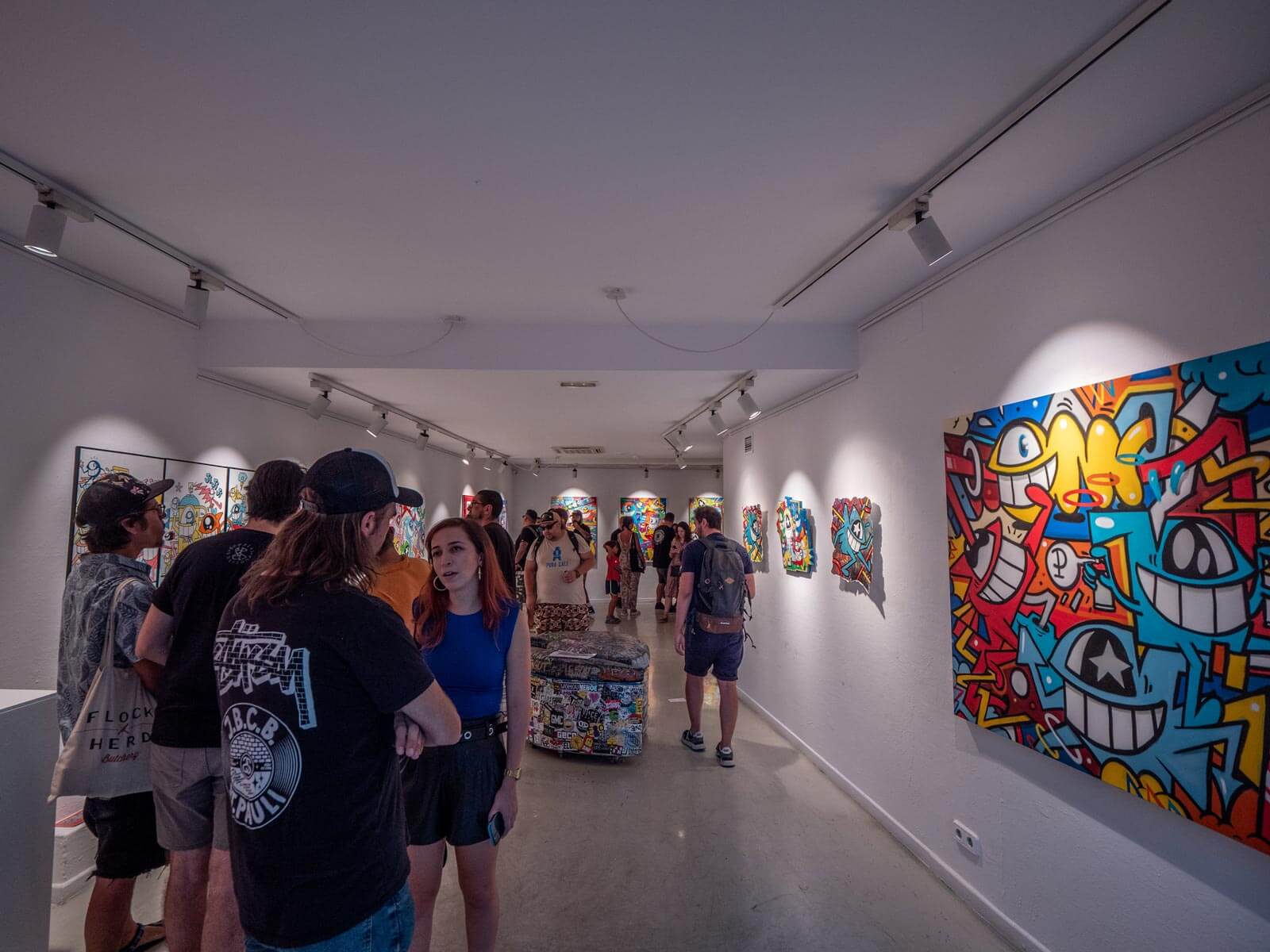 Pictures by Ellie Xifra, text by Alberto F, English translation by Mark Dix.
These days he's settled in Colombia, but one of the most iconic artists of Barcelona's urban art scene returns to Barcelona. His visit has coincided with the opportunity to make his long-awaited solo exhibition debut at the Montana Gallery Barcelona.
---
AN CLASSIC ICON OF STREET ART
El Pez is an authentic icon of Barcelona graffiti. Not only because of the format of his graffiti as for what he has contributed to the history of urban art in Barcelona. Pez is also a figure who has always been very close to the Montana Colors brand, demonstrated by the two successful MTN Limited Editions that have featured his designs. So, an exhibition at our official gallery dedicated to his friendly marine creatures was long overdue.
After a slight postponement, the inauguration of "Qué alegría" took place on July 7th: an exhibition showing the finest work that Pez has produced in recent years. The different formats included canvases, prints, triptychs, sculptures and skateboards, showing a diversity of media perfect to liven up and demonstrate the versatility of his imagination.
EL PEZ 3.0
In some of the pieces on show, the Barcelona artist experiments with alternate colors in the outline of the characters. But perhaps his most innovative approach is the creation of an application which gives some of his pieces the element of augmented reality. Thanks to this software, several of his paintings come to life, giving viewers the opportunity to appreciate the happy and colorful universe of Pez.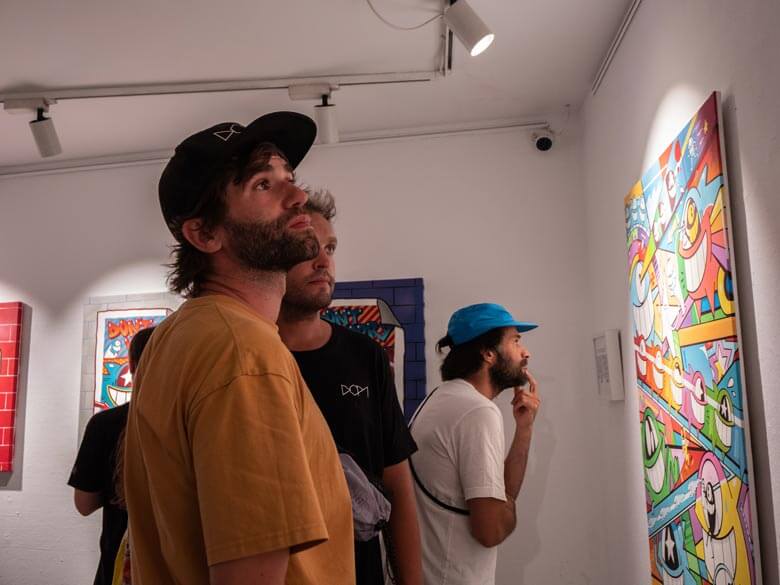 THE PEZ POSSE
The inaugural event was a memorable meeting of different representatives from Barcelona's rich urban art scene, including famous names from a veteran generation of artists such as Miss Van, Birdie and Kenor. The presentation was characterized by the good vibes and friendly character that Pez manages to transmit, both with his personality and his work.
Read an interview with Pez published in MTN News here.
If you're in Barcelona, make sure to visit "Qué alegría" at the Montana Gallery Barcelona until 7th of September.