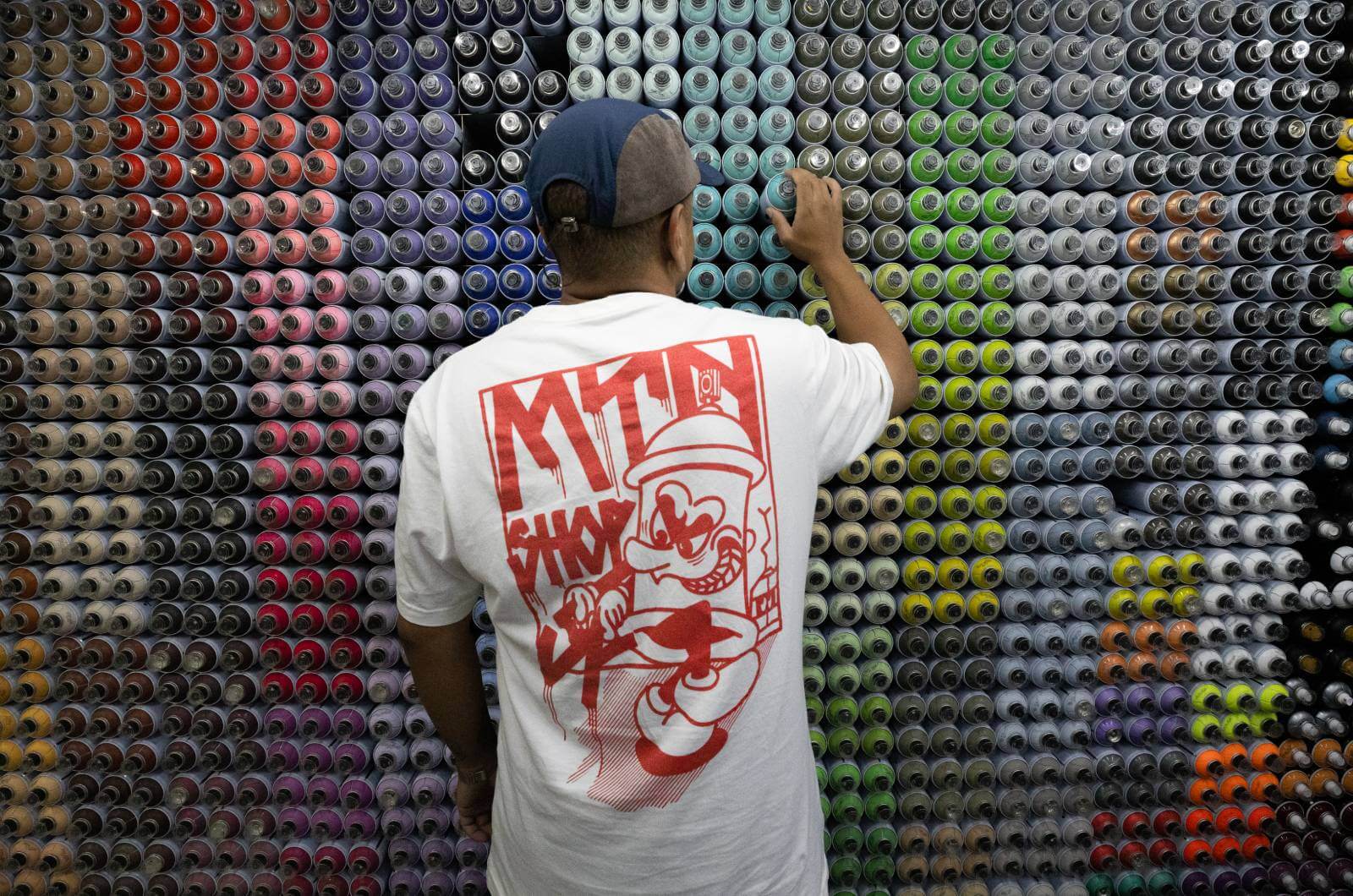 The Montana Shop São Paulo is the underground stop for graff supplies in the world capital of Pixação. Located in the heart of the old town, the store was first opened back in 2006 by a small group of dedicated train writers from the city. 

---
The shop has recently enjoyed a well-earned facelift and is looking as fresh as ever, as you can see in these pictures. To coincide, we thought it was only right that the squad from SP put together a playlist for our Spotify channel.
They didn't disappoint. The playlist is the soundtrack to an afternoon at the São Paulo flagship location, opening with Houston rapper Maxo Kream, switching sides of the Atlantic with Skepta and IAMDDB before schooling us on modern Brazilian hype from artists like Febem and Sono TWS.
For anyone looking for traditional Brazilian sounds, there's classic samba and rock too, represented by artists like Cartola and Tim Maia.
Listen to the list here:
Follow the Montana Colors Spotify page to stay up to date with the new store and artist playlists that are published every month.


Last month, MTN News brought you an interview with MTN Brasil boss Roger Brito. Read it here.