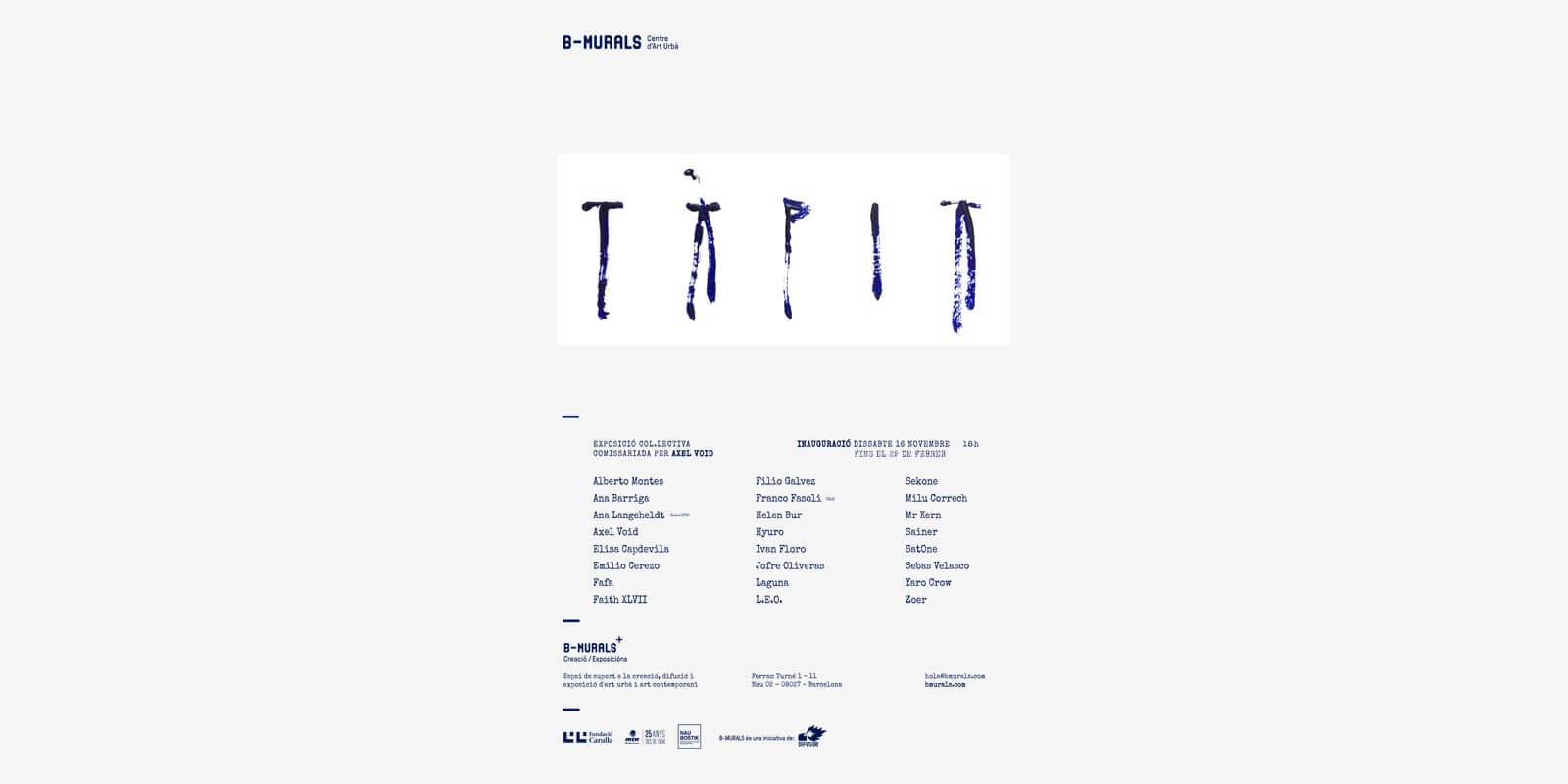 B-Murals presents TÀPIA, a collective exhibition that will congregate 24 of the most representative artists of the neo-muralist movement to show the figurativism techniques together with the best and most transgressive contemporary realism to open a discussion around the use of urban spaces.
The commissioner, Axel Void, is a renowned urban artist that following his pictorial style, organizes this collective meeting to expose the important role that street art has in our society through the concept of TÀPIA, the catalan way to express WALL.
Simultaneously, the exposition will include some mural interventions made the days before the inauguration that, following the line of TÀPIA, will reflect at the walls of Nau Bostik, the intrinsic values of street art and realism.