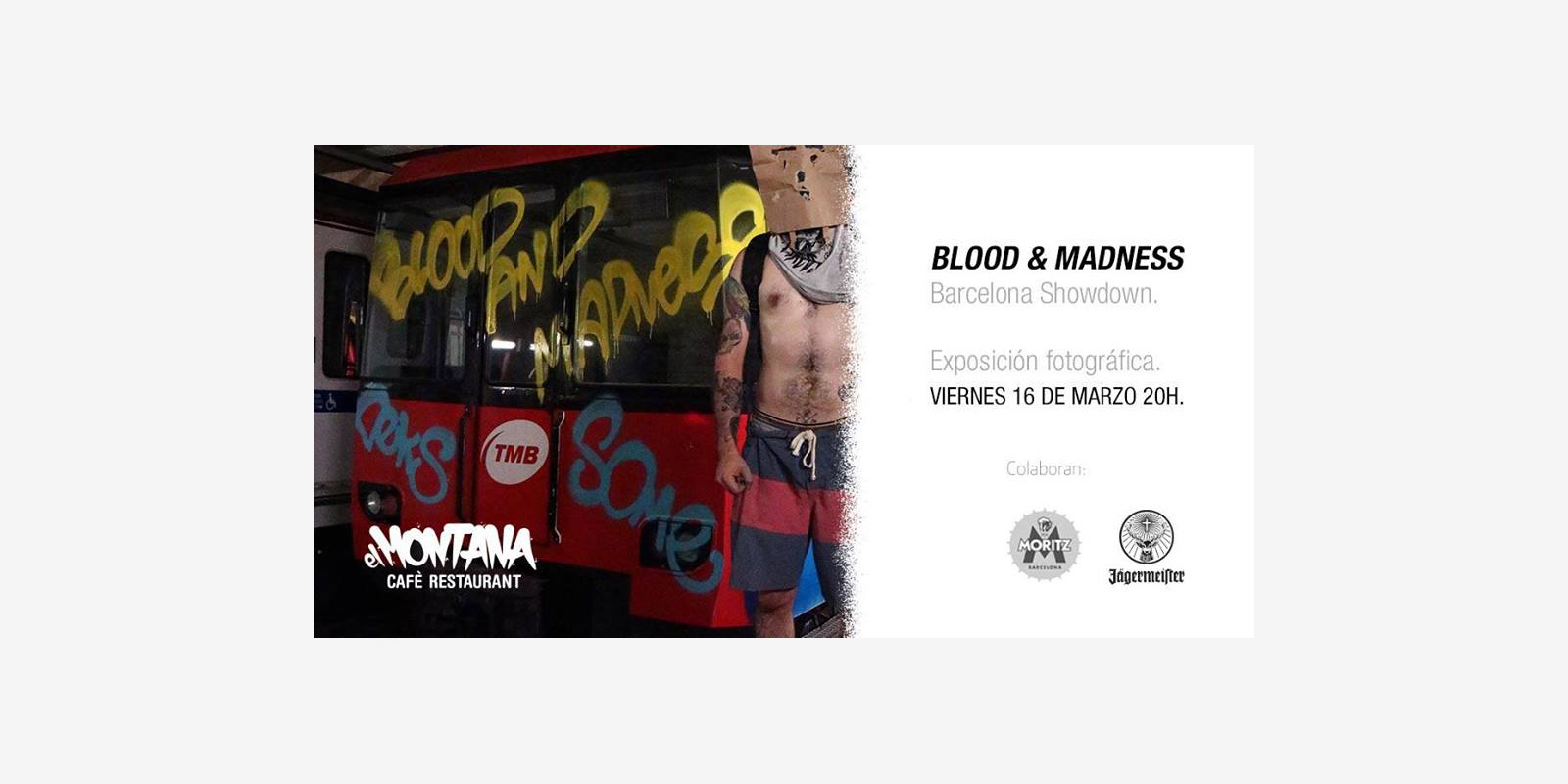 Next Friday, March 16 opens at El Montana Cafè Restaurant the photographic exhibition "Barcelona Showdown".
"Barcelona Showdown" shows the B side of the Barcelona subsoil with some footprints of hangars and train stops, thus inverting the predominance between what is breathed hidden or visible to all.
Satisfaction, grief, delusions, confrontations, risk, colors, illness, time… There are many words to describe the life of a graffiti writer in subways and trains, but it is better to do it by freezing the moments through a camera.
The exhibition of analogue and digital photography is divided into portraits, actions and environment that will form part of a coming editorial project.
@dr.soulman will play the music and Jägermeister and Moritz will liven up the opening with some free drinks, we'll be waiting for you at El Montana Cafè Restaurant, as always from 8 pm.