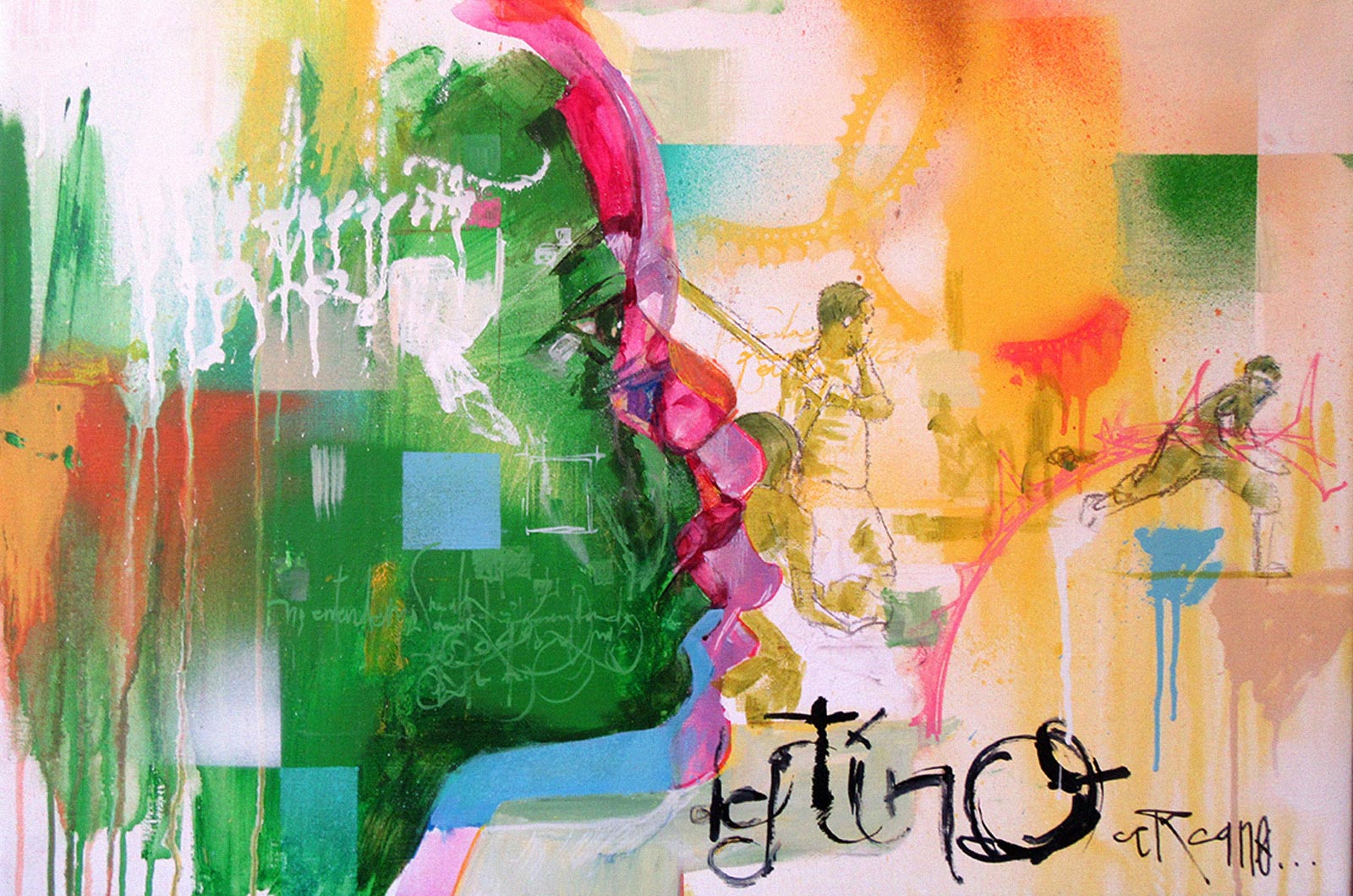 El niño de las pinturas
"El sueño del barrio"
El niño de las pinturas (Madrid, 1977) also known as Sex, returns after 15 years to present his work at Montana Gallery Barcelona.
Raúl Ruiz was born in Madrid, but Granada has always been his city and the Realejo district his biggest canvas. This is where he has developed most of his work and where he is an unmistakable figure in artistic and urban history.
His figurative and poetic work, focused on the human, has led him to become one of the most emblematic artists of Spanish urban art and to show his style in murals around the world, from Mexico to Hungary, passing through New York or Paris. Wherever his essence is, it remains the same, emotionally without cultural or social distinctions. His art is pure, close, human.
In this exhibition El niño de las pinturas, faithful to himself, he presents his neighborhood, his people, his dreams. Behind each canvas hides the wisdom of a clinical eye that connects with the pulse of the street. The artist tells us everyday moments that make us find ourselves wandering through the narrow streets of the neighborhood, dreaming a little like its inhabitants.
The child tells us:
"Walking slowly and attentively through the streets of the neighborhood, we find small threads that take us into the dream…
They are true stories, with authentic characters, truly told without making a single gesture.
Where do we want to be?
How far do we want to go?
With whom?
How?
Quickly we don't know how to answer, our words are short but the dream we hide screams all the answers in the distance".
Exhibition from 8 November to 14 December 2019.
Inauguration Thursday 7 November at 20h.