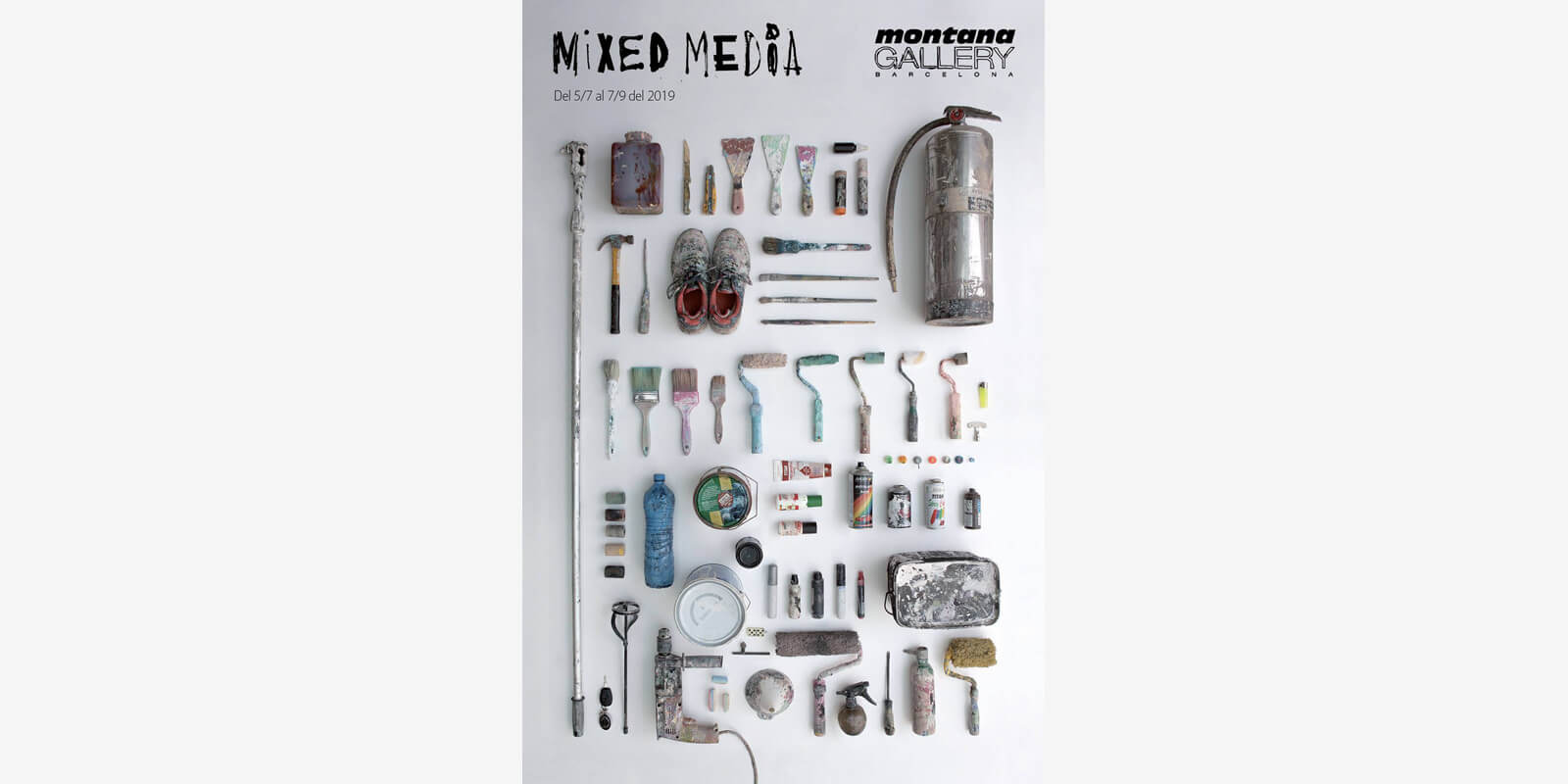 MIXED MEDIA
Aryz – GR170 – Enric Sant – Robert Roman – Poseydon – Rostro – Smithe – Dhear
Inauguration on Thursday 4 July at 20h.
Exhibition from 5 July to 7 September 2019.
Rolls, brushes and fire extinguishers are not the most stereotypical tools of graffiti. Perhaps for that reason Mixed Media was the most appropriate name with which to tuck a group of writers from the outskirts of Barcelona who exploited a very personal type of graffiti.
The reuse of discarded paint, gigantic formats and exploration in abandoned spaces were their hallmarks, added to an aesthetic that pointed more towards experimentation, illustration and design than towards classic graffiti. Aryz, Grito (GR170), Kikx (Enric Sant) and RGTD (Robert Roman), joined fists with the historical and coterranean Morano (Poseydon) and Rostro, instigators and accomplices of a style far removed from the orthodoxy of "writing", so rooted in peripheral Barcelona. In time, the formation would see in Smithe and Dhear (Jesús Benitez) two like-minded artists who would inaugurate the Mexican division of Mixed Media.
More than a decade after the creation of the group, each of its members has found its own creative path thanks to their individual development. And if aerosols marked a starting point in the history of the collective, now the exhibition space is the common ground in which Montana Colors once again plays an unifying role.
Montana Gallery Barcelona brings all the Mixed Media together in the same exhibition to highlight the stylistic ramification that the team has reached. But it will also, and above all, emotionally recall the origin of its journey: a crew united by friendship and creativity outside the rules.