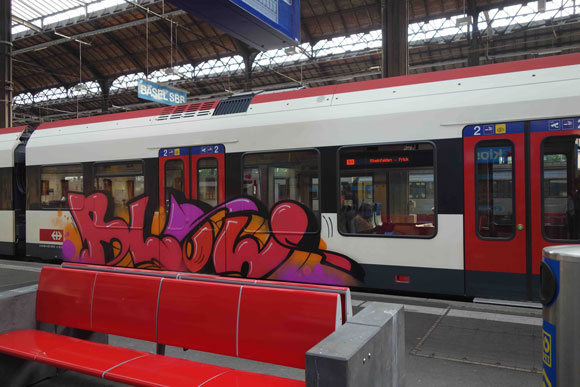 Spraybeast has shared a short selection with us of the over 40 photos that they've published in a blog post dedicated to the writer Jers. A genuine style overdose on different surfaces, mainly train models from Switzerland, Italy, Germany, Belgium, and South Africa. Many of the images feature his fellow adventure buddies such as Cyrus, Aley, or Mesk from BLOW crew, good old Maks, or the South African, Sure; all of them providing a nice variety.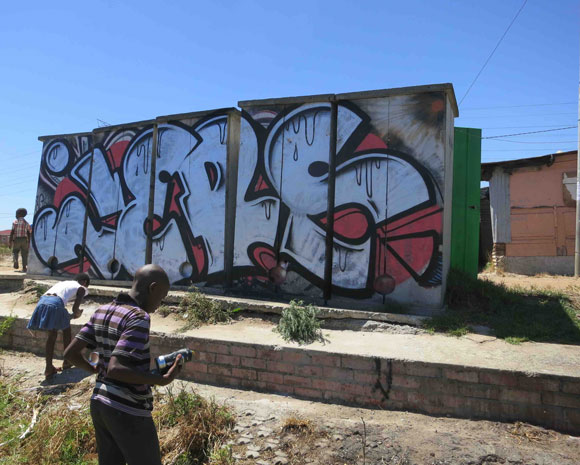 Jers es one of the most important members from the international BLOW crew. Hailing from the Swiss-German section, his style contains a creative originality which could be translated as the breaking down of a few basic graffiti rules, yet still nodding to a rooted culture in wild style. And BLOW crew originated in the European stronghold of wild style: Basel (Dare, Dream, Rois, Smash137…).  Besides having an almost artistic-like interest in color, Jers' graffiti possesses a technical quality which is truly enviable.
While we can see that there is an obvious preference for rail systems apt for productions, the high quality of pieces make Jers one of the most refined train writers on the continent. It's worth a mention that the photographs of the pieces are of a fine tuned quality, which makes the pleasure of seeing his graffiti an even more sensational experience.