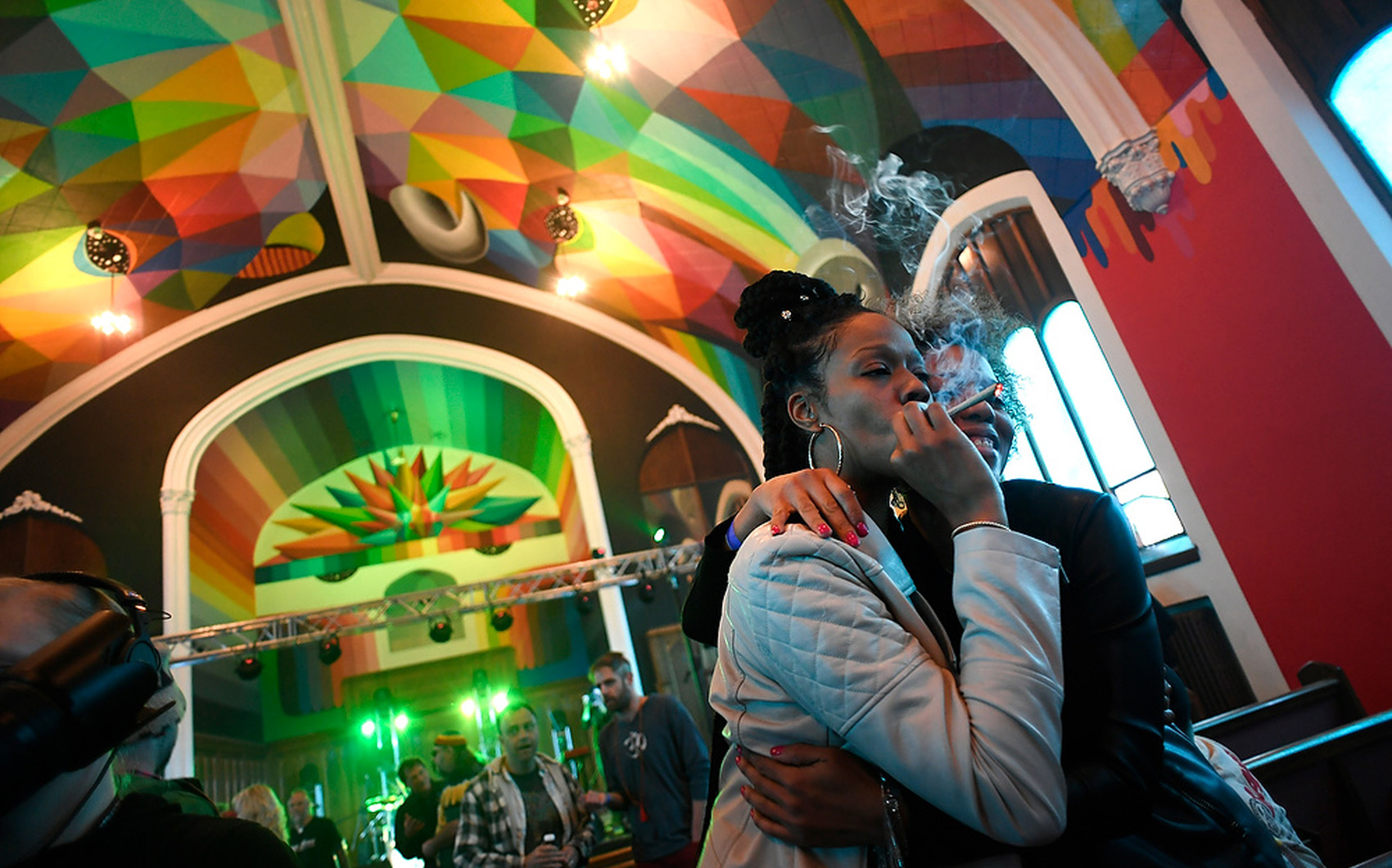 "La Resistencia" is a late night television broadcast that runs Monday through Thursday on the Movistar+ channel in Spain. Broncano is the host who conducts these interviews that can be characterized by a generous sense of humor and carefree, ironic approach with the interviewees.
Ranging from famous television artists to new trap rappers, "La Resistencia" features all kinds of people who consequently to show their most intimate personality thanks to Broncano's carefree nonchalant, mischievous attitude.
One of the last guests to sit next to the table lined with mugs was the renown street artist, Okuda. After watching the amusing chat that flows between them, you are left with two themes in mind: one is the tremendous admiration that Broncano possesses for the work of the Santander artist, and the other is the mention that Okuda makes regarding some of MTN 94 color names.
All being said, we are thankful that a street artist has received a proportional amount of attention to what is generally only given to artists from other disciplines. Finally, "La Resistencia" has taken on a little color.