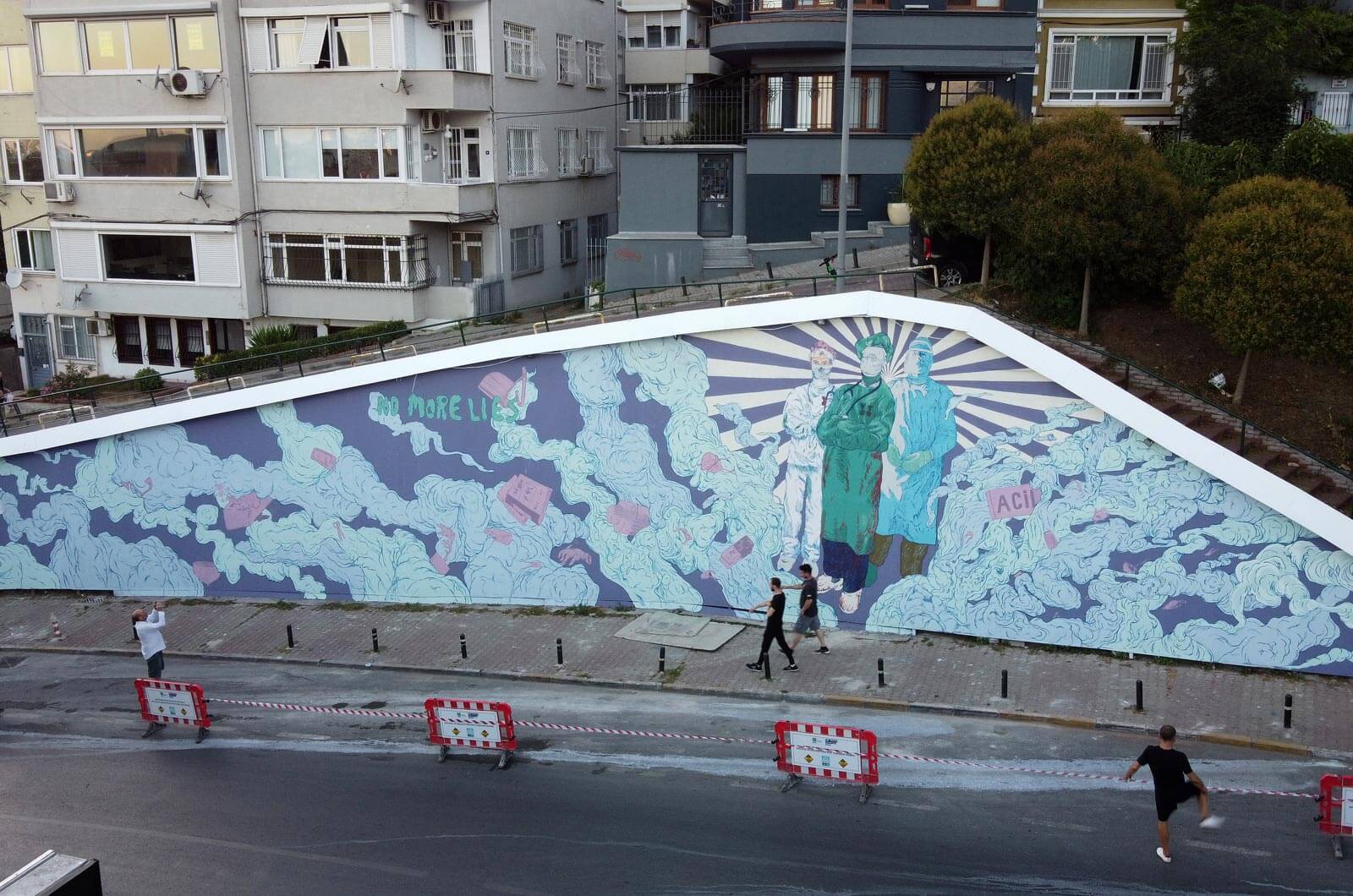 The Turkish artist known as "No More Lies" has dedicated a mural to Turkish healthcare services in the Ortaköy neighborhood, thanks to the collaboration of the Beşiktaş city council and Donut Store, the Istanbul Montana Shop.
---
The COVID-19 epidemic has had a massive impact on Turkey since its appearance in March.  More than 200,000 cases have been detected across the country and, unfortunately, 5,000 Turkish citizens have lost their lives to causes related to the virus.  Figures that have resulted in extremely hard work on the part of healthcare workers — thanks to which hundreds of thousands of people have been cured and have been able to return home.
Last July, No More Lies worked on the mural, to express the Beşiktaş city council's gratitude towards the efforts of the healthcare workers on behalf of all the citizens of the town.  The Ortaköy neighborhood, specifically Portakal Yokuşu street, is the location that was chosen for this mural.
Born in 1969 in Ankara, the Turkish capital, No More Lies is an engineer who works during the day as a manager in a company, but at night he dedicates himself to immortalizing images of the animal kingdom.  This double life that forces him to hide his identity, is motivated by a message of social consciousness, something that fits perfectly into the idea of ​​the project developed in the Ortaköy neighborhood.
Istanbul Comics and Art Festival (ICAF) was involved with this project, which is also supported by DYO and Donut Store, the official Montana Colors store in Istanbul.