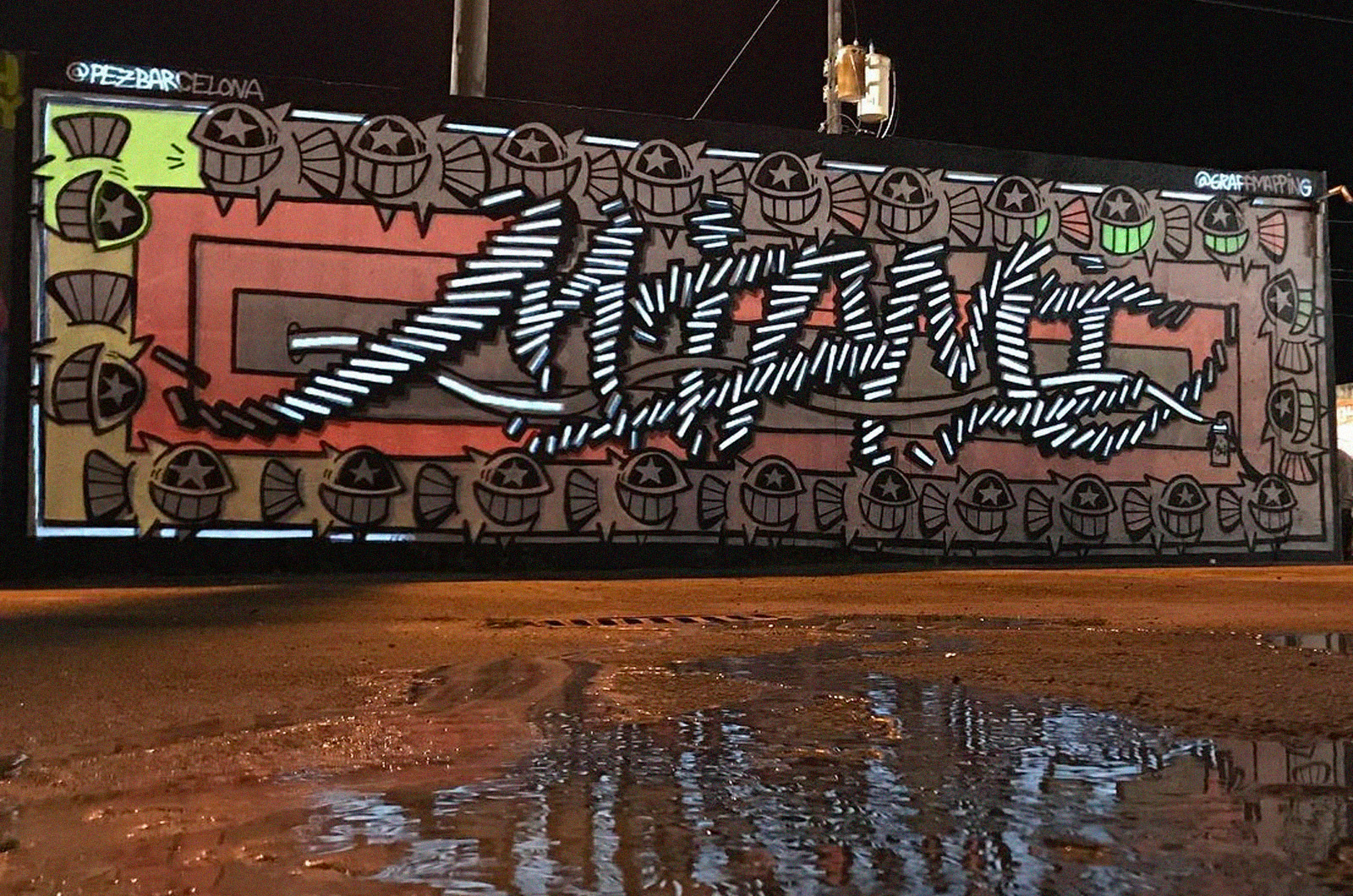 When two such different artists as El Pez and Suglas gets together you can only expect the unexpected. This is exactly what happened in Miami thanks to Baselhouse Mural Festival held in Florida's largest city during the popular "Art Basel".
Suglas, as a true expert in graffiti-mapping, has been able to incorporate one of his most well known urban art icons in the aesthetics of his intervention.
The result is a spectacular way of juggling with light on the wall which seems to convert the letters and the designs into neon signs. All to be seen here thanks to this great video.