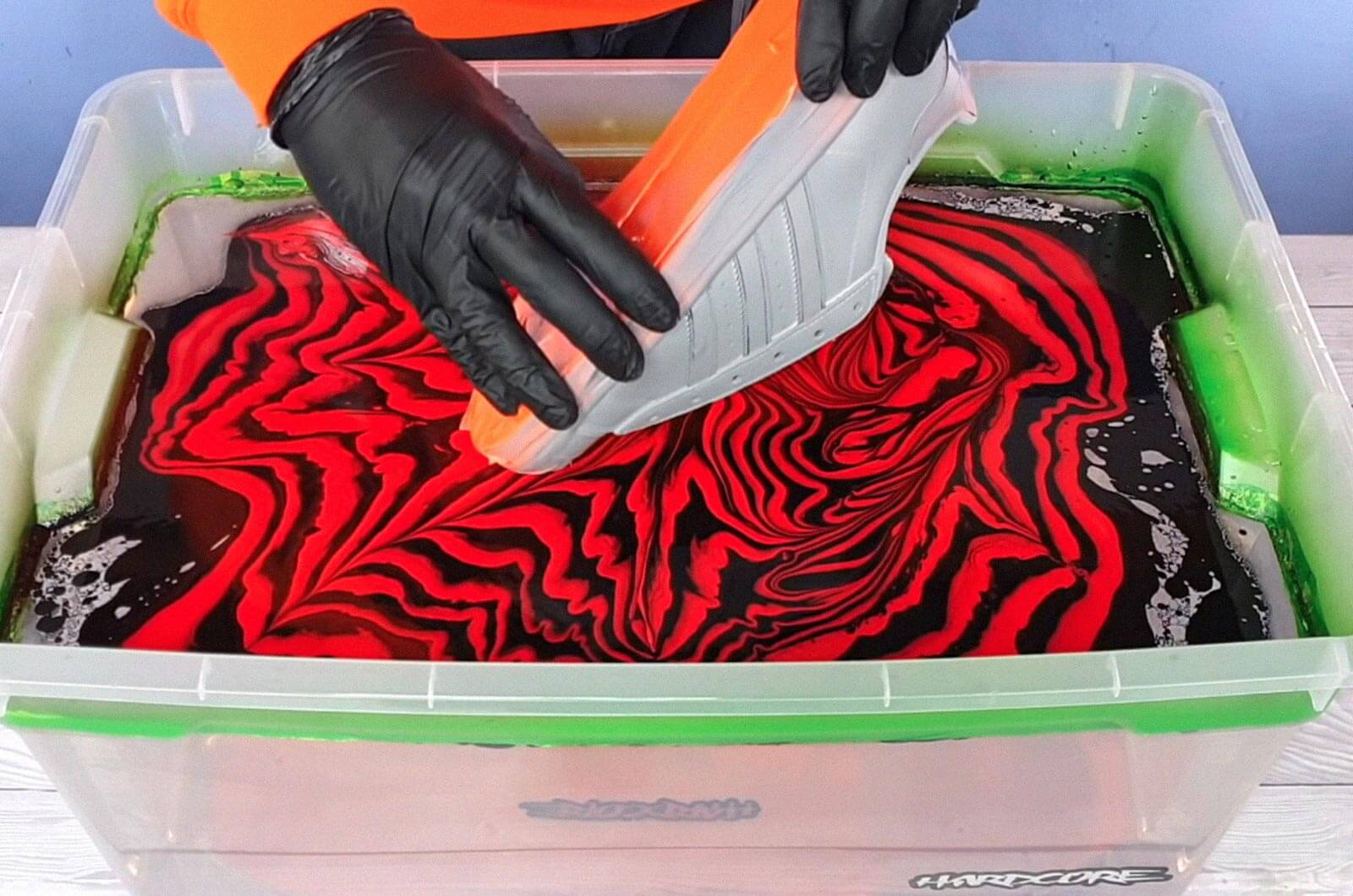 Dipper Dan uses MTN Hardcore for his stunning Hydro Dipping decorations.
---
Hydroprinting, Water Transfer Printing or Hydro Dipping is a decorative technique that uses water to adjust the design of the painting to the shape of the material in question.
Dipper Dan is an expert in the field, and on his YouTube channel he has dozens of videos that show the step by step of creating decorative objects. From sneakers to video game controls, Dan adorns them with psychedelic prints produced thanks to the power of Hardcore paint, and he also documents the processes through some really sensational and satisfying videos.
According to Dipper Dan himself, the Hardcore paint from MTN is the best tool for this type of decorative technique. Yet another area of use to expand the versatility of Montana Colors most legendary range of sprays.