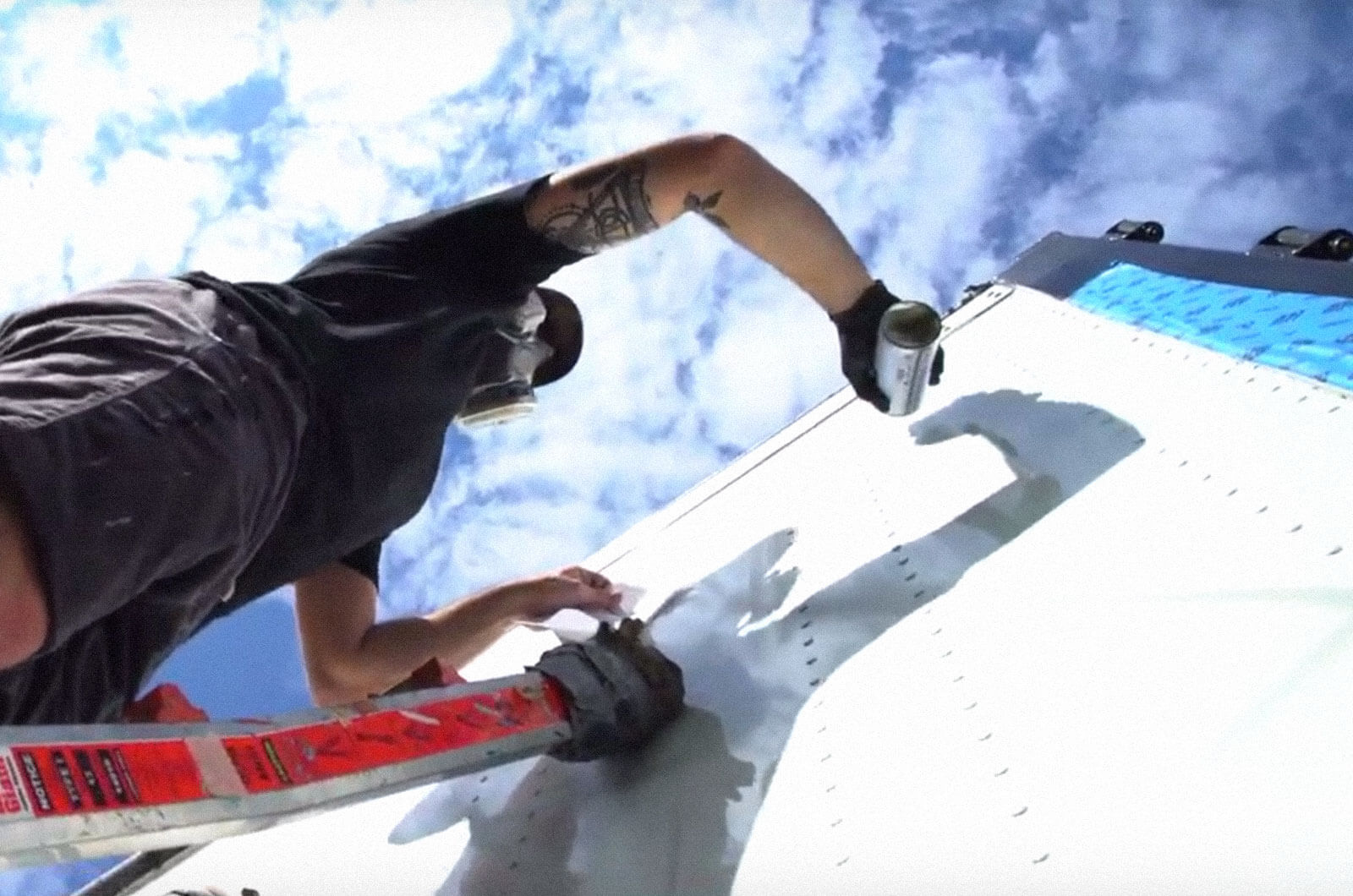 Between November 23rd and December 10th of this year, Spray planet and Montana Colors once again attended the happy madness that represents Art Basel de Miami, with the opening of the pop up shop that we've already talked about in a previous post.
It is difficult to describe the frenzy that this event represents for a city that already seems to be on the verge of a perpetual nervous breakdown, but you can imagine the chaos that is a melting pot of people, famous and not so well known artists, fans and opportunists all together in a warm and humid climate. Police cars in almost every corner, people drinking, screaming,  super loud music. And many people painting. Many events to attend and many things to enjoy.
On those dates, in the neighborhood of Wynwood you can find from the pioneers of graffiti in New York to the most  famous street artists. At the Mtn pop up shop you could cross paths with artists and writers like Daze, Pemex, Mecro, Eskae, Hoacs, Trace, Rei27, Kane One, Pez, Belin, Sipros, Kram, Spaint and Ser, among many others.
This recap video captures something of that artistic mixture, part of which is set in the old RC Cola factory, where the Basel House Mural Festival takes place. Here you can enjoy concerts, art installations, live music,  stalls and murals. Montana Colors focused its support on three specific projects: Xilene Projects, Optimistim and GlossBlack, which by temporary, will have a lasting effect on Wynwood and Art Basel Miami itself.
We leave you with the video so you can enjoy a little bit of that heat.