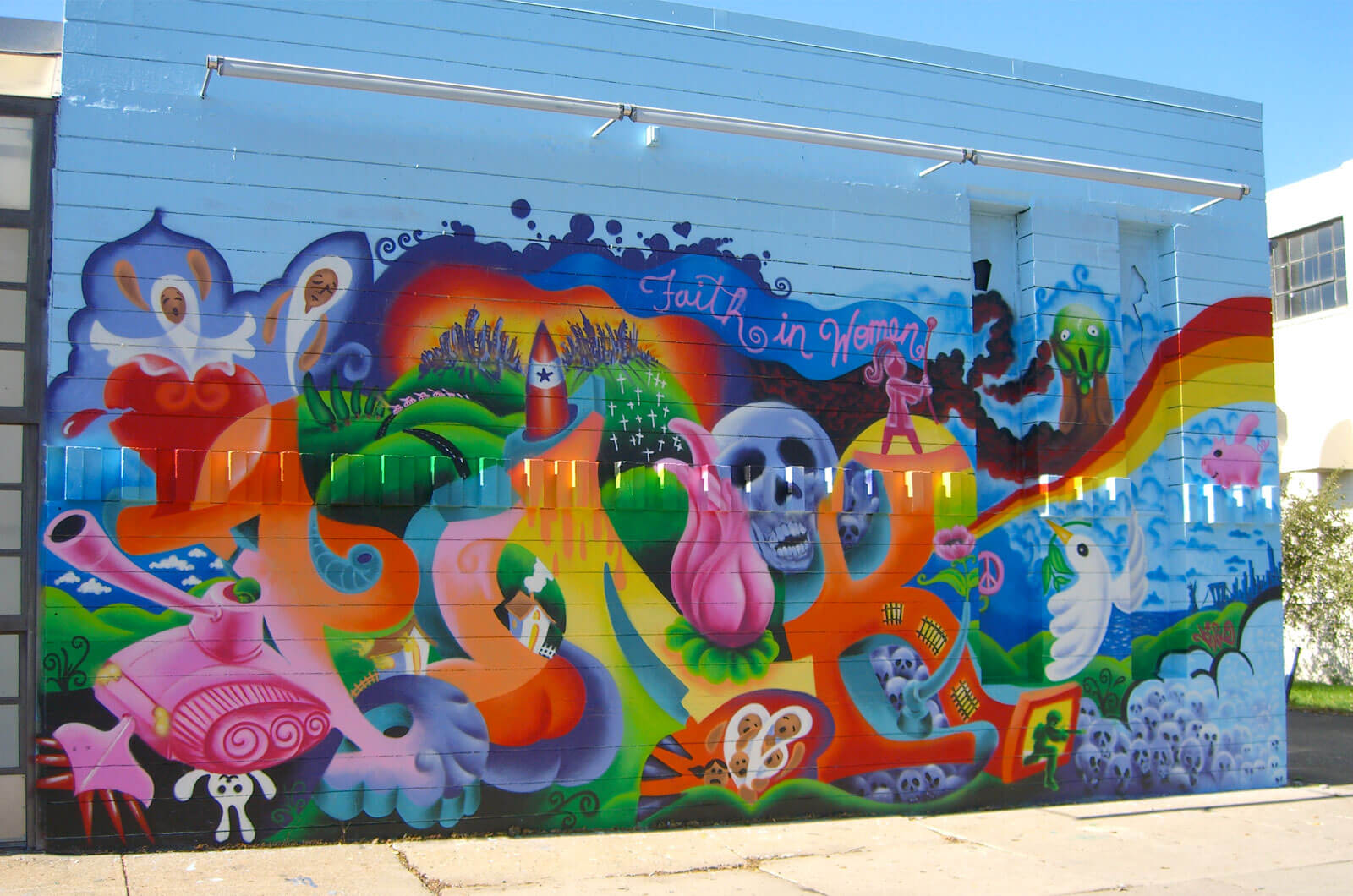 Why is it still necessary to commemorate the 8th of March? Why dedicate a space to highlighting the work of women in graffiti or street art? If only all the answers were that simple.
It's been many years since women entered the scene, however few have entered the "Valhalla" of these artistic disciplines.
For example, we all know a girl or a woman who paints, and we have all heard or thought, "she takes it seriously" or "she is just like us".
And only with that phrase, which seems simple and accepted —even by many women— the commemoration is justified.
Because we do not have to do or be like them. Because being different and seeking one's own style is the essence of our artistic expression.
So, for yet another year, we at Montana Colors celebrate women who paint with a selection of 5 of the writers, artists or groups of artists that we have talked about during 2022….Tizta, Janin Nuz, The Runaways, Alina Kiliwa, Yubia, Angel Grace, Emesa, Aire, Catarina Glam, Lucy, Honey, Stick Up Girlz, Marina Marco, Kokel, Roen…
---
Tizta
This active street writer appeared on our radar in October of last year. Born in Santiago, Chile, and a member of the KBRS group, she has been painting since 2016. If you want to know more about her, click on the link and visit her social media.
" I have also painted a lot in social movements, in neighborhoods, and in women's prisons, as a way of speaking out during the social outbreak, together with the Graffitodas Chile collective, which was where I met many of the writers from Chile and all of Latin America. The dynamic began in the pandemic and many writers from Chile, Peru, Argentina, Uruguay, Brazil, Ecuador, Colombia were able to stay active during lockdown with workshops and conversations on Zoom. Then the years went by and it was back to the street again. In each country they continue with their organization of todas_ (plus the acronym of the country)."
Janin Nuz
This muralist and social activist made us open our eyes to other ways of understanding graffiti when we met up with her during her visit to Barcelona, where we had a very interesting talk about the differences —more social than aesthetic—between graffiti in her native country, Mexico, and European graffiti. If you want to learn more you can do so here.
"…in Berlin I painted a couple of Mexican women embracing. It's about what's happening in my country, about the women who are missing. Every day women die, women disappear. "
Catarina Glam
This artist from Lisbon, whom we were able to see at Barcelona Mtn Gallery  with her exhibition Capital Vices, told us about her origins in graffiti in 2000 with her group of friends Only Girls Allowed. If you already know her, you can refresh your memory by clicking on the link to her interview here. If you don't know her, this is your chance.
"I started painting with my all-girl crew in 2000. The OGA – Only Girls Allowed. Very old school. I mostly painted letters. Bombing. It was great."
Lucy
The coordinator of the MTN stores in the United States, whom we interviewed in March last year, told us about the challenges she faced along the way in an interesting interview that you can read here. Do you know what mansplaining is?
"I go by LUCY. I am a WOC (Woman of Color) from Boyle Heights, Los Angeles.
I am the Regional Manager for Spray Planet. I set up the Montana Colors Flagship Stores in the United States. Aside from training and setting up MTN Shops from the ground up I also am the co-founder of Ladies First; an annual multimedia art show that aspires to highlight WOC in our communities."
Roen
If you missed the post on this Italian train writer, maybe it's the right time to take a look at what she does. In her own words: she won't stop no matter the risk, because it's part of the game.
" I like to paint on any surface from walls to platforms, from trains to subways… I don't stop no matter the risk, it's part of the game."
We have chosen these 5, knowing that there are many who have paved the way. In the same way that we are aware of all the women who widen the road every day so that more of us fit.